Koalas
There is only one koala species (Phascolarctos cinereus), but there are marked visual differences in the features of koalas between the northern and southern ends of their range.
Southern koalas are found in South Australia and Victoria, and northern koalas are found in Queensland, New South Wales and Australian Capital Territory. Southern koalas have adapted to cooler winters, they are much larger in size and have longer fur than their northern counterparts. If you'd like to find out more, read our guide to koalas found in South Australia.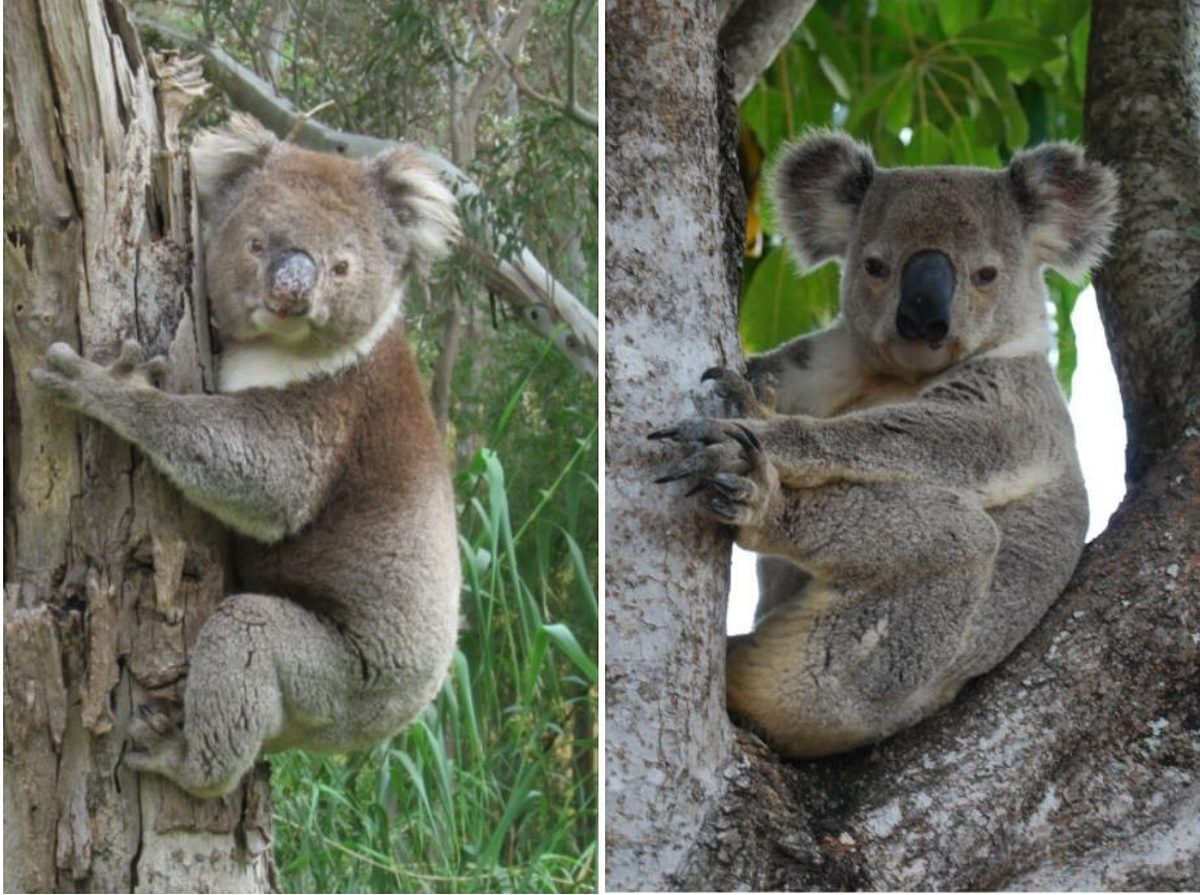 The conservation status of southern and northern koalas is also quite different. Northern populations of koalas are listed as 'vulnerable' to extinction under the national Environment Protection and Biodiversity Conservation Act 1999. Southern koalas on the other hand are considered abundant and their numbers are not in decline. Read about koala conservation and management in South Australia.
Koalas in South Australia
Koalas were extensively hunted across Australia in the late 1800s to early 1900s, and by the 1920s they were in danger of becoming extinct.
At that time, in South Australia, koalas were only found in the south-east side of the state.
Several national measures were introduced to ensure the survival of the specie. In South Australia, a small number of koalas were introduced to Kangaroo Island, Lower Eyre Peninsula, the Riverland and the Adelaide Hills.
Since then, koalas have established themselves in SA and their numbers have increased. Koalas appear to be adapting to life in the suburbs and negotiate many urban hazards by themselves. Learn about protecting and managing koalas in urban environments.
In some areas koalas have become overabundant and caused serious damage to the eucalypt food trees that they depend on. Learn about managing koala populations in South Australia.