Heritage Tourism Strategy
Heritage is at the heart of the South Australian visitor experience. It connects travellers and their passions to the people and places they visit, to the South Australian character and way of life.
From experiencing the Coorong with a Ngarrindjeri host or diving a shipwreck off the Fleurieu Peninsula, to wine-tasting at a 170-year-old Barossa Valley vineyard and exploring Adelaide's museums, markets and laneways, South Australia boasts a wealth of distinct and diverse heritage encounters.
And still, there is untapped potential to further leverage the state's special places and stories.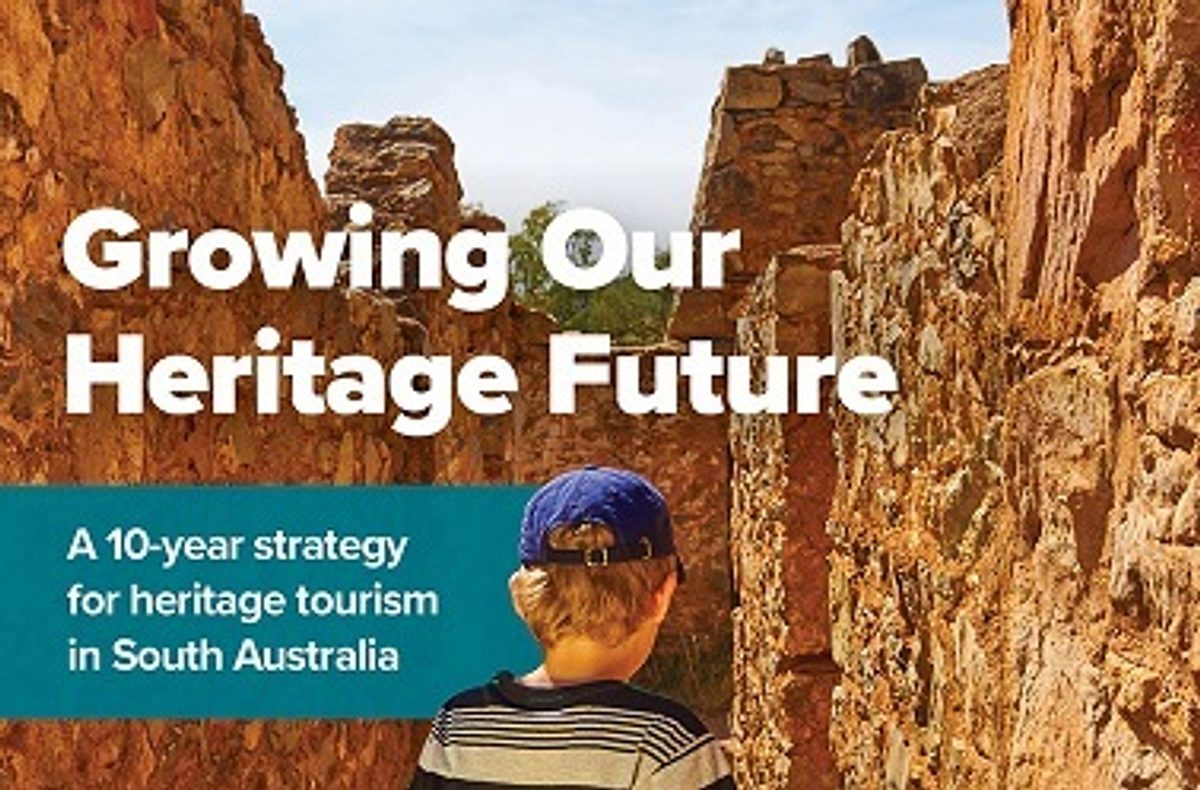 'Growing Our Heritage Future' is a 10 year strategy for growing heritage tourism in South Australia. It provides guidance to the tourism industry, state and local government, Traditional Owners, regional organisations and local communities, and heritage owners, operators, custodians on how to leverage this potential.
A strategic approach to maximising the tourism potential of South Australia's heritage will achieve the following ambitions:
Growth in the visitor economy as a result of outstanding heritage experiences. By 2030, $1.58bn will be spent on trips with a heritage component (up from $1bn currently).
Investment and activity that conserves, retains and takes prides in the sites and stories that shape the South Australian visitor experience.
To achieve these ambitions, the strategy focusses on accomplishing three interconnected goals:
Connect: Heritage encounters that deepen the visitor experience
Lead: A tourism industry that benefits from a professional heritage sector
Conserve: Tourism activation conserves and enhances heritage places, sites and landscapes
A two-year action plan drives shared implementation of the strategy by all stakeholders. It details actions that will establish a foundation for ongoing growth and contribute to achieving the strategy's goals.
Developing the strategy
'Growing Our Heritage Future' was developed by the Heritage Tourism Alliance, a collaborative key stakeholder group. Represented on the Alliance were:
Department for Environment and Water
South Australian Tourism Commission
Department of the Premier and Cabinet – Aboriginal Affairs and Reconciliation
South Australian Heritage Council
State Aboriginal Heritage Committee
Tourism Industry Council South Australia
History Trust of South Australia
Local Government Association
City of Adelaide
International Council on Monuments and Sites (ICOMOS)
Geological Society of Australia – SA Division
Heritage tourism academics/specialists
Extensive consultation with tourism industry and heritage sector stakeholders from across South Australia informed development of the strategy and action plan.