Goat Island Ships' Graveyard
On 29 September 1966 the bulk carrier Eleni K (ex Liberty Ship Johns Hopkins) departed Thevenard, on South Australia's west coast, with a cargo of wheat. Shortly after, the vessel buckled amidships. Some salvage occurred but the vessel was beyond repair.
In November the Eleni K was refloated and removed from the shipping channel to its present position between Goat Island and St Peter Island. It was grounded in 11-13 metres of water and today provides one of South Australia's best shipwreck dives.
Eleni K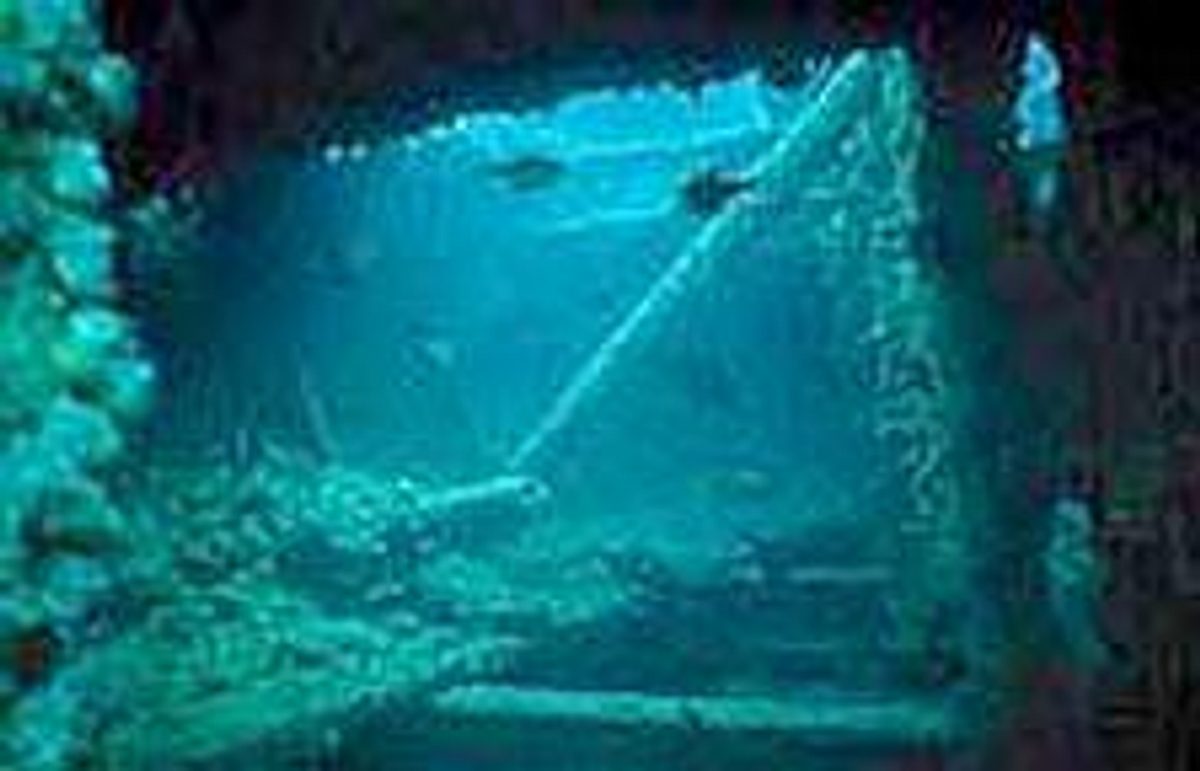 Location: -32.299837*S 133.523873*E
Vessel type: Steel screw steamer (former liberty ship)
Eleni K was built in Baltimore, United States, in March 1943 for the US War Shipping Administration. The vessel was initially employed as a liberty ship named Johns Hopkins to carry troops and cargo during World War II. An early design fault in liberty ships caused a tendency to crack around the midships section. On Eleni K's final voyage, nearly 7,800 tons of wheat was loaded into the forward and after holds, leaving the centre hold empty. The vessel broke its back about 90 minutes after leaving port.
Download the fact sheet for more information.