Southern Ocean Shipwreck Trail
The Southern Ocean Shipwreck Trail features wrecks in the region between the Victorian border and South Australia's Murray Mouth.
In a region where 101 vessels have been wrecked and 218 lives lost, this trail tells the story of SA's tragic maritime history – the worst being the loss of the Admella and its 89 passengers and crew near Cape Northumberland in 1859.
Other notable shipwrecks in the region include Geltwood, a 1056 tonne sailing ship wrecked in 1876 with the loss of 31 lives; Maria, a small sailing vessel wrecked off the Coorong in 1840, with all passengers and crew killed while attempting to reach Encounter Bay; and the Phaeton, an American sailing vessel lost while bringing Chinese immigrants into Robe in 1857.
Download the trail booklet for more information.
Admella (1857-1859)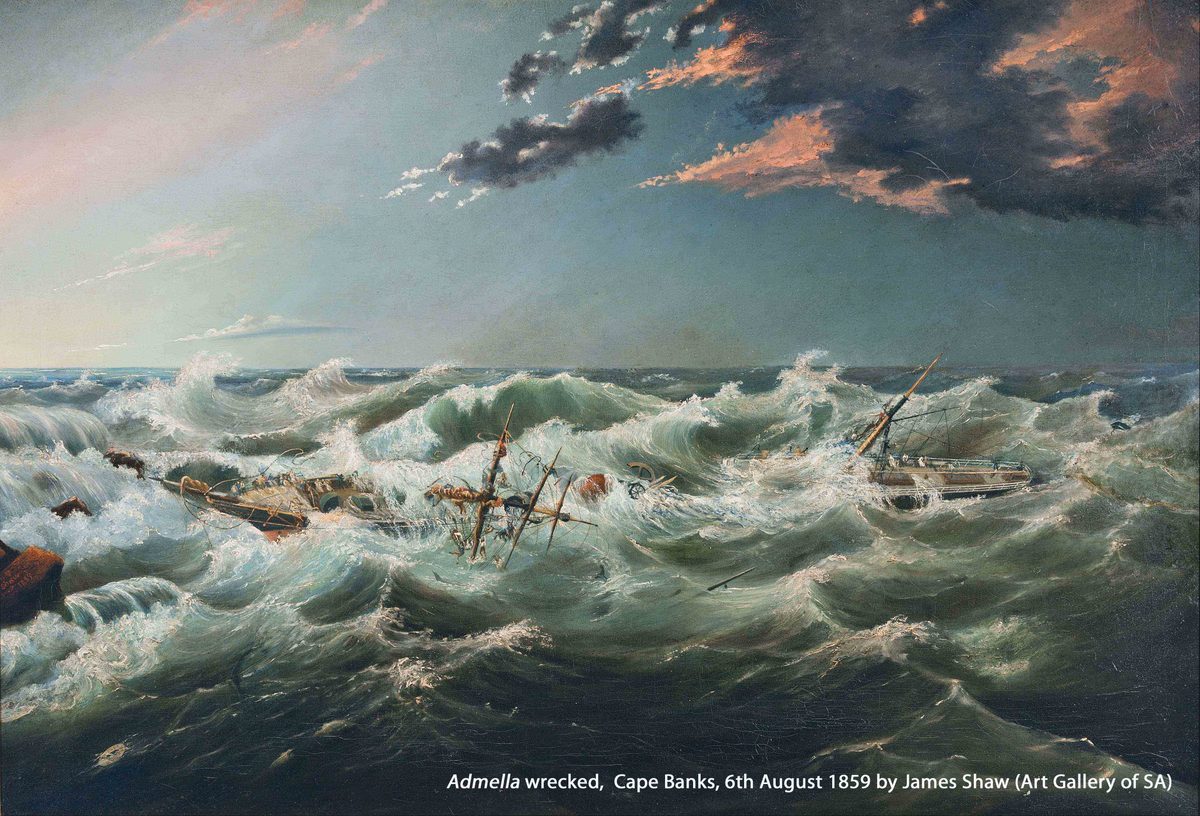 Location: Carpenters Rocks (-37.876463°S 140.351373°E)
Vessel type: iron-hulled screw steamer
Admella was built by Laurence Hill & Co. in Glasgow, Scotland, in 1857. The name Admella is a contraction of the major ports on its usual route: Adelaide, Melbourne and Launceston. During a voyage from Adelaide to Melbourne, Admella struck a reef northwest of Cape Northumberland on 6 August 1859. During the week it took to rescue the survivors, a total of 89 passengers and crew perished – South Australia's worst maritime disaster in terms of lives lost.
Euro (1874-1881)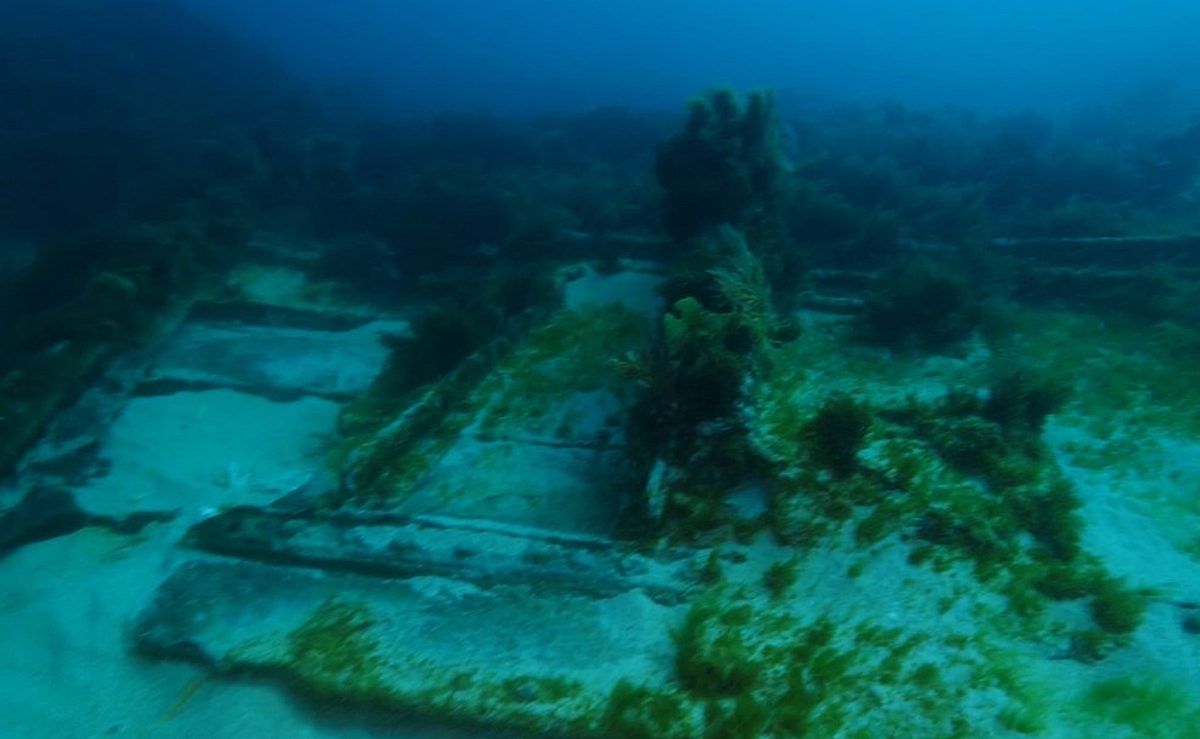 Location: 3.2 km northwest of Cape Banks lighthouse (-37.440351°S 139.934707°E)
Vessel type: iron-hulled screw steamer
Euro was built in Glasgow, Scotland, in 1874. Departing Adelaide on 23 August 1881, bound for Beachport, Euro was travelling at about 9 knots in fine weather and calm seas, when it struck an uncharted rock about 3.5 miles offshore. It struck gently 2-3 times, including the after hold, and grating in the interval for about 10 seconds. The master ran the vessel along on a course towards Penguin Island for about 10 minutes before turning towards shore for a further 5-15 minutes to deliberately run the vessel aground on a shallow sandbank to assist in getting passengers and crew off in lifeboats. The vessel later foundered in about 40 feet of water close to the sand bank and broke up.
Geltwood (1876-1876)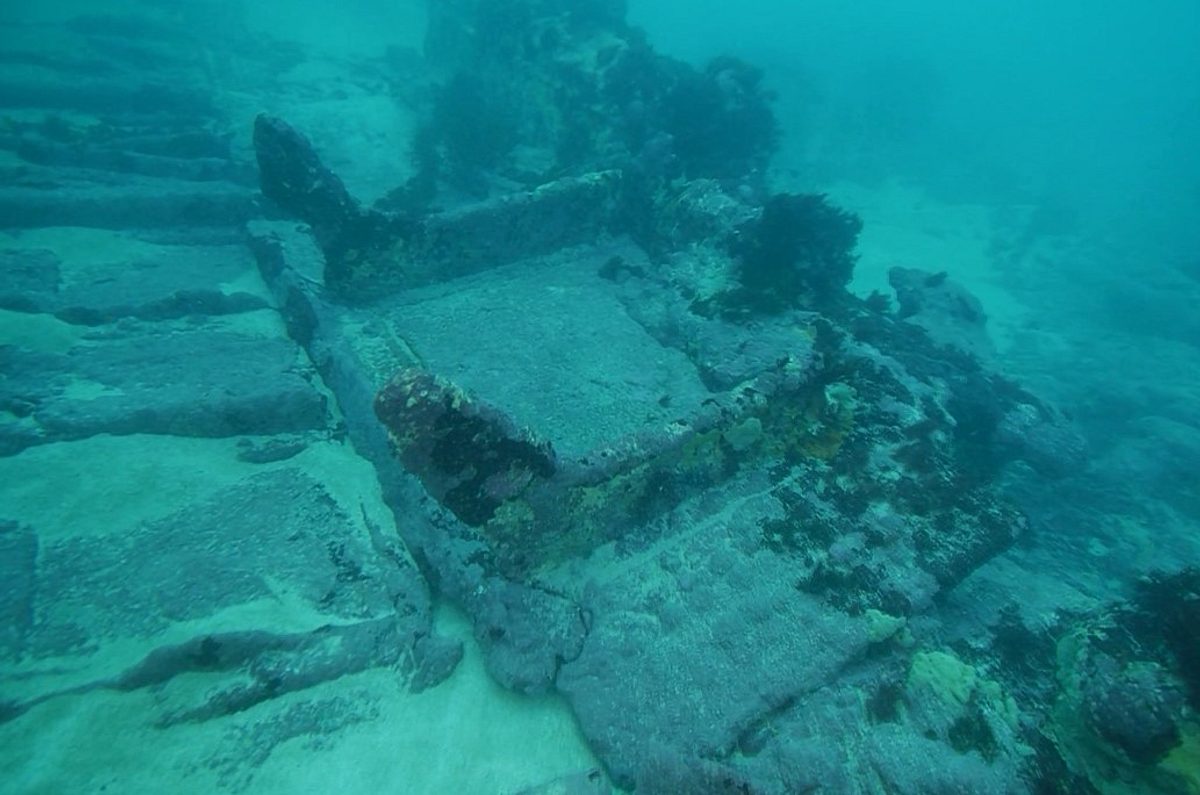 Location: Geltwood Reef, about 12km southeast of Rivoli Bay (-37.643917°S 140.196017°E)
Vessel type: iron-hulled barque
Geltwood was built in 1876 in Harrington, Scotland. The barque was on the final leg of its maiden voyage from Liverpool. The voyage was expected to take 90 days and was due to arrive in Melbourne on 22 June 1876. The wreck event did not become known until 5 July and it is supposed that the vessel wrecked on 14 June when there was a severe storm and distress signals were seen and heard in the region.
Geltwood had struck a reef about 1.8km offshore. None of the 31 persons on board survived. The only four bodies recovered are buried in the old Millicent cemetery. The wreck was controversial for the looting of cargo that occurred in the aftermath.
Konig Willem II (1840-1857)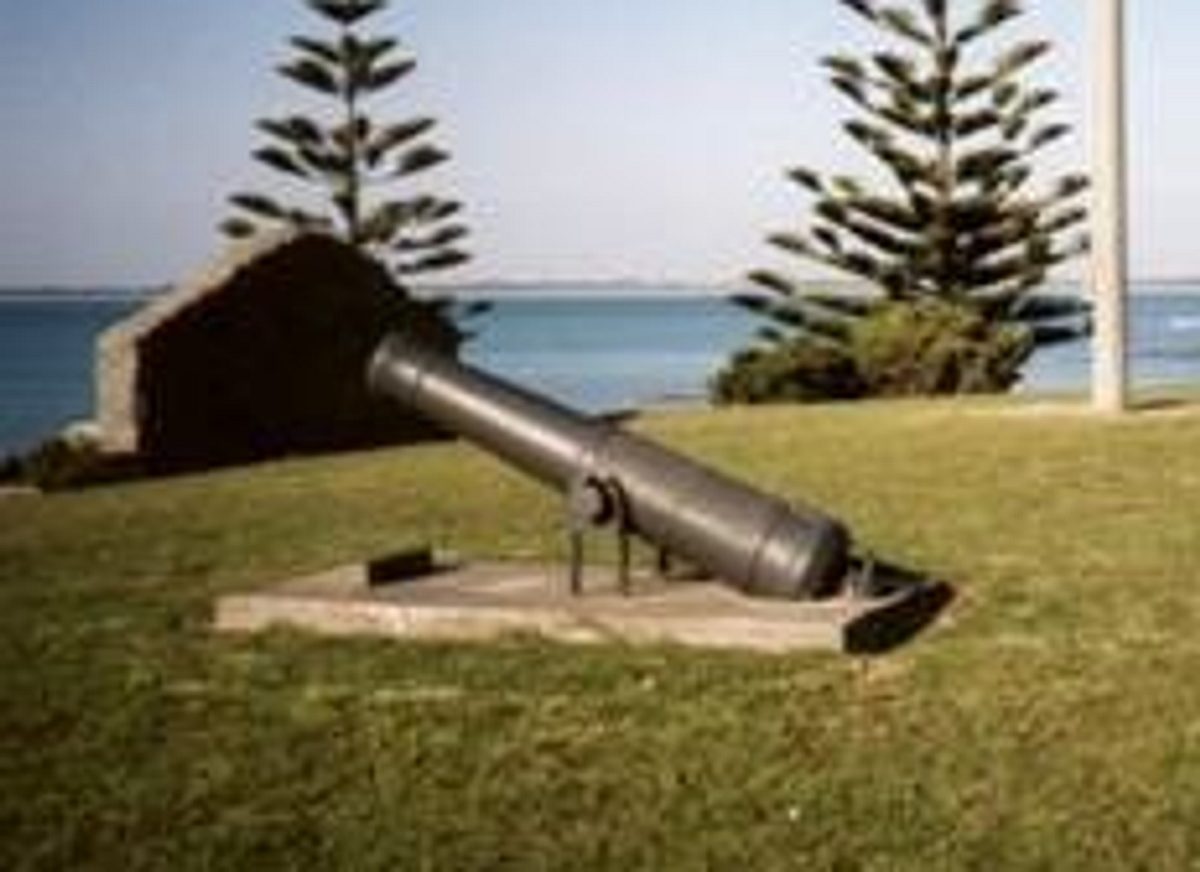 Location: Guichen Bay, Robe, exact location unknown (-37.140344°S 139.7947°E)
*This vessel has not yet been found and the coordinates shown are approximate only based on interpretation of historical documents. The actual position may differ.
Vessel type: wooden ship
Konig Willem II was built in Kinderdijk, Netherlands, in 1840. After arriving in Guichen Bay, and disembarking its 397 Chinese immigrants, a heavy south-easterly gale caused the vessel to drag its anchor throughout the night and into the next morning. At noon on 30 June 1857, the vessel's captain made sail, intentionally beaching the vessel on Long Beach to the northeast of Robe. Heavy seas broke over the vessel and it was totally wrecked. Sixteen crew members perished while getting ashore in the stormy conditions.
Margaret Brock (1848-1852)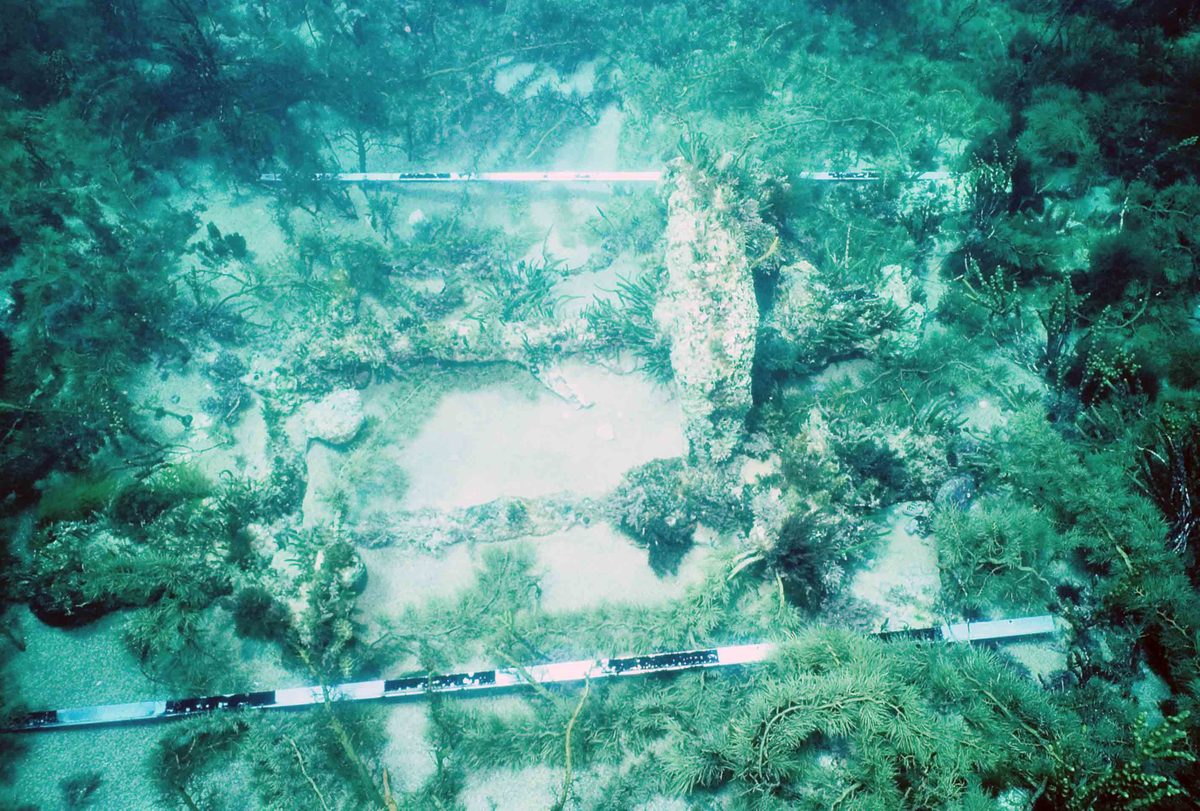 Location: Margaret Brock Reef, 6.5km west of Cape Jaffa (-36.948679°S 139.59581°E)
Vessel type: wooden barque
Margaret Brock was built in Hobart in 1848. On 20 November 1852, the barque left Port Adelaide with cargo and passengers, bound for Melbourne. At 2am on 23 November, the vessel struck an unknown reef about 6.5km west of Cape Jaffa. Attempts to get the ship off were unsuccessful, and the passengers and crew went ashore in the ship's long boat, and the vessel subsequently broke up on the reef, later named Margaret Brock Reef.
Maria (1823-1840)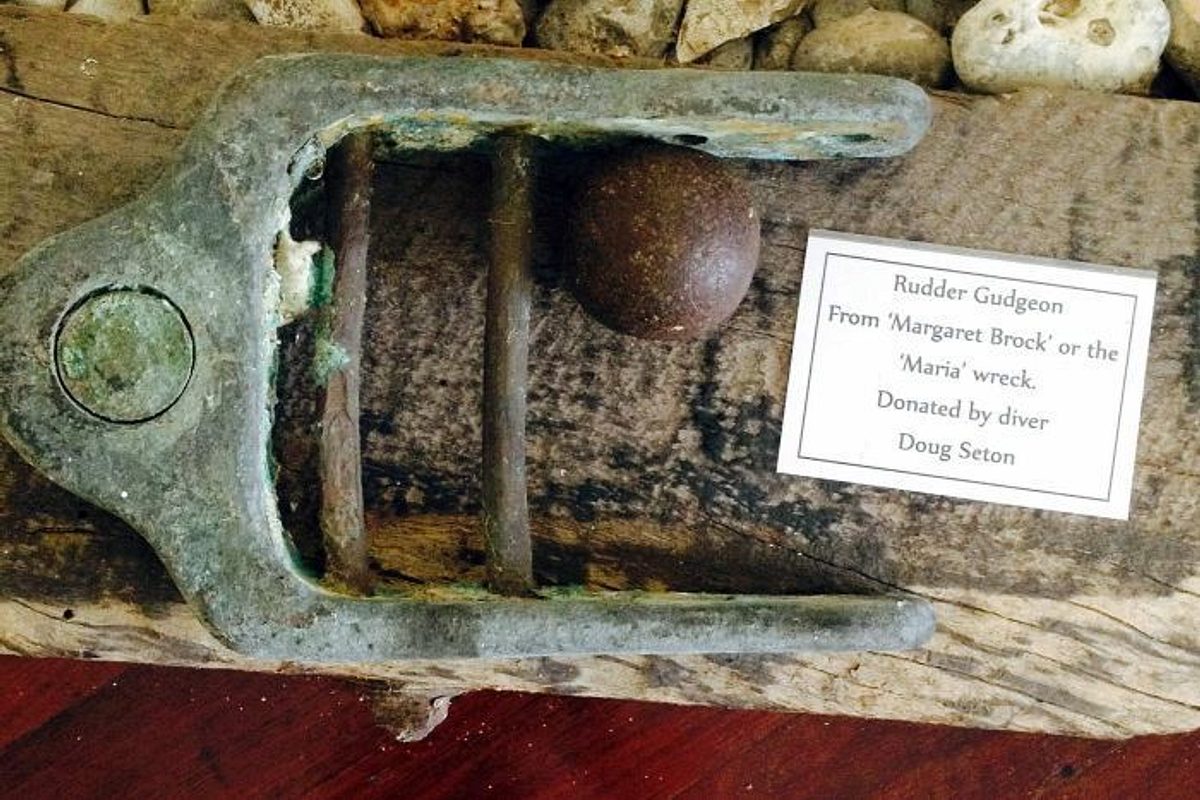 Location: (vicinity of) Margaret Brock Reef, 6.5km west of Cape Jaffa (-36.932015°S 139.584697°E)
*This vessel has not yet been found and the coordinates shown are approximate only based on interpretation of historical documents. The actual position may differ.
Vessel type: wooden brigantine
Maria was built at Grand Canal Docks, Dublin, in 1823. The vessel was on a voyage from Port Adelaide to Hobart, with about 16 passengers and 10 crew, when it struck Margaret Brock Reef in late June 1840. All hands managed to get ashore, and began trekking north along the Coorong Coast towards the Murray Mouth. During the journey, all the survivors were killed by local Aboriginal people. The wreck of Maria has not yet been found.
Nene Valley (1852-1854)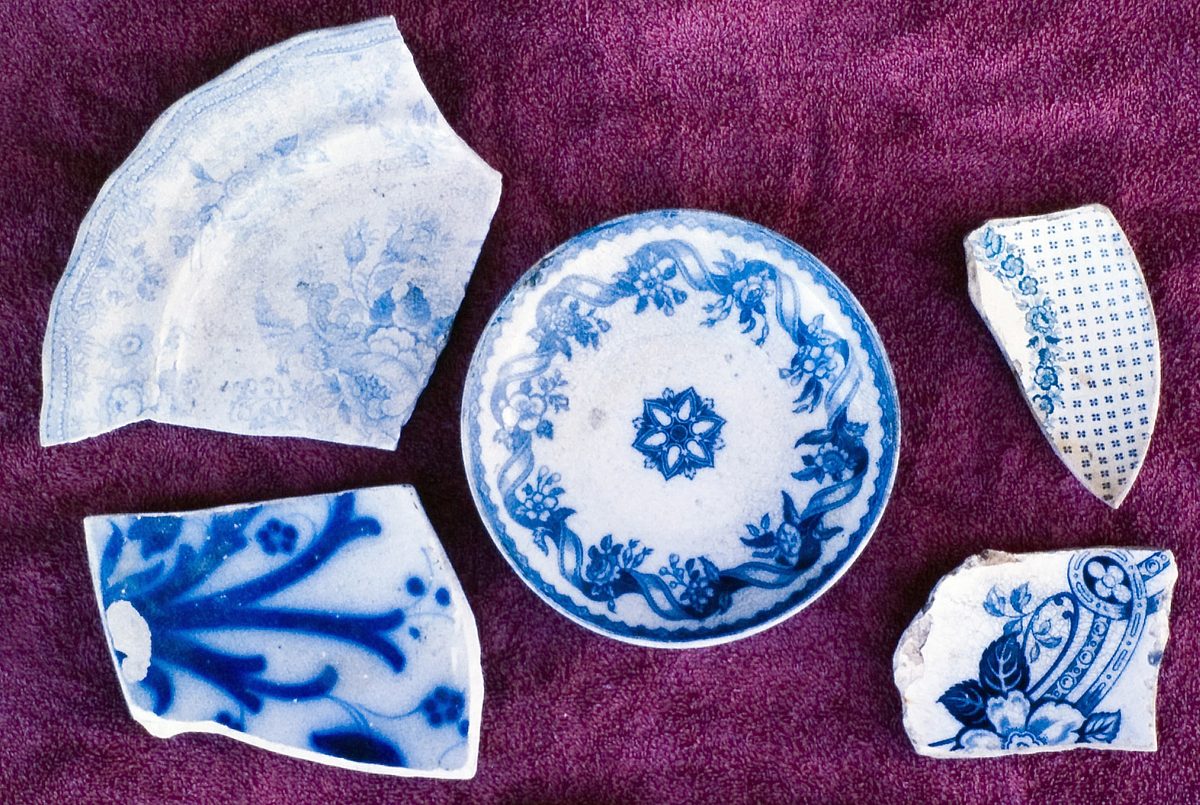 Location: Nene Valley, about 250m offshore (-37.989238°S 140.515259°E)
Vessel type: wooden barque
Nene Valley was built in Durham, Sunderland, in 1852 – a typical merchant vessel of the era built for the colonial trade. In June 1854 Nene Valley left Gravesend, England, on its final voyage carrying nine passengers and cargo. On 19 October, the vessel grounded 15km northwest of Cape Northumberland after the crew mistook the land ahead for a cloud on the horizon. When they realised their mistake it was too late for evasive action. All passengers and crew evacuated safely, but the following morning four crew drowned after they returned to the vessel to cut away the masts.