Biodiversity Act
The South Australian Government is committed to introducing legislation to protect and conserve biodiversity.
The development of a new Biodiversity Act will boost biodiversity conservation in our state, while integrating the goals of the Native Vegetation Act 1991, the National Parks and Wildlife Act 1972 and the Landscape South Australia Act 2019. Importantly the Act will also incorporate the knowledge of Aboriginal South Australians in the management of land and respect for its ecosystems.
This page will be regularly updated with news, developments and announcements relevant to the Biodiversity Act. To stay informed, subscribe here.
Get involved
While still in the initial planning phases, the community will be invited to provide feedback and help to shape the Biodiversity Act's development in the second half of 2023.
The diagram below further details the broad stages and opportunities for input by different parties throughout the course of developing the Act. Multiple formal and informal opportunities are proposed for input by First Nations Australians, key stakeholders, experts, partners, industry and other interested parties.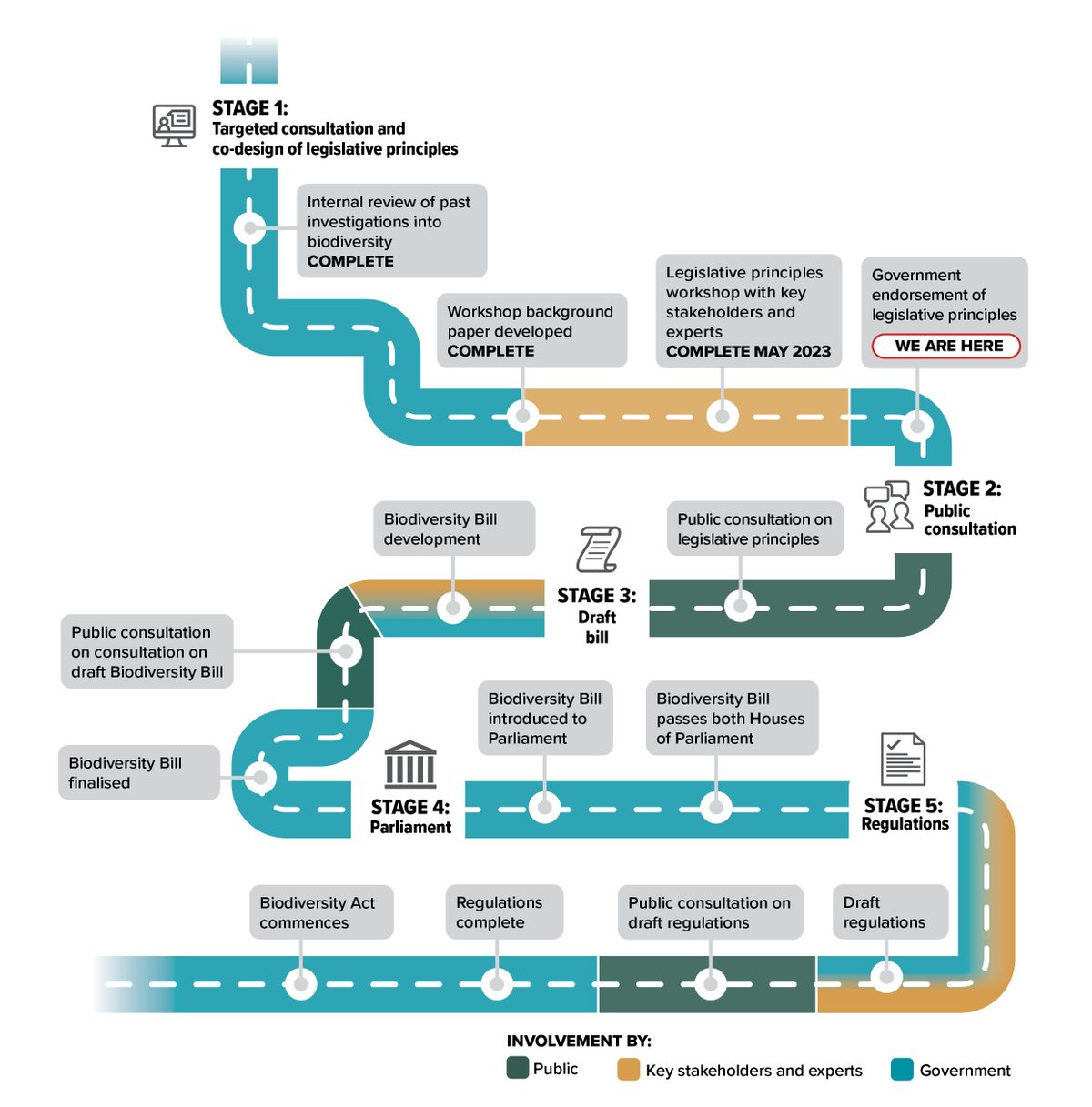 Keep up-to-date
From government to industries and individuals, all of us must to come together to address the challenges facing our biodiversity. To get involved and keep up-to-date: