South Australia's greenhouse gas emissions reporting
The South Australian Government has set goals to reduce South Australia's greenhouse gas emissions by more than 50% below 2005 levels by 2030, and to achieve net zero emissions by 2050.
Progress in reducing greenhouse gas emissions
South Australia is making good progress towards its greenhouse gas emissions reduction goals. In the 2021 financial year, South Australia emitted 21.5 million tonnes of carbon dioxide equivalent (MtCO2-e). This represents a 42% reduction in greenhouse gas emissions from the 2005 financial year.
South Australia's greenhouse gas emissions inventory
The following greenhouse gas emissions information is provided by the Australian Government, which develops greenhouse gas inventories for all states and territories based on emission estimates in the National Inventory Report submitted to the United Nations Framework Convention on Climate Change (UNFCCC) each year.
The Australian Government regularly revises the inventory emission factors and methodologies when new information or more accurate methodologies and data become available. When this occurs, they are required to revise the whole time series back to the 1990 financial year to ensure consistency. As a result, the revised inventory supersedes all previously published estimates and are not comparable year on year.
Sources of greenhouse gas emissions include the following:
Transport
Agriculture
Energy Industries
Other energy
Industrial processes
Fugitives
Waste
Land use, land use change and forestry (LULUCF)
Figure 1 below shows the contribution of each emission source to total net greenhouse gas emissions for South Australia in the 2021 financial year. LULUCF includes both emissions sources and sinks (i.e. sequestration of carbon) and when combined provide a net figure.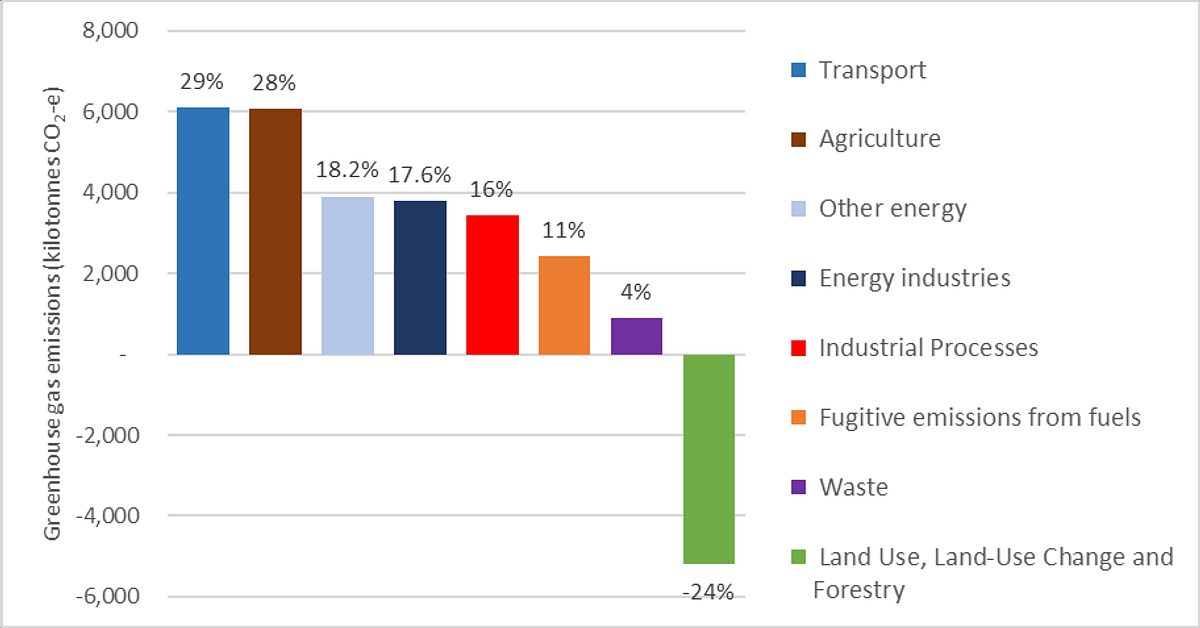 Figure 2 below shows the change in greenhouse gas emissions in South Australia from each source from financial years 2005 to 2021, and the overall net emissions trend over this period.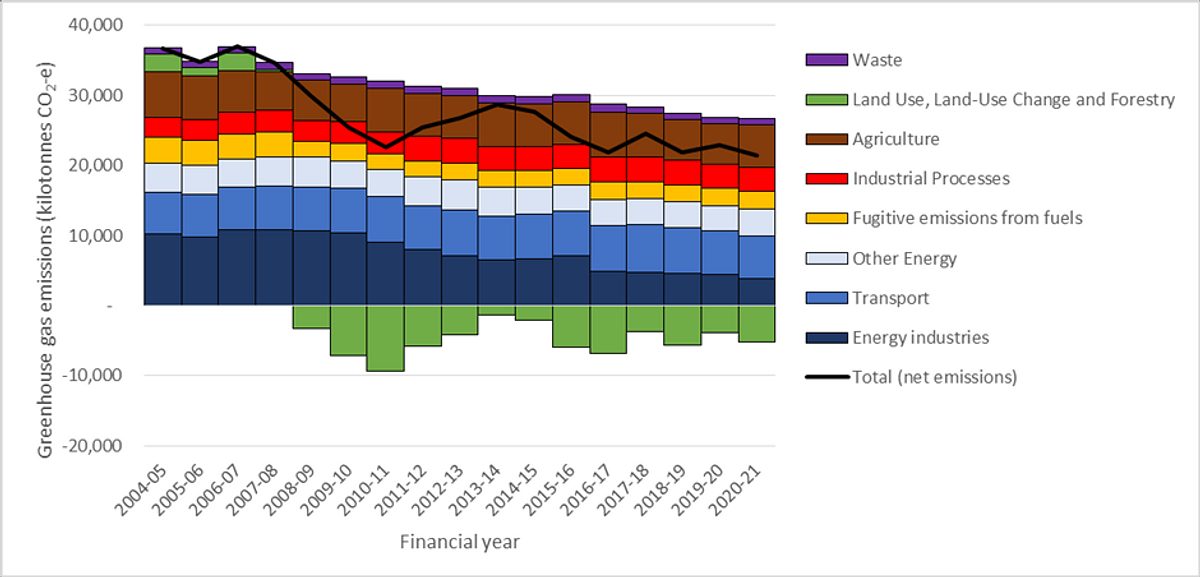 Another way of presenting greenhouse gas emissions for South Australia is to breakdown emissions by key economic sector (Figure 3). This information is derived from the greenhouse gas information provided by the Commonwealth Government:
Figure 4 shows a state by state comparison for greenhouse gas emissions per capita.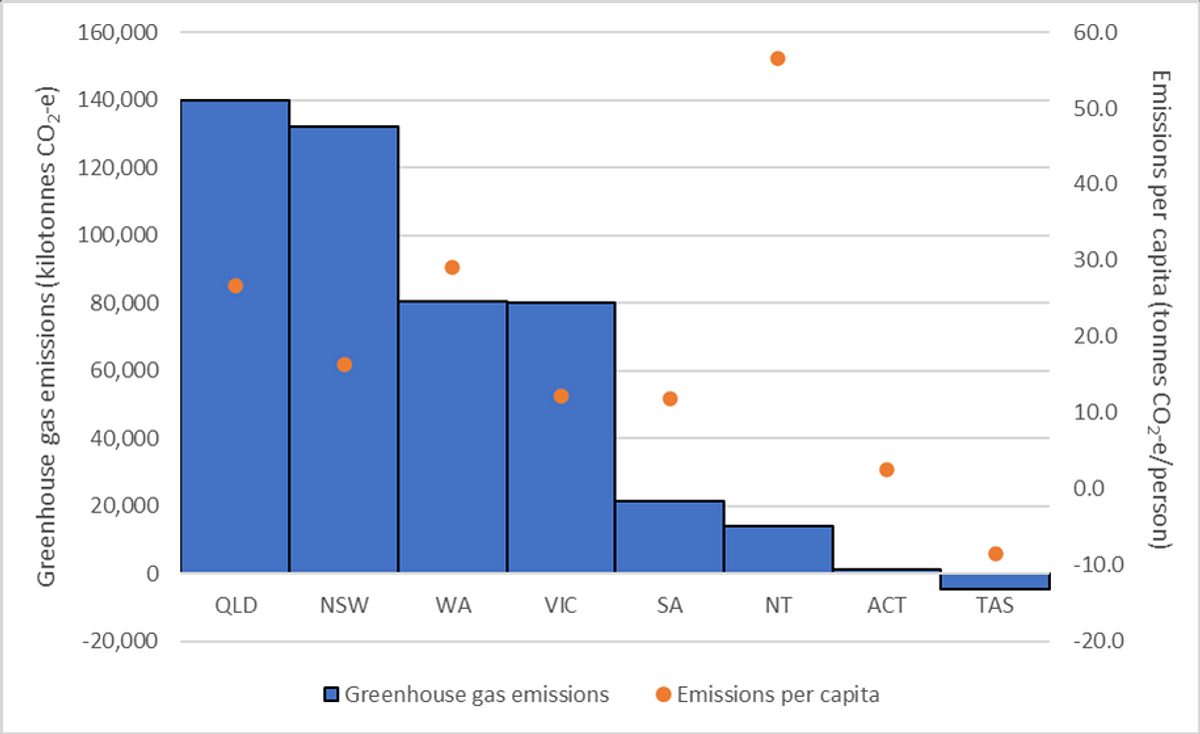 South Australia's greenhouse gas emissions reporting
Under Section 7 of the Climate Change and Greenhouse Emissions Reduction Act 2007 the Minister for Environment and Water prepares progress reports on the operation of the Act including information on South Australia's greenhouse gas emissions.