Adelaide beach works

Find out about works underway to manage Adelaide's beaches.
Glenelg North beach replenishment
Works: Sand movement works from West Beach harbour to Glenelg North
Duration: Works commencing w/c 16 May 2022 and will take approximately 4 weeks (subject to change)
Works to replenish the beach at Glenelg North are underway.
Sand is being collected from the area just south of the West Beach harbour bridge and from within the harbour and moved by trucks along the beach to the foreshore north of Glenelg harbour.
When placed, the sand will help to raise the beach level along the narrower stretch of Glenelg North beach.
The removal of sand will help prevent excess sand moving around the harbour breakwater and into the harbour where it would otherwise need to be removed with a dredge.
How long will it take?
The works are expected to take up to four weeks with the operating hours being between 7.00am to 5.00pm, Monday to Friday (subject to weather conditions).
Works are subject to change.
Works: Delivery of sand from land-based quarries to West Beach
Timeframe: August 2021 to later in 2022 (works are subject to change)
Contact: DEWcoasts@sa.gov.au
Sand is being delivered to West Beach from land-based quarries.
Sand is being delivered via the Adelaide Sailing Club beach access ramp.

Works have paused (at mid-May 2022) and will recommence in July 2022 (timing to be confirmed).
Working hours

The contractor needs flexibility to work around the weather and tides. Operating hours for beach works are at the discretion of the site supervisor, and can be undertaken between the hours of 7:00am and 7:00pm, Monday to Friday.
Works are not undertaken on weekends.
Works are subject to change.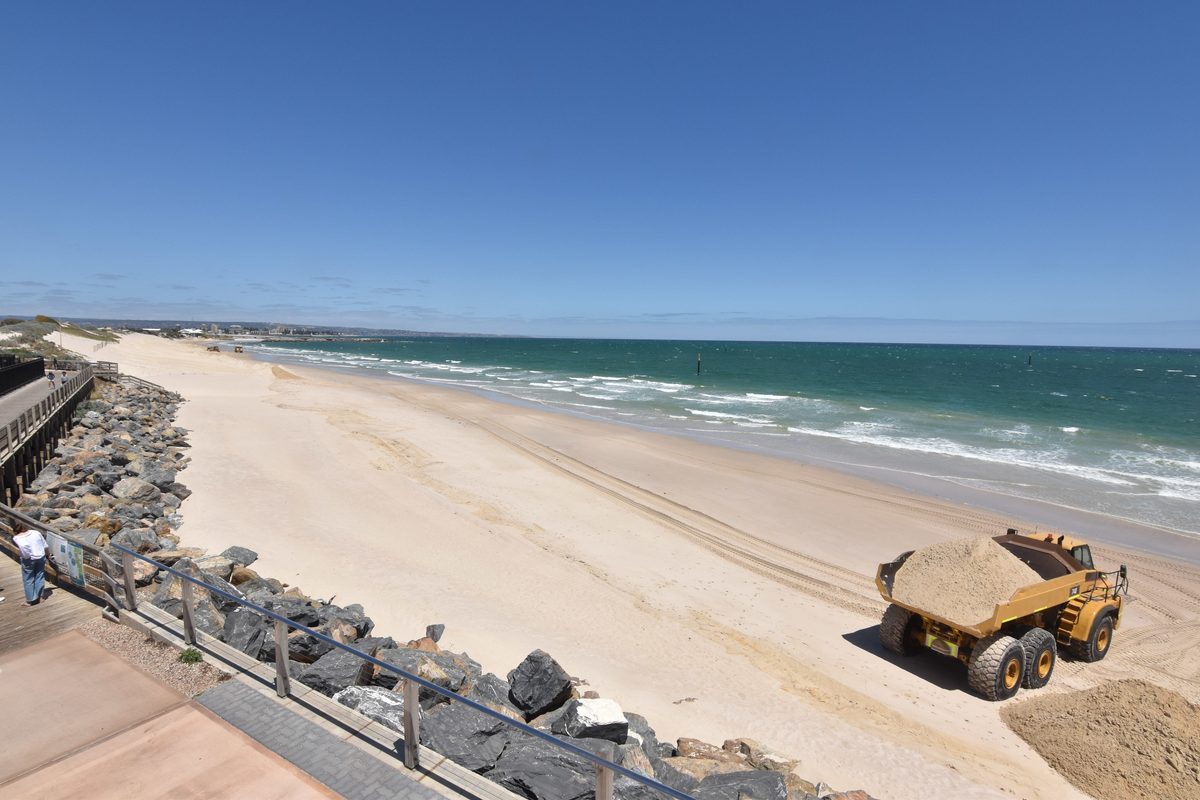 West Beach dune restoration and stabilisation works
Works: Dune restoration and stabilisation works at West Beach

Timeframe: February 2022 – mid 2022
Contact: DEWCoasts@sa.gov.au
Restoration and stabilisation works commenced at West Beach in early 2022.
The current works are being undertaken in the area directly north of the West Beach Surf Life Saving Club to reduce the impacts of wind-blown sand.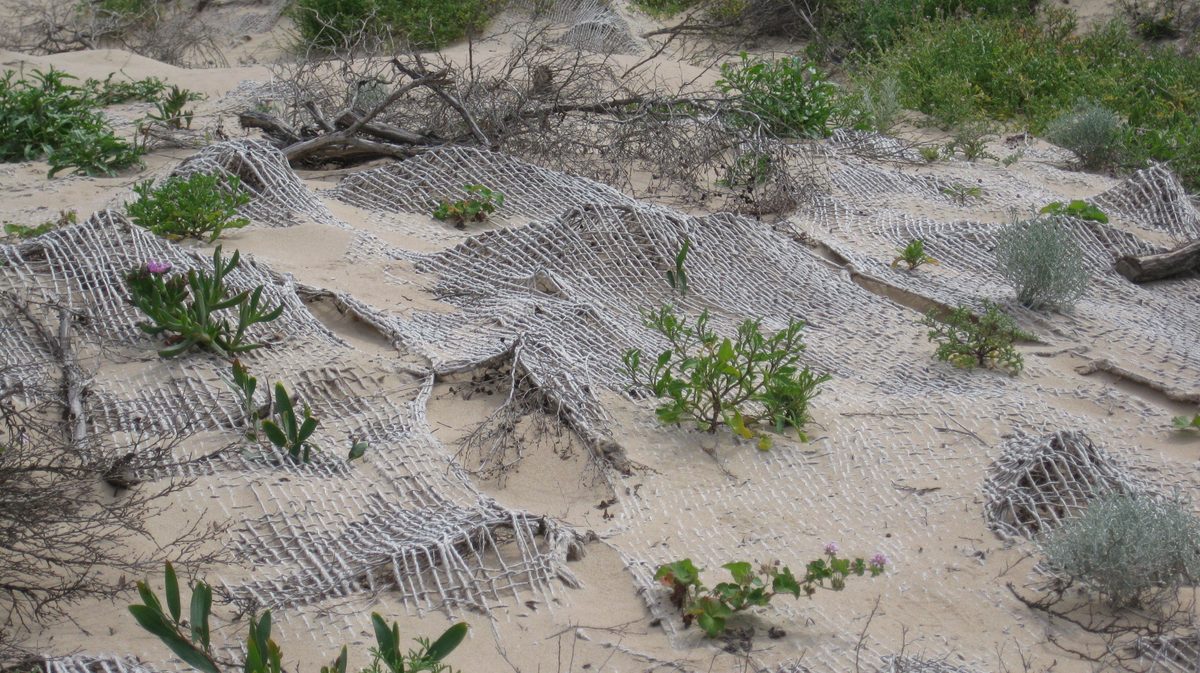 Works: Annual sand recycling with sand being pumped to replenish beaches from Glenelg to Kingston Park.
Duration: Annually every June to November
Contact: alboperations@mcdgroup.comor phone 8232 1882
Sand recycling to replenish beaches from Glenelg to Kingston Park through the underground pipeline system is undertaken annually. Works normally commence in June and run through to November. McConnell Dowell undertakes this work on behalf of the department.
Sand collection and pumping takes place between 7.00am and 7.00pm Monday to Friday. During this time, residents and beachgoers are requested to take care during works and adhere to safety signage and flagging that will be in place during operation.
Works are subject to change depending on the weather and operational requirements.
Other works
Beach replenishment at the following locations is undertaken periodically: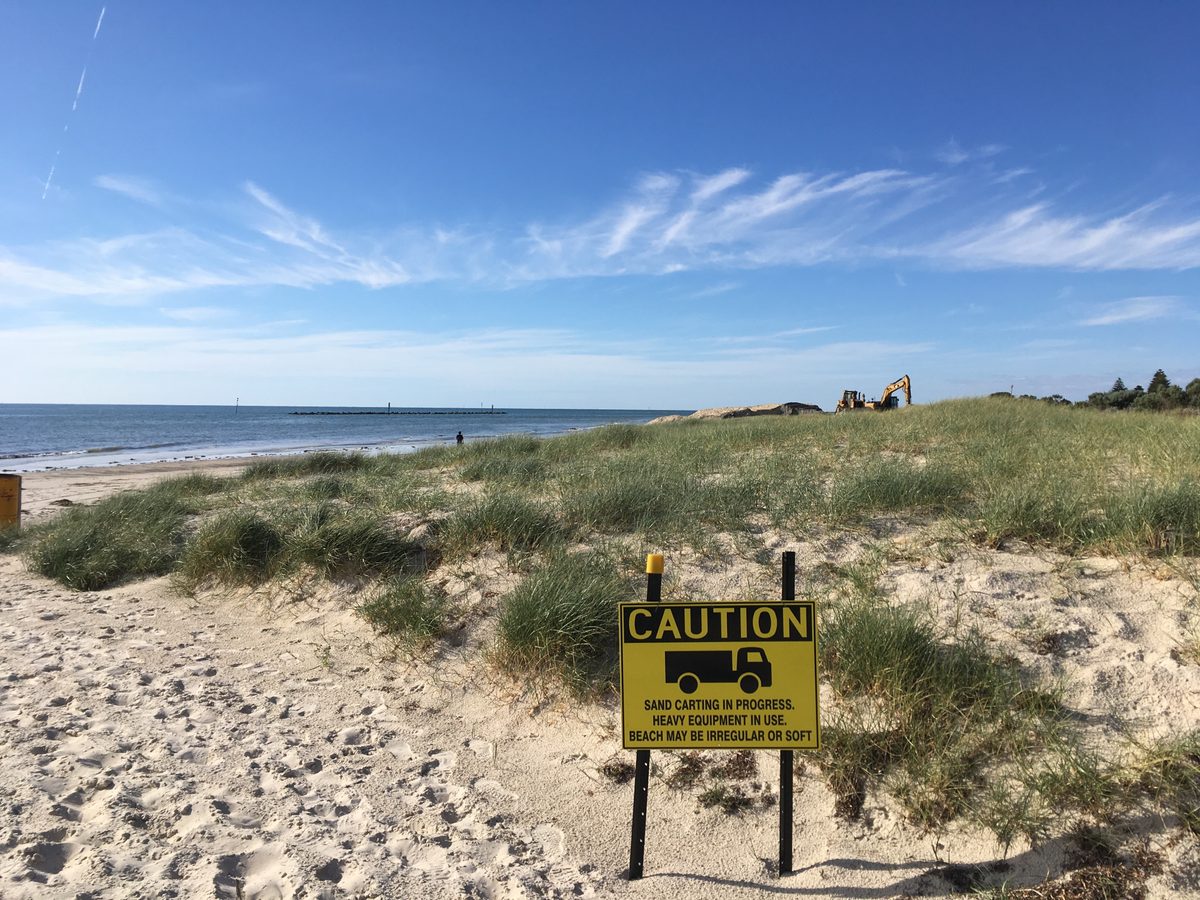 Community safety
Community safety is a priority. Safety signage is in place on the beaches during works.
The community and beach users are asked to please take extra care on the beaches while the works are underway and adhere to all safety signage and flagging in place during operations.
Qualified contractors are employed for the works. The successful contractor is required to develop a job safety plan and a thorough risk management plan. This includes safe management between the work and members of the public.
Traffic control complies with relevant Australian Standards and Code of Practice. Traffic controllers and/or signage is provided where necessary.
We liaise with Surf Life Saving SA and local surf clubs regarding beach safety.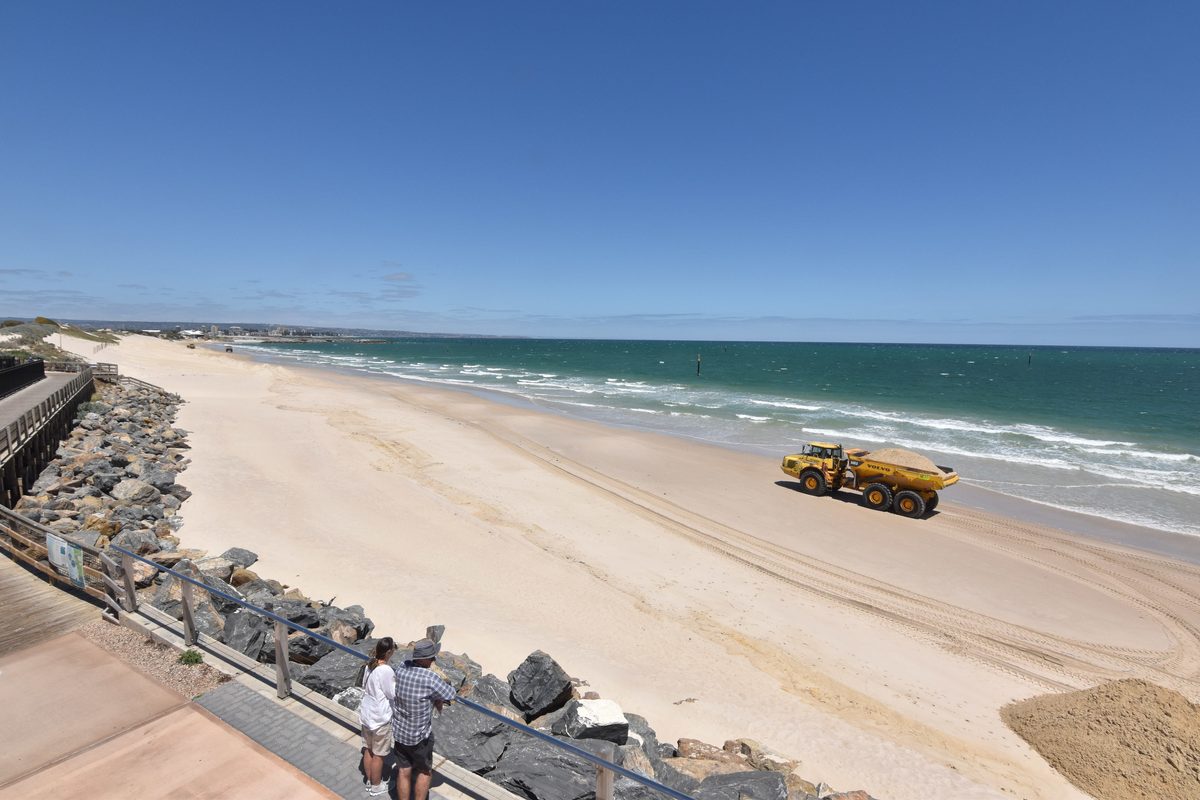 Truck speed limits on beaches
Sand movement works on Adelaide's beaches are undertaken by a contractor on behalf of the department.
Safety is of paramount importance when undertaking works along our beaches. As such, the contract includes stringent conditions regarding the speeds that the equipment (trucks and other machinery) can operate at when moving along the beach.
Speed of vehicles on the beach shall not be greater than:
40 km/h unless within 50 metres of any person or animals
25 km/h between 10 metres and 50 metres of any person or animals
Must stop within 10 metres of any person or animal.
In addition, all vehicles must give way to all other traffic on the beach including pedestrians and animals. They must stop when pedestrians or animals wish to cross the line of movement of the trucks along the beach.
GPS monitoring is used to make sure the contractor's trucks are not speeding. The department also has a full time supervisor on site at the beach monitoring compliance with these conditions.