Heritage Snaps Photo Competition 2021 Top 20 finalists
Heritage through the lens
South Australia's history comes alive through its heritage places.
By conserving our heritage buildings and our natural heritage places, we retain a window to our past as well as all the lessons that come with it. Much of our history we are proud of but sometimes our history can tell a painful tale. Let us not forget so we can learn from our past.
Through photography, we can capture appealing images of our State Heritage Places and our maritime heritage. They can be quickly shared now through social media or main stream news outlets so they become a powerful tool for education, celebration and truth telling.
At the time of writing, there are 2,307 State heritage-listed places in South Australia and 17 State Heritage Areas, but not everyone knows where to find them or why these places are of significance.
Heritage SnAps 2021 has helped showcase some of our extraordinarily diverse State Heritage Places and tell their stories. We hope they inspire you to visit some of these places - all interesting destinations in their own right.
Thanks to all 170 entrants in this year's competition for helping to promote our State Heritage Places and thank you to the community for voting for the People's Choice Award – more than 800 people voted.
Enjoy browsing through the Top 20 finalists photos that take you on a fascinating tour of South Australia, from the coast to the outback.
Top 20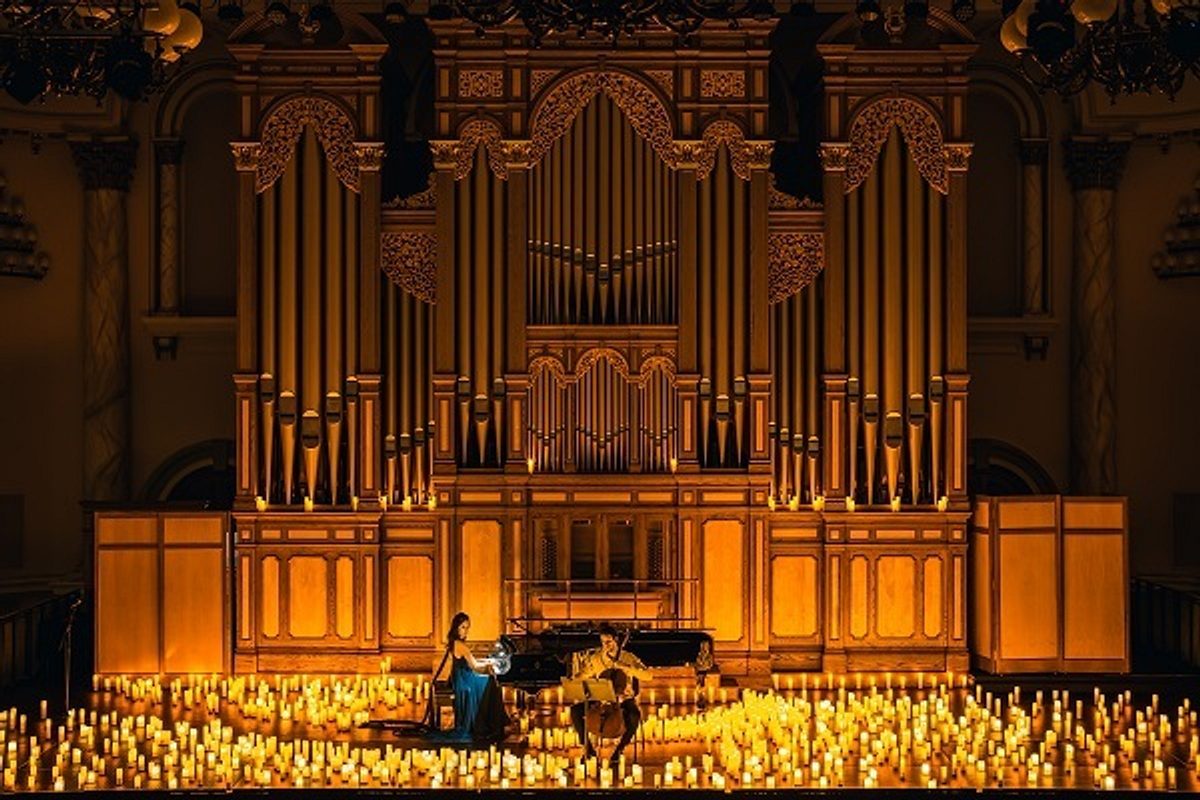 Candlelight concert at Adelaide Town Hall, Kaurna Country - Jiayuan Liang
This photo taken in the 1866 Adelaide Town Hall, designed by prominent colonial architect Edmund Wright, features the stunning and iconic J W Walker organ as back drop. In 2021, seven local South Australian organists performed a concert series to celebrate 30 years since the installation of the organ, recognised as one of the largest and most powerful mechanical instruments in the Southern Hemisphere.
Jiayuan Liang, took this photo during the 2021 Fever Candlelight Concert Australian series.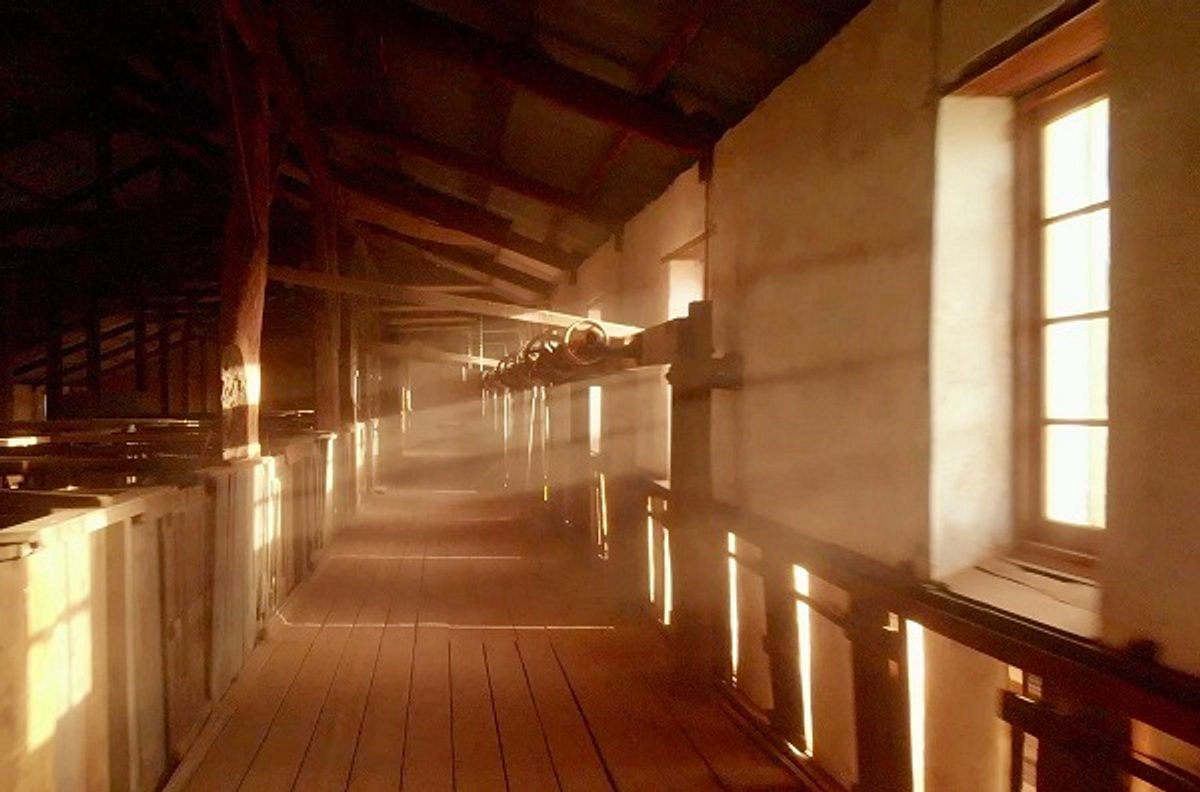 Antro Woolshed, Bimbowrie Station, Wiljali Country - photo by Andrew Burnell
Located on Bimbowrie Conservation Park, the massive Antro Woolshed could accommodate 70 blade shearers. It is located around 400 kilometres north east of Adelaide.
The old stone woolshed is an important relic of the station's pastoral past, and represents the vital role the wool industry played in South Australia's 19th century growth and prosperity.
This photo by Andrew Burnell was taken with the use of a drone. The draft from the rotors of his drone lifted dust into the air and the particles were illuminated by the morning light streaming in.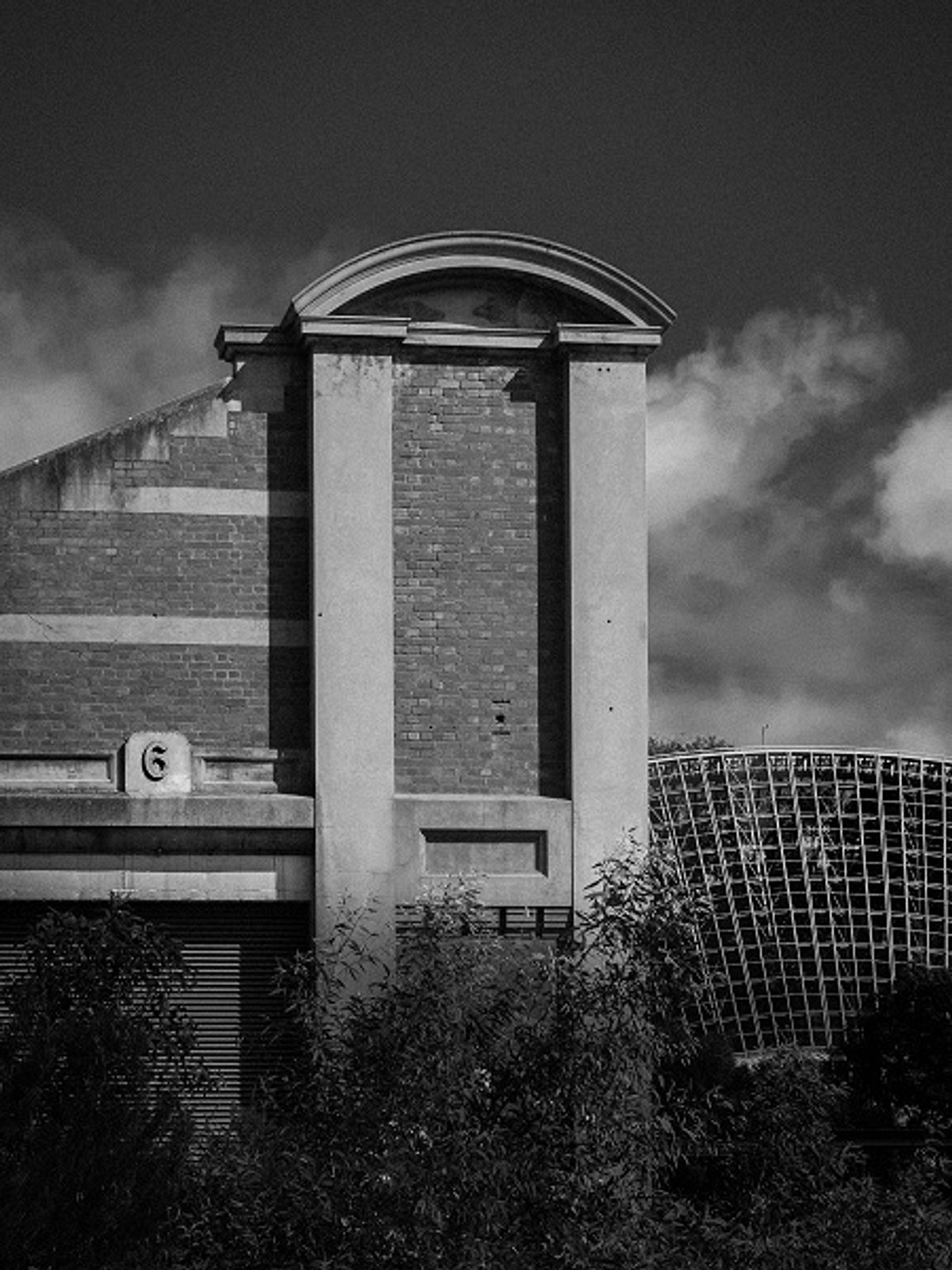 Former Tram Barn and Bicentennial Conservatory, Adelaide Botanic Garden, Kaurna Country - photo by David Bills
This photo cleverly brings together two State Heritage Places built eight decades apart.
The Former Tram Barn depot was built in 1908-09 and was the main centre of electric tramway operations from 1908 to 1958. As the State Herbarium, this portion of the tram barn now houses more than a million plant specimens.
The Bicentennial Conservatory stands as an exemplar work of the celebrated local architect Guy Maron.
Inside you will find a lush display of lowland rainforest plants from Australia, Papua New Guinea, Indonesia and the Pacific Islands.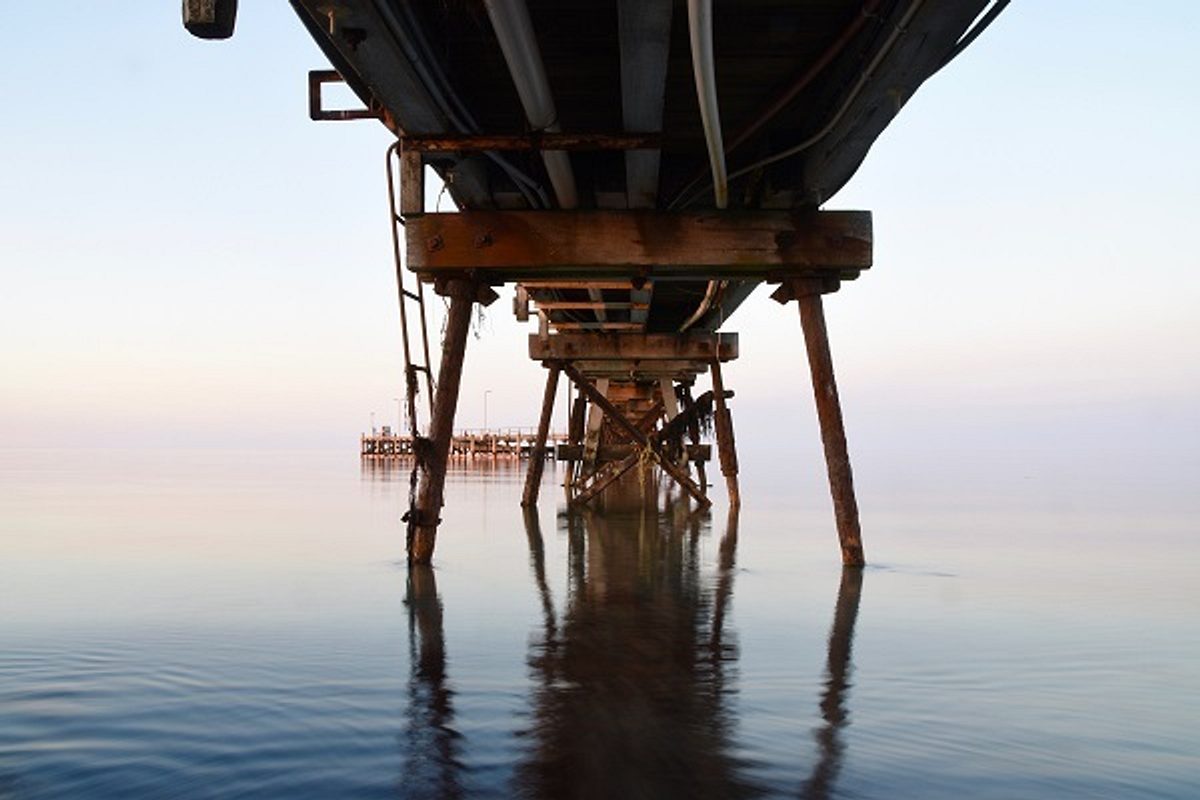 Cape Jaffa Jetty, Ngarrindjeri Country - photo by Janice Mildwaters
Located 245 kilometres south east of Adelaide, between Kingston and Robe, the Cape Jaffa Jetty serviced the Cape Jaffa Lighthouse which was built on the Margaret Brock reef in 1872.
A century later, the lighthouse was moved onshore in Kingston and has been operated as a museum by the National Trust since 1976.
The reef is a great place to explore the underwater world. Seals, dolphins and penguins can often be seen close to shore.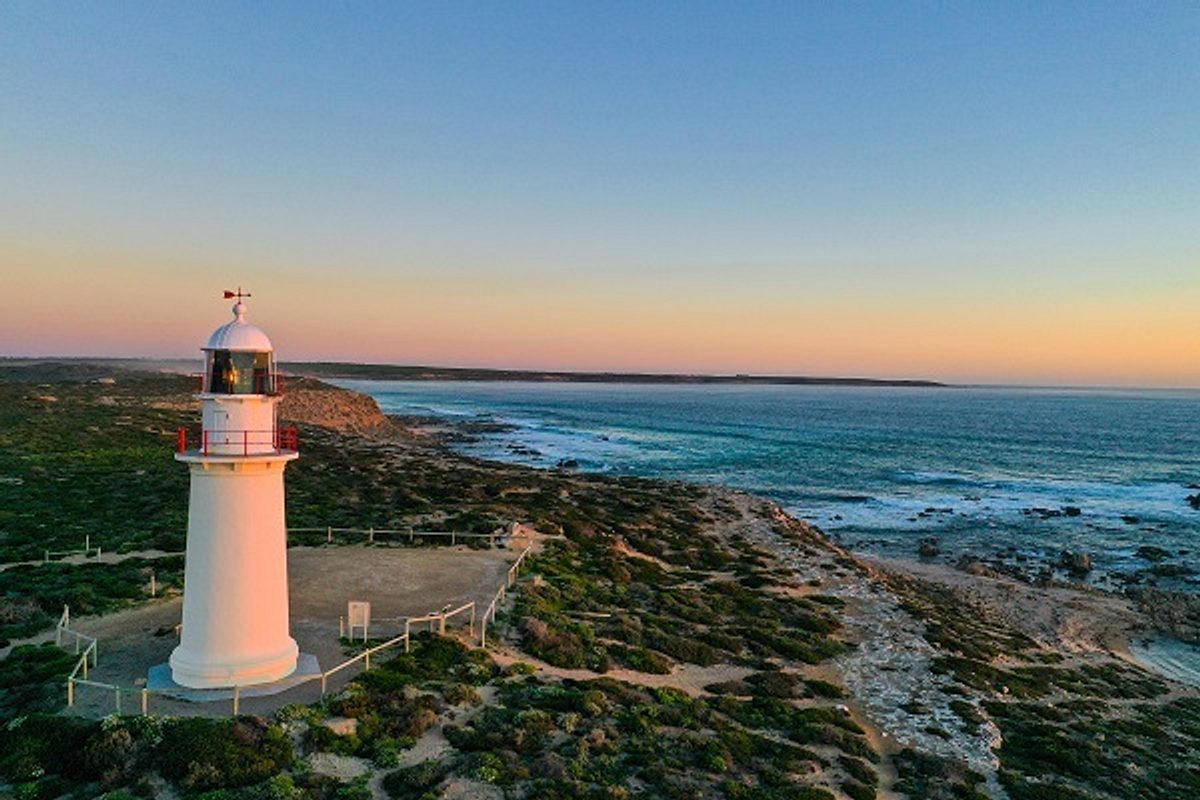 Corny Point Lighthouse, Narangga Country - photo by Adam Meyer
Completed in 1882, Corny Point Lighthouse is made of limestone quarried from a nearby farm. More than a dozen 19th Century lighthouses are State Heritage listed, all of them built in response to the perils of the vital international and coastal shipping trade for South Australia.
This light shone strong until 11 December 1942, when it was turned off for several weeks out of fear of a Japanese invasion. The lighthouse was converted to electricity in 1978. The lighthouse keeper's log describes how it survived earthquakes and flying meteors!
This photo was taken with a drone near sunset looking south to the beautiful Berry Bay.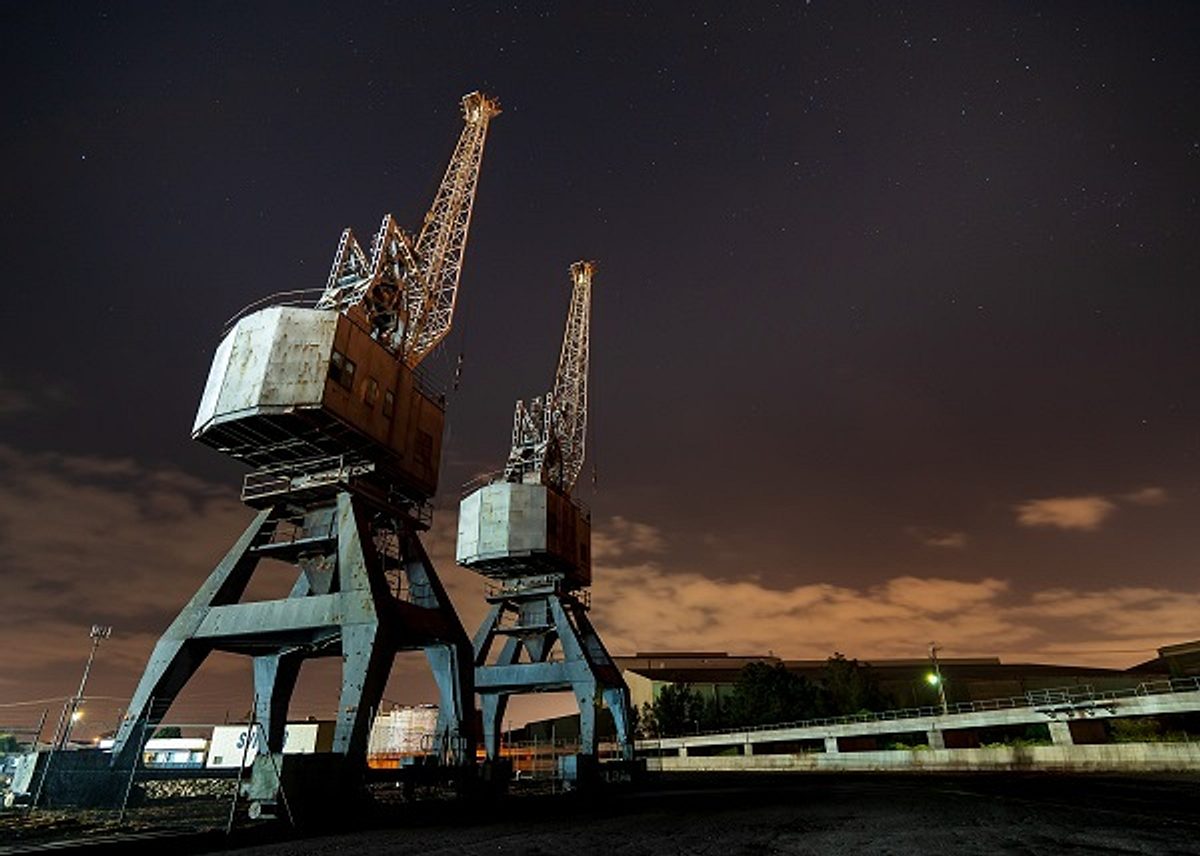 Dock 2 cranes, Port Adelaide, Kaurna Country - photo by Scott Jacob
No. 2 Dock at Port Adelaide is a rare surviving example of its massive wharf operations in the Inter-War and Post-War period. The luffing cranes (pictured) left to loom over the wharf demonstrate the alternative bulk loading method for timber and steel. They remain important visual figures in the locality's skyline.
This is also the site of the 1924 SS City of Singapore disaster, which claimed the lives of firemen George Anderson and James Hickey when a large amount of flammable cargo caught fire, resulting in multiple explosions. The No. 2 Dock is the new home for the Clipper Ship City of Adelaide.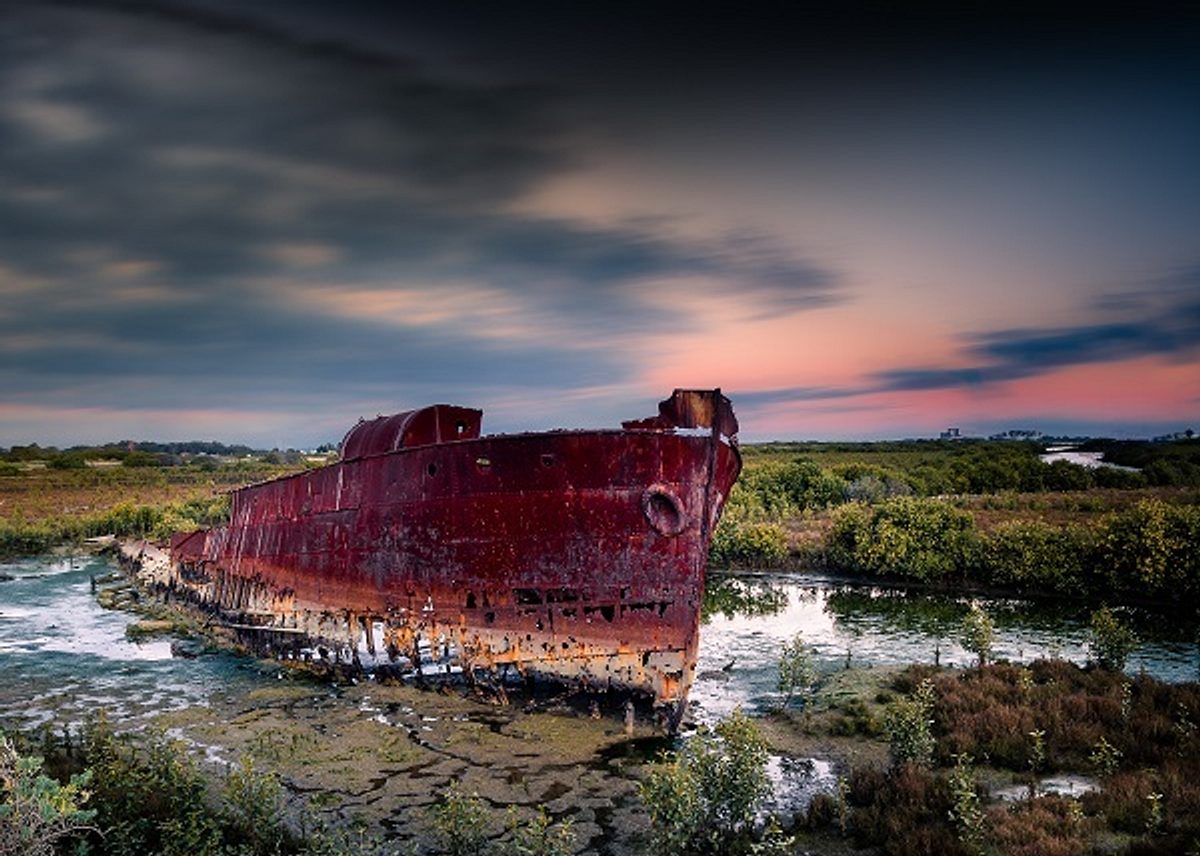 Excelsior, Mutton Cove, Osborne, Kaurna Country - photo by Wayne Leifert
The steel screw steamer Excelsior was built in Dundee, Scotland, in 1897. It served in Australian waters and was converted in the 1930s into a coal hulk for the South Australian Harbors Board. The ship served steam powered dredges in Port Adelaide until 1945 when diesel powered dredges took over. In 1945, the Excelsior was abandoned at Mutton Cove, on the northern end of the Lefevre Peninsula.
It is not far from Pelican Point, but please help preserve the wreck by not climbing on the remains.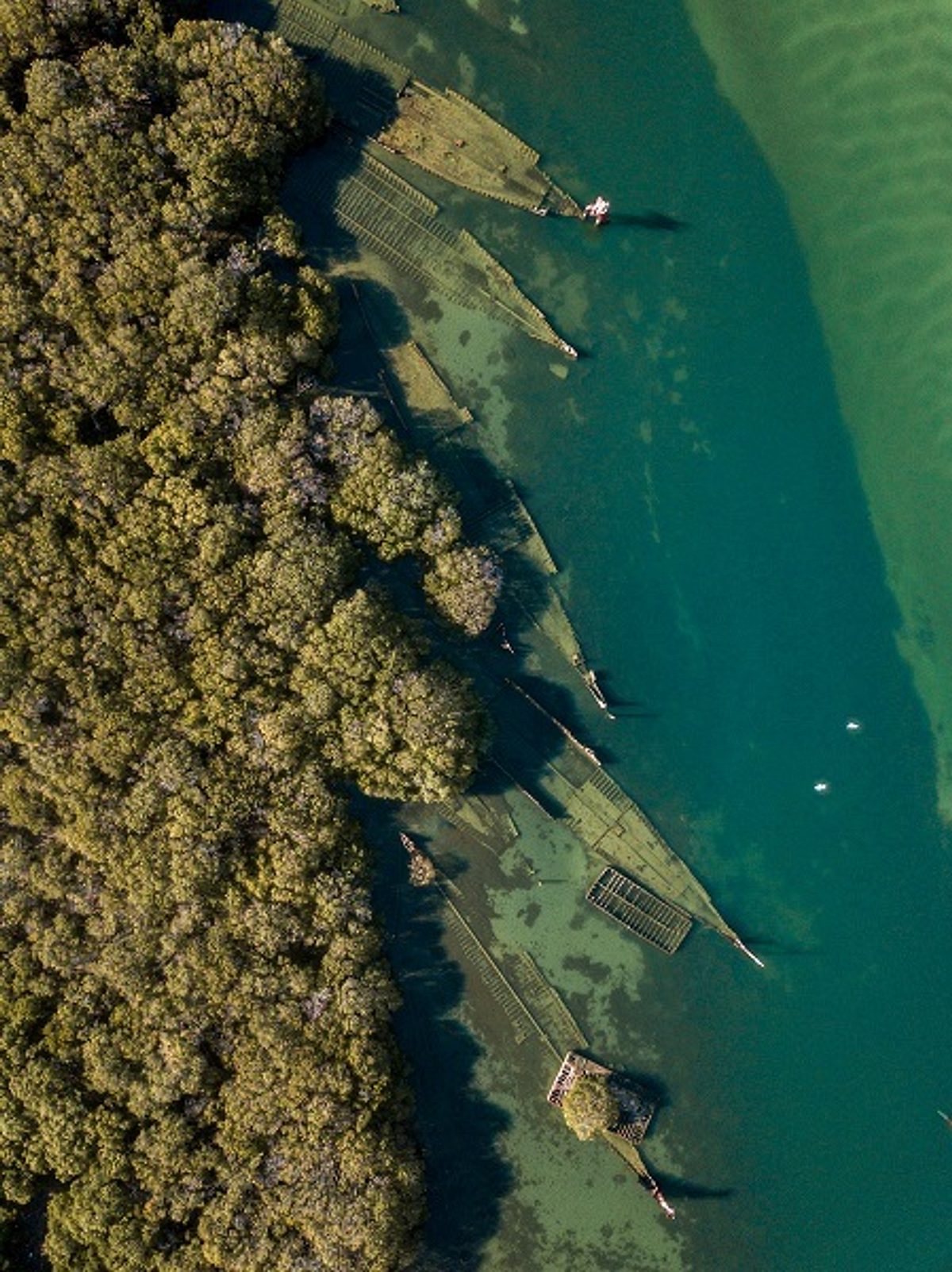 Garden Island Ships' Graveyard, Port Adelaide, Kaurna Country - photo by Jayson Castor
The abandoned wrecks of the Garden Island Ships' Graveyard are mainly concentrated along the North Arm inlet of the Port River. There are 25 vessels known to have been abandoned here between 1909 and 1945.
This graveyard is now a haven for marine creatures with the mangrove forest slowly consuming the remains of the ships.
It offers a chance to experience part of South Australia's early maritime history. Kayak tours allow you to paddle amongst the ships in the graveyard - and you might see a dolphin too.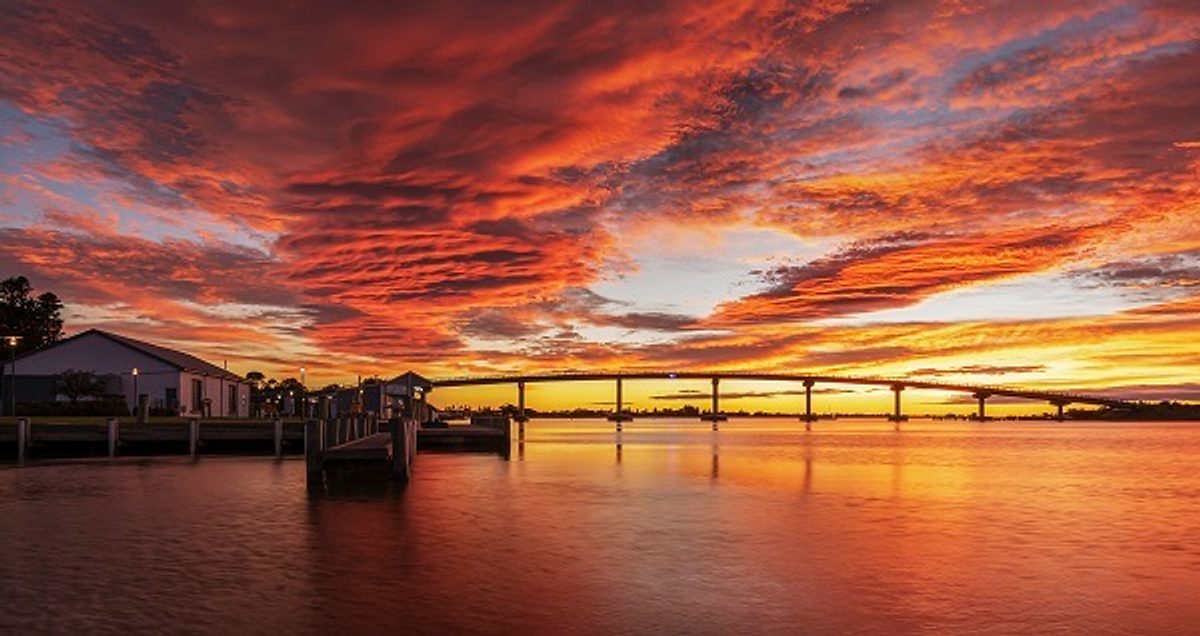 Goolwa wharf at sunrise, Ngarrindjeri Country - photo by Colin Haigh
Many a 19th century paddle steamer crew member would have seen a sunrise like this here.
Goolwa wharf was the centrepiece of one of Australia's principal river ports between the 1850s and the 1880s. It is the last port on the Murray River before it reaches the Southern Ocean.
Goolwa, Australia's first Cittaslow Town, is now a popular tourist destination that offers a steam-to steam experience with the PS Oscar W, a century old authentic paddle steamer and the Steam Ranger Cockle Train meeting at the wharf. Goolwa's old port precinct is deservedly listed as a State Heritage Area.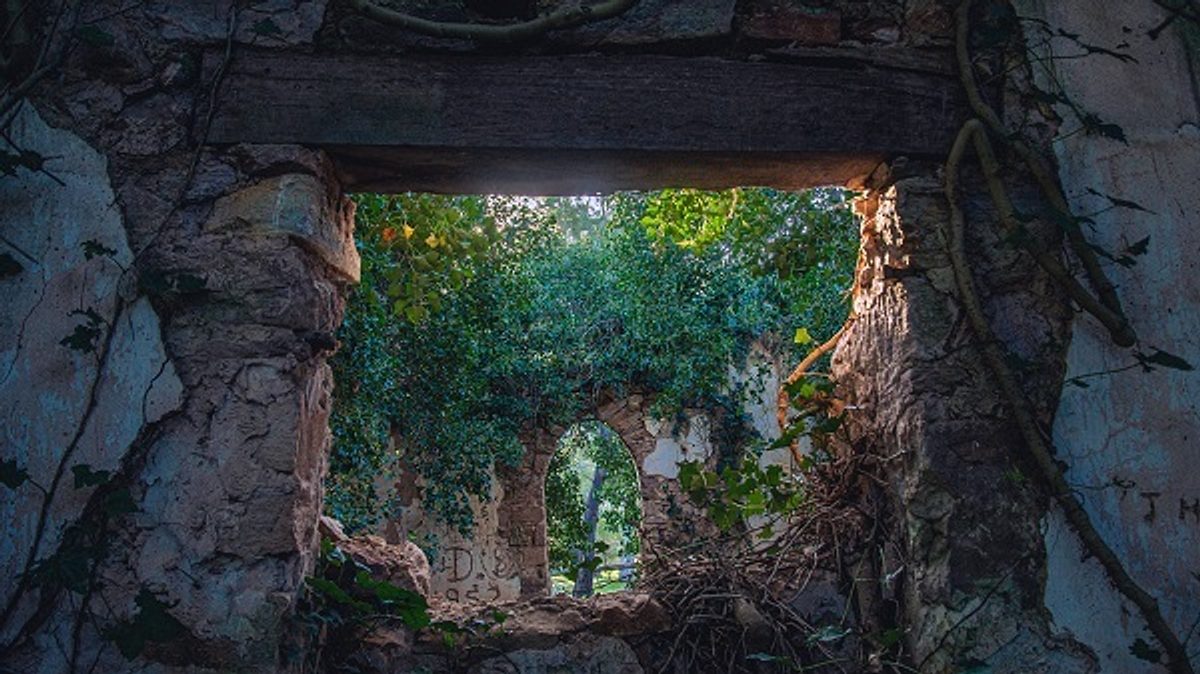 Inverbrackie Caledonian Church, Peramangk Country - photo by Joshua Corke-Gardner
The Inverbrackie Caledonian Church ruins are located in the Adelaide Hills.
The Church was opened in 1849 and operated a school with 24 pupils in 1851. It closed in 1878 because it had become too small. The congregation moved to the new Scots church nearby in Woodside.
The church formed part of the Scottish settlement of Inverbrackie and reflects the immigrants' commitment to faith and the importance of education.

Lake Fowler Salt Works, Narangga Country - photo by Adam Meyer
The Lake Fowler Salt Works was the most extensive on the Yorke Peninsula and is representative of large traditional salt recovery operations. During the 1950s, Lake Fowler alone produced 10,000 tonnes of salt annually. At that time the state produced around 80% of Australia's salt. Other lakes producing salt were Lake Marion, Snow Lake, Peesy Swamp and Salt Lagoon, all on the Yorke Peninsula.
This photo by Adam Meyer was taken with the use of a drone and comprises 11 separate images stitched together. The drone was operating at 120 metres (maximum allowed height) and so the final image spans several hundred metres of the old salt pans.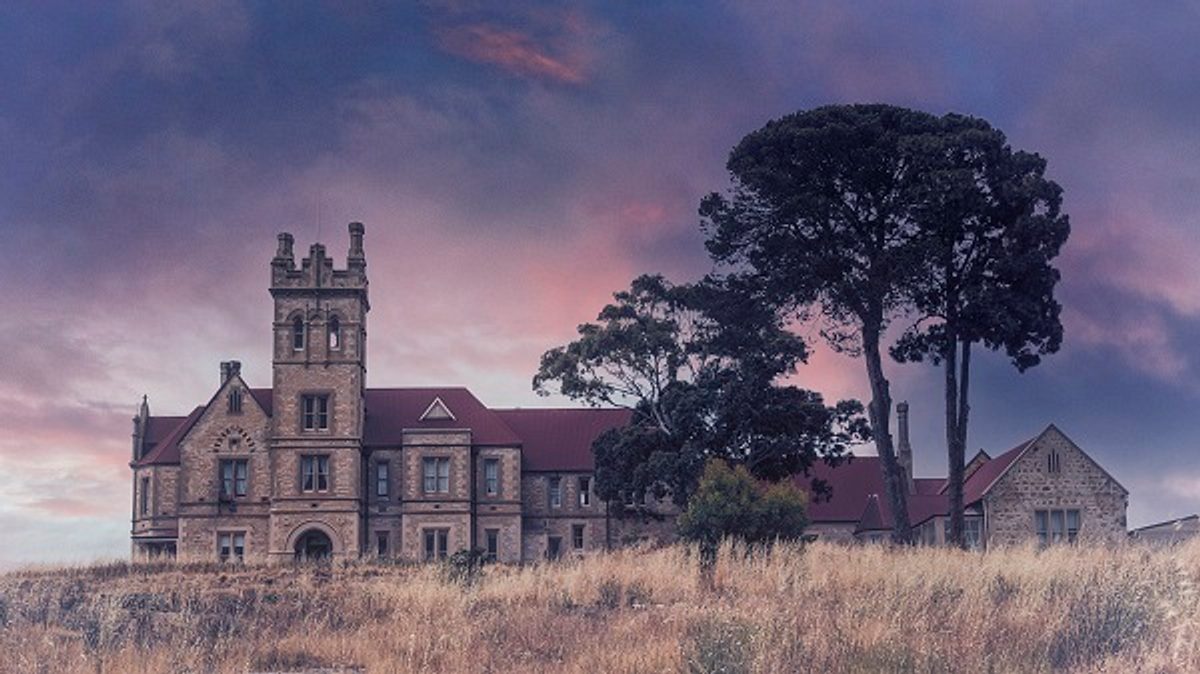 Mount Breckan, Victor Harbor, Ngarrindjeri Country - photo by Nicole Rix
Designed by prominent colonial architect William McMinn, Mount Breckan was built in 1880 for the Hon. Alexander Hay, who arrived in South Australia as a teenage Scot in 1839. From working on the wharves he went on to become a wealthy pastoralist, merchant and member of the South Australian Parliament. Forty years after he arrived he built Mount Breckan, which was described in 1898 as the "nearest approach to a Scottish Baronial castle in the colonies".
Mount Breckan was gutted by fire in 1909 and rebuilt to the designs of F W Dancker. It has since had a variety of uses including an air force training school, rehabilitation hospital and theological college. It is now a private residence.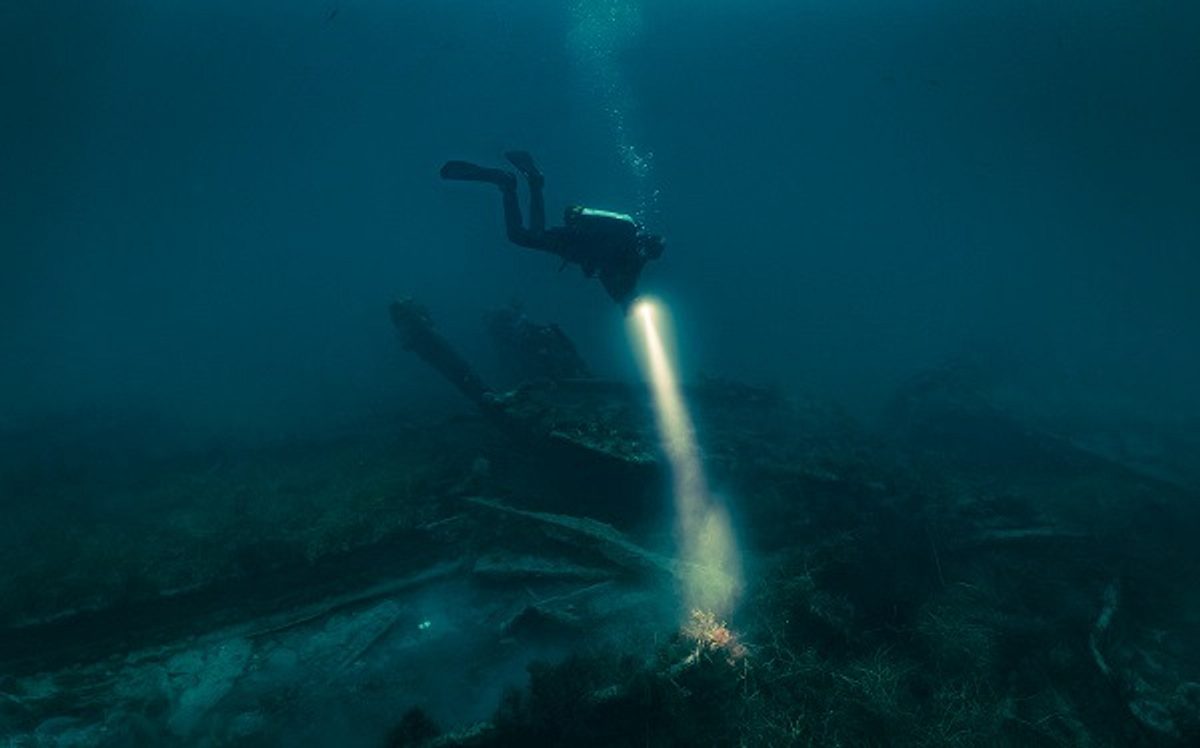 Scuba diving at the Norma shipwreck, Kaurna Country - photo by Jiayuan Liang
The Norma was a steel-hulled barque, built in 1893 in Glasgow, Scotland, but it soon met an abrupt and unfortunate fate near Outer Harbour.
At 2am on Sunday 21 April 1907, the Norma was lying at anchor off Sempahore loaded with 31,000 bags of wheat destined for the UK. The iron ship Ardencraig, 101 days out from London, accidentally rammed into the Norma amidship and ripped a gaping hole in its side. The Norma sank almost immediately.
Today the Norma's remains form an artificial reef on a sandy bottom in about 15 metres of water. The site is protected under the Historic Shipwrecks Act 1981. This photo was taken on an Adelaide University Scuba Diving Club expedition.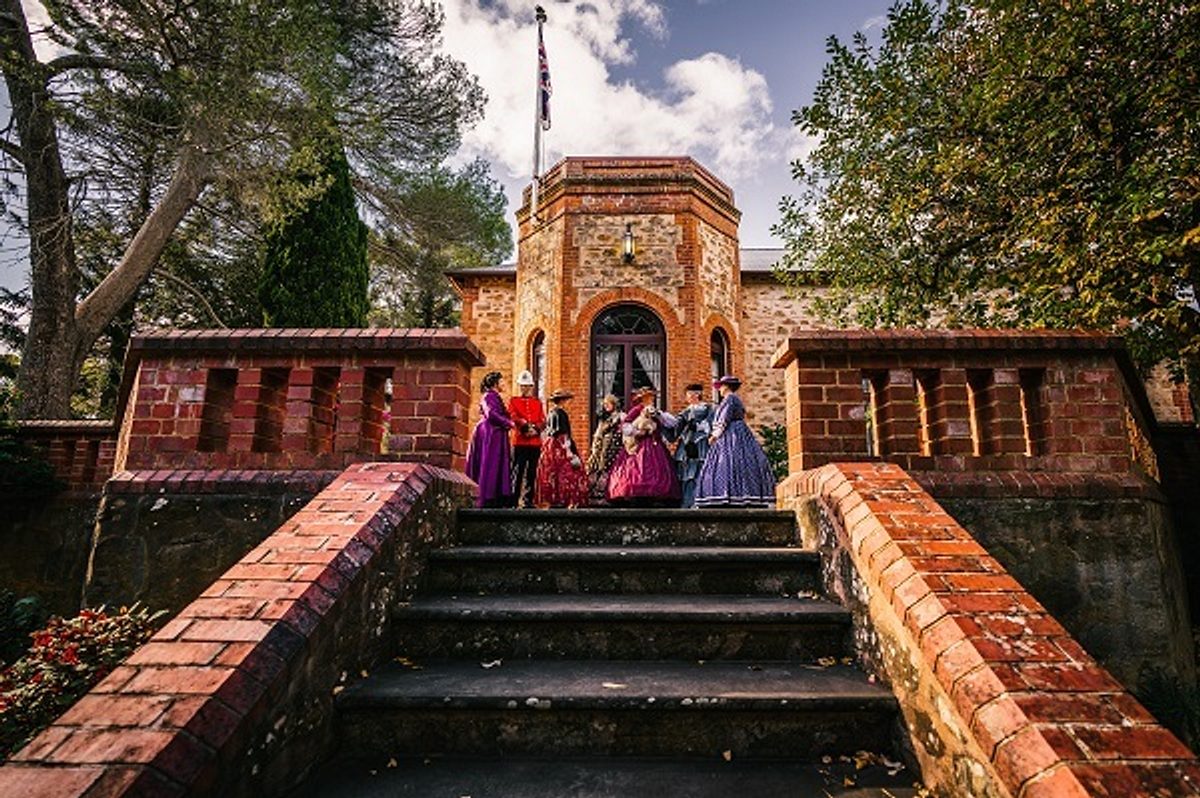 Victoriana Society visits Old Government House, Belair National Park, Kaurna Country - photo by Jiayuan Liang
Old Government House was built in 1859 as the Governor's summer residence. It was used during the terms of two Governors. The house, complete with indoor swimming pool, was designed by Colonial Architect, E A Hamilton. It was superseded by the completion of Marble Hill in 1880.
Today you can visit it, amidst the picturesque Belair National Park, on the 1st and 3rd Sundays of each month. Thanks to the Friends of Old Government House there are also group guided tours by appointment.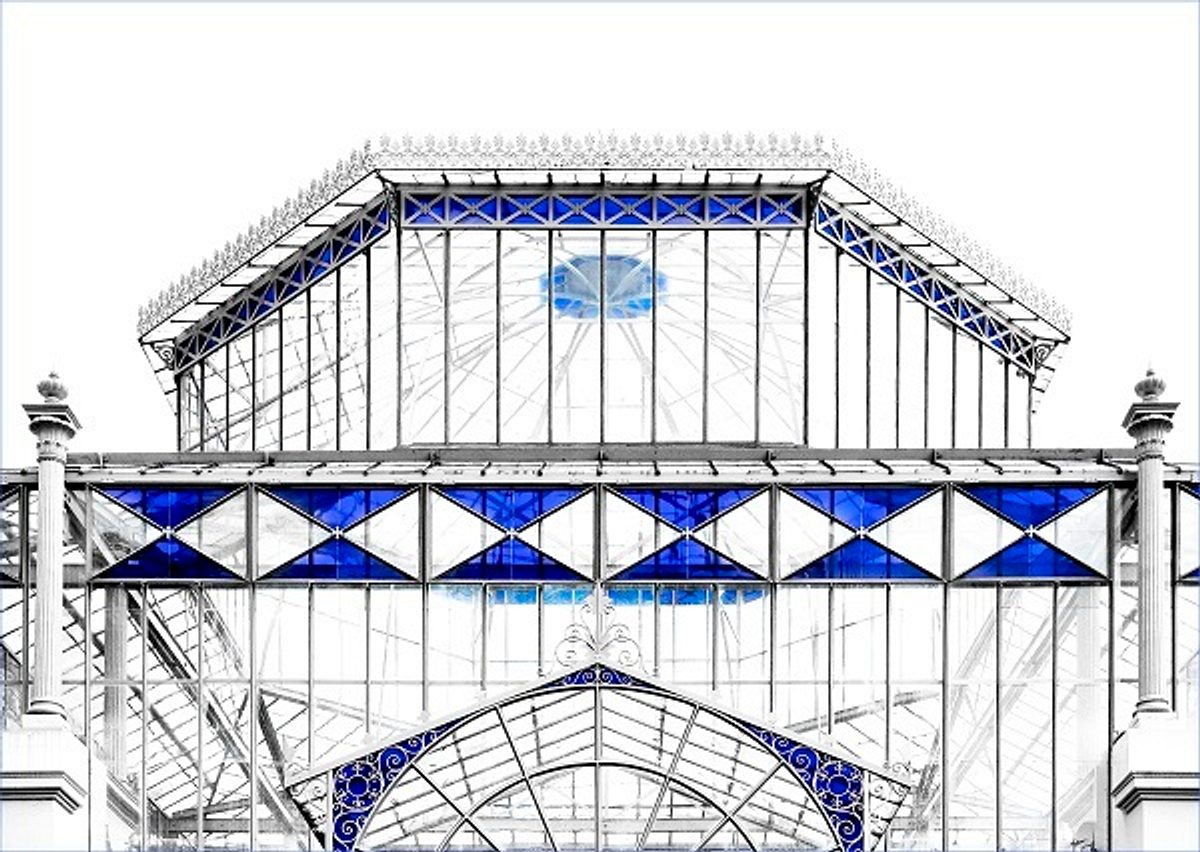 Palm House, Adelaide Botanic Garden, Kaurna Country - photo by Colin Haigh
The simple and elegant Adelaide Botanic Garden Palm House is a rare example of the larger iron and glass botanical houses of the mid-late 19th Century, made possible by the technological developments of the Industrial Revolution. Now thought to be the only one of its kind in the world, it was designed by German architect Gustav Runge and imported from Bremen in 1875.
Colin Haigh took this photo on a wet and cloudy morning in February 2021 during a break in the showers. Colin overexposed the photo to make the sky appear nearly white and highlight the framework of the Palm House.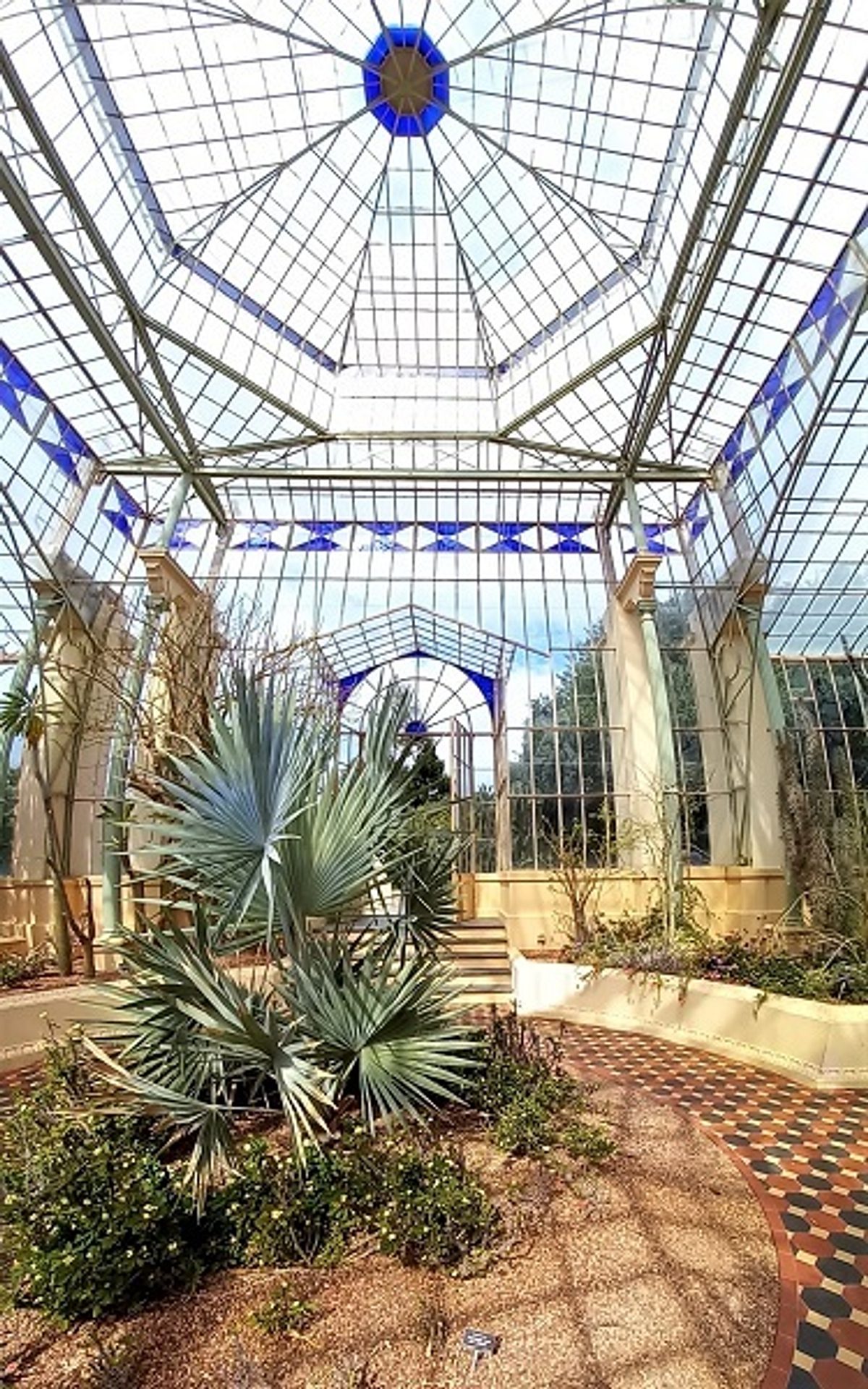 Palm House, Adelaide Botanic Garden, Kaurna Country - photo by Kaylee Clancy
The Palm House is an exquisite, painstakingly restored Victorian era glasshouse imported from Bremen, Germany in 1875. This photographer's favourite enjoyed a full restoration in South Australia's Jubilee 150 year, 1986, and further renovations were completed in 2019.
The Palm House now features a wonderful collection of plants from the island of Madagascar. The plants require warm and dry growing conditions, which also aid in the conservation of the building.
Many of the plants featured in the Palm House are at risk, or endangered, in their natural habitat.
Kaylee Clancy entered this photo in the youth category.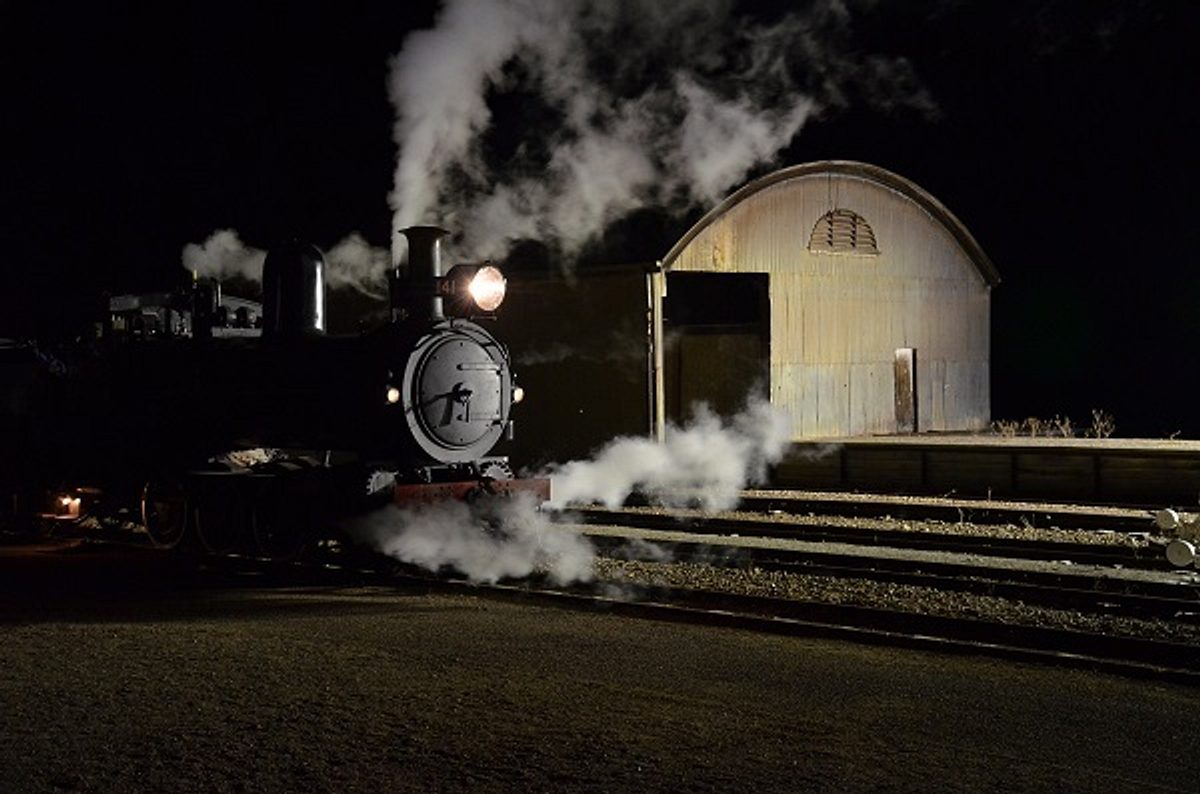 Rail fan weekend at Quorn Railway Station Goods Shed, Nukunu Country - photo by Jeremy Browne
Quorn Railway Station is a prominent heritage feature in Quorn, a Flinders Ranges town 40kms from Port Augusta and around 350kms from Adelaide. During World War II, Quorn was a hive of troop activity preparing for a possible Japanese invasion, following the bombing of Darwin in 1942.
In 2019, Jeremy Browne, the photographer, organised a rail fan weekend to enable fellow enthusiasts from around Australia, and some from England, to see the newly restored 1892 YX 141 locomotive pictured. It now serves on one of our great heritage tourism attractions, the volunteer-powered Pichi Richi Railway.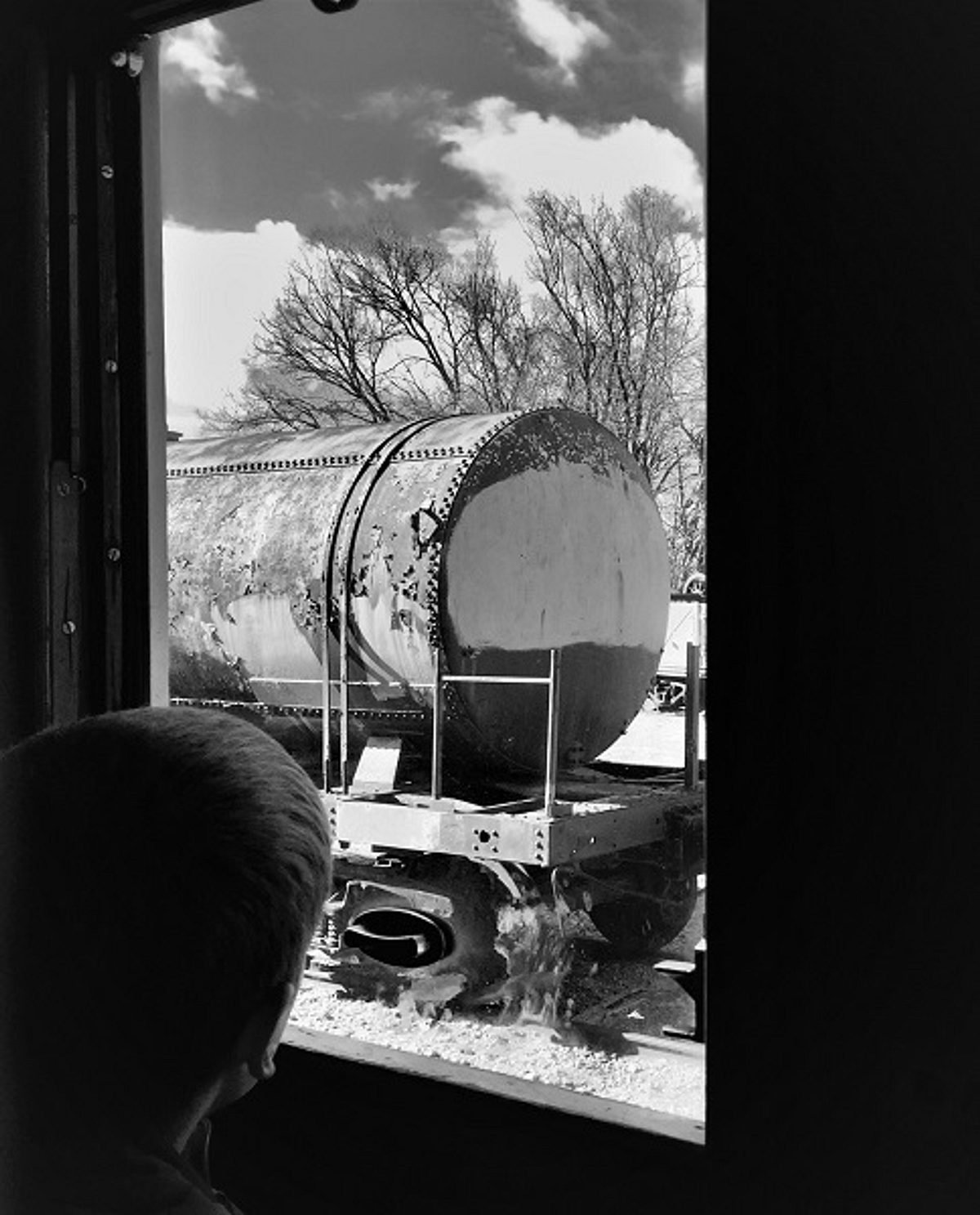 Strathalbyn railway station complex, Ngarrindjeri Country - photo by Kaylee Clancy
The Strathalbyn Station complex was constructed in 1883 as part of the Victor Harbor steam railway system. The Adelaide to Strathalbyn section was operated from 1884 when the line from Mount Barker Junction to Strathalbyn was completed. A horse tram had operated between Strathalbyn and Goolwa since 1869. The steam train service all the way to the port of Victor Harbor operated soon after 1884.
Kaylee Clancy, the photographer, took this photo while travelling on the Southern Encounter Steam Ranger to celebrate her dad's birthday. The photo shows her little brother looking out the window at the Strathalbyn Railway Station complex.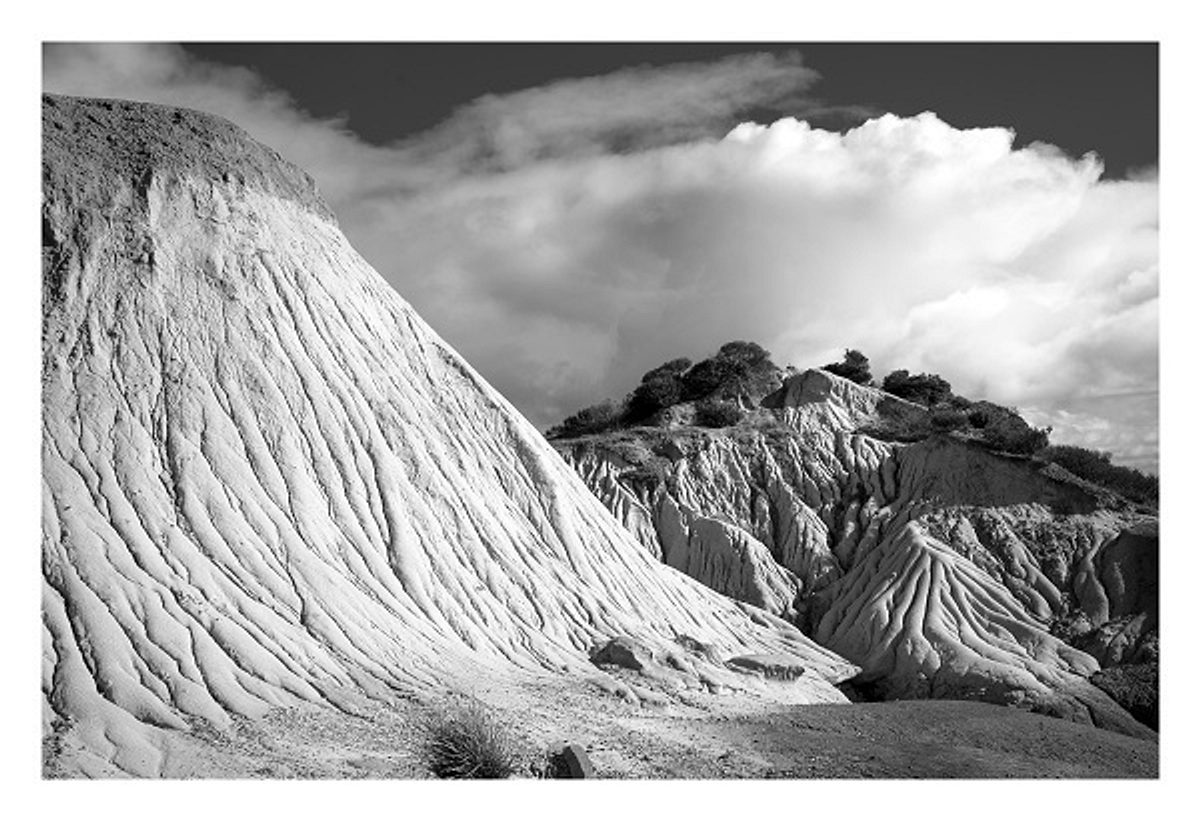 Sugarloaf, Hallett Cove Conservation Park, Kaurna Country - photo by Tony Knight
The Sugarloaf is an iconic geological marvel within the Hallett Cove Conservation Park. The base layers are sediments in a glacial lake which provide outstanding evidence of glaciation of southern Australia during the late Palaeozoic era (280 million years old). It has world-wide significance.
Nearby, the smoothed and striated cliff top glacial pavements, discovered by Professor Ralph Tate in 1877, are considered to be amongst the best in the world.
Inland from the glacial pavements is evidence of a vast Aboriginal camping ground. This provides important evidence of the first occupants of the Adelaide region, who may have arrived as early as 40,000 years ago.
Seasons at Watson's Gap railway bridge, Port Elliot, Ngarrindjeri Country - photo by Melissa Bean
Watson's Gap railway bridge was built in 1907. It is an unusual concrete structure with a parabolic arch, believed to be the first of its kind in Australia.
It replaced a timber bridge that was built in 1864 as the Goolwa to Port Elliot railway line was extended to the new port at Victor Harbor. The timber version could not sustain the weight of new R.RX and N class locomotives that were introduced in 1905-06. The bridge is an engineering curiosity as it is considered an example of extremely uneconomical use of concrete and iron in its construction!