Torrens Island Quarantine Station
Quarantine - what does the word mean to you?
Going back in time, those arriving by boat at remote Torrens Island just beyond Port Adelaide were about to enter an entirely different world. This is where South Australia first learned to contain and manage epidemics – today what remains are historic buildings providing a special insight into our colonial past and continuing challenges.
Opened in the 1870s – to manage both human and animal quarantine - the site closed in the 1980s, and its abandoned buildings today provide a time capsule full of stories.
Here are just a few...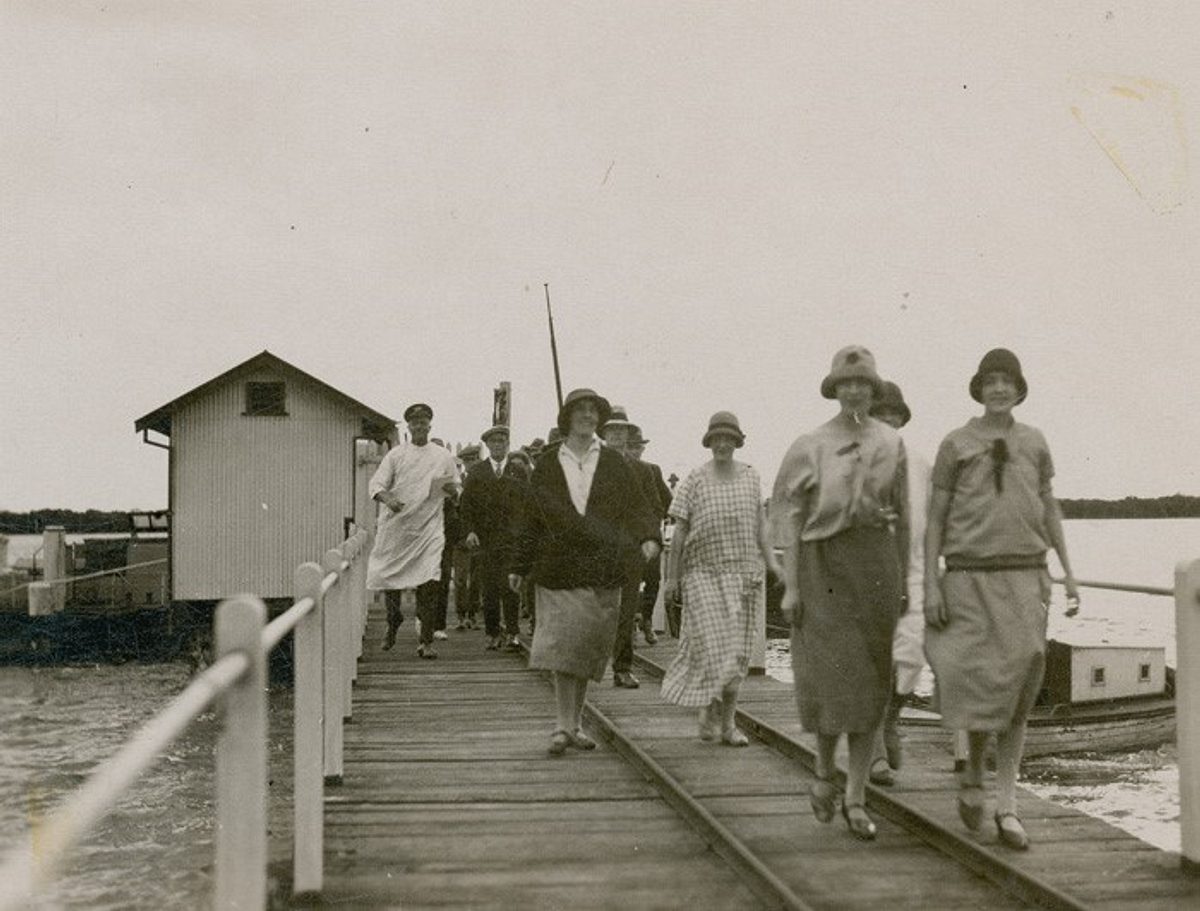 'Follow me…'

Constructed in 1879, the historic jetty was the only way stores, fuel, and building materials could reach the facility. The Jetty remained the only access point to Torrens Island until 1962 when a causeway from the mainland was built.
Historic 1879 Jetty - please note this structure is unsafe and is closed to the public
'Wait here…'
Opened in 1915, the Waiting Room was used by all contacts held in quarantine, who waited there until their clothing had been sterilised and then moved into the Bathing Block. This was where new arrivals were introduced to the quarantine process. Today it houses a display on the history of the site and quarantine. Book your visit today!
The site covers a large area and also contains a Laundry Block, Disinfectant Block (including a steam autoclave used to sterilise passengers luggage and bed linen), Boiler Room, workers' accommodation, the former Doctor's surgery, an 1878 Timber Cottage (used as accommodation for families and workers) – plus a Mortuary.
This would have only been used on a small number of occasions - as some of the 16 persons listed as buried at the Cemetery died elsewhere. Burials included those dying from smallpox, leprosy, Spanish Influenza and four Adelaide residents who died from the plague in 1900.
Animal Quarantine
Opened in 1879 for handling imported sheep from England and many types of livestock followed, with stables and pens relocated to a larger area adjacent to human quarantine. In 1986, horse exercising facilities were added to the quarantine stables when Adelaide hosted the Sixth World Three Day Event Championship.
Pet dogs and cats of those emigrating to South Australia were also accommodated at the station. Anxious owners would call at all hours of the day and night to check on them – Book a visit to hear many of the amusing stories.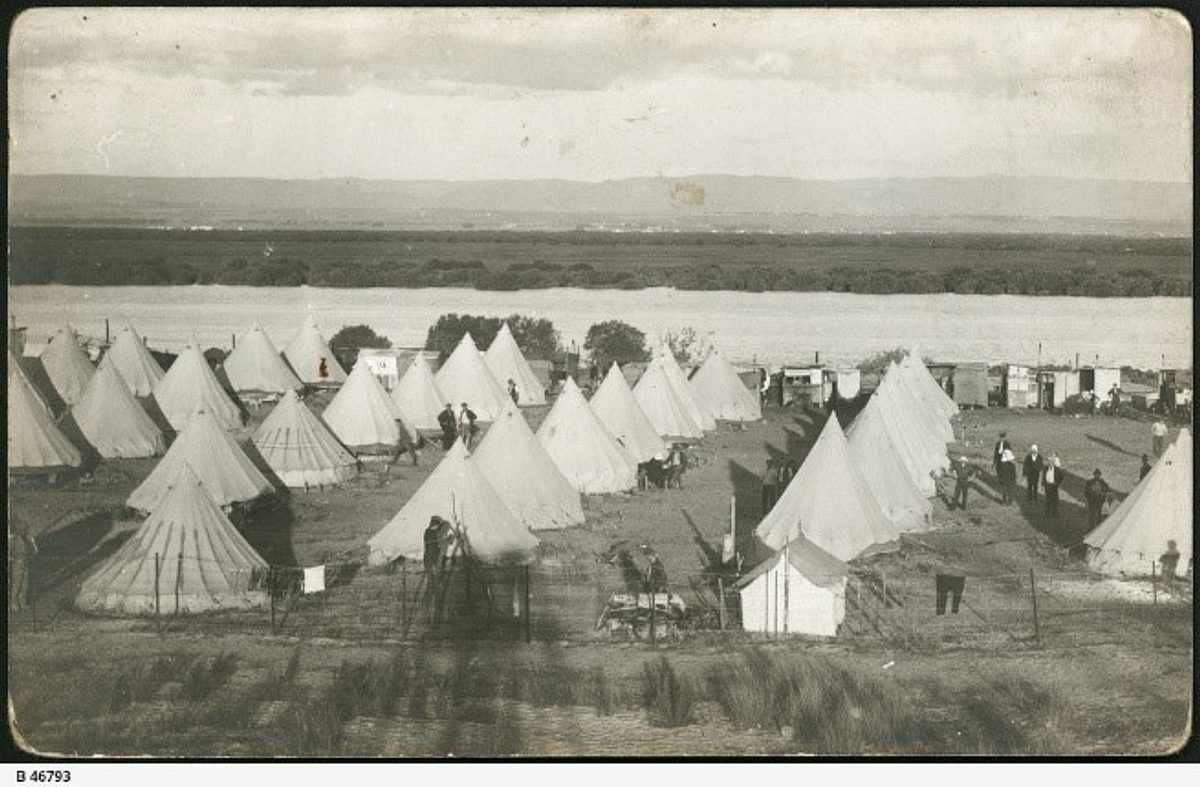 Tales from Internment Camp

Set up during World War I for German and Austrian emigrants and detainees were far less amusing. Conditions there were so harsh that formal complaints and threats of reprisals resulted in the tented camp being closed after one year. The site also accommodated the Australian Army during wartime and photos of the period show a range of activities.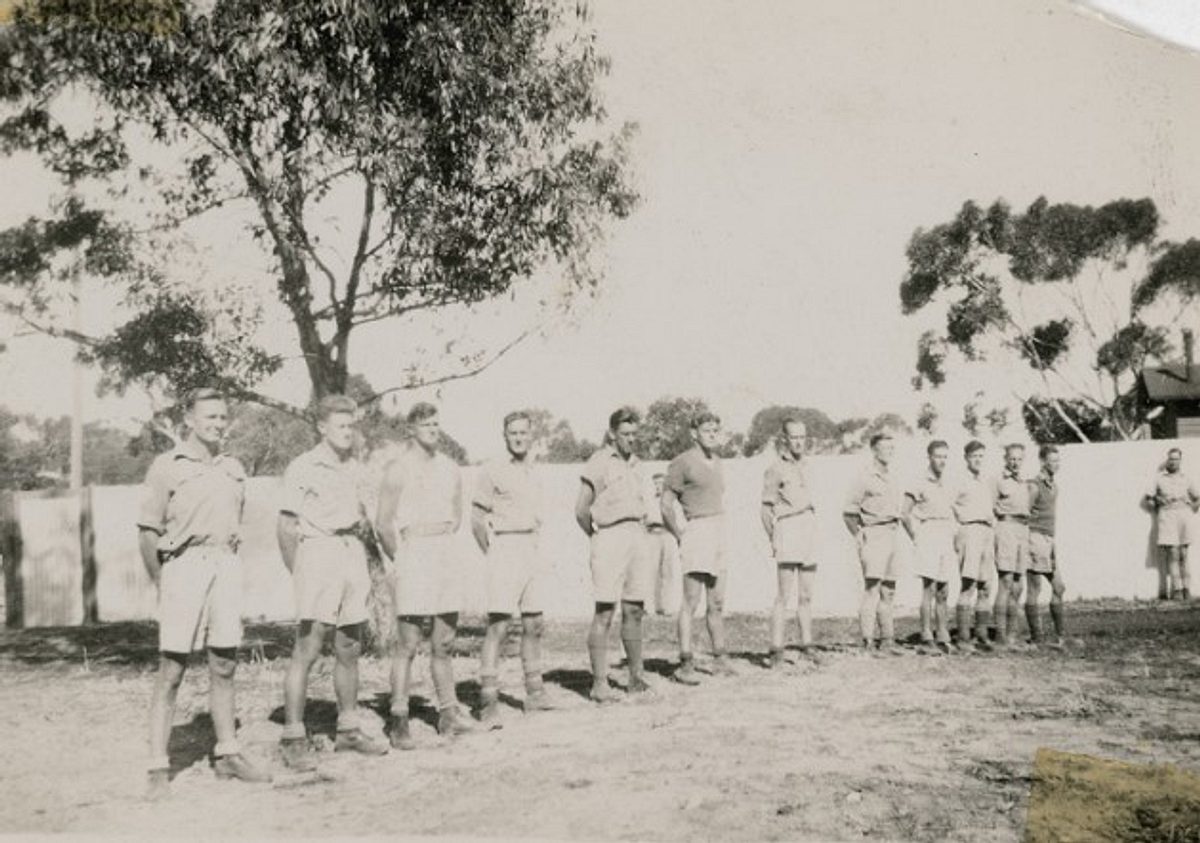 Visit

Much has happened at the quarantine station and plans are underway to make these buildings and stories more accessible.
The South Australian Maritime Museum runs tours of the former quarantine station. Visit the website and book a tour.
Read more about the history of the quarantine station on the South Australian Medical Heritage Society webpage.
Panoramic images with thanks to Tony Redhead Photography
Watch
See the Sunrise team visit Torrens Island Quarantine Station (June 2021).