South Australian Government engagement in COP27
South Australia at COP27
For nearly three decades, the United Nations (UN) has hosted global climate summits – called COPs – which stands for 'Conference of the Parties' to the UN Framework Convention on Climate Change.
The 27th COP (COP27) is being held in Sharm El-Sheikh, Egypt from 6 to 18 November 2022.
World leaders, government representatives, businesses and citizens attend COP27, which aims to mobilise action on urgently reducing greenhouse gas emissions and adapting to the effects of climate change.
The Hon Susan Close MP, Deputy Premier and Minister for Climate, Environment and Water, is attending COP27 to represent South Australia.
Dr Close will participate in a series of meetings and events to showcase South Australia's climate change leadership and learn about best practice climate change solutions being delivered around the world
The COP27 program includes these themes:

Updates from COP27
This page will be updated regularly throughout COP27. Keep an eye out for interesting news and events.
News
South Australia's Achievements
A short video has been developed to share South Australia's achievements and where the state is heading next – Watch it now:

Update Climate Change Projections
The state government has updated the state's climate projections information and mapping products to help individuals and organisations to assess climate change impacts and risks – Find out more.
Launch of South Australia's Carbon Farming Roadmap

The Department of Primary Industries and Regions SA and the Department for Environment and Water have jointly developed the Carbon Farming Roadmap for South Australia. The Roadmap will guide government and the private sector in South Australia to better understand carbon farming, address risks and challenges, develop knowledge and skills, and take advantage of the opportunities provided by carbon farming – Find out more.
South Australian climate tech startups to pitch their innovations at COP27
The founders of two South Australian climate tech companies will join Deputy Premier Susan Close in Egypt this week for the UN climate conference - COP27. Val.Ai and Project Green Group are attending COP27 as part of the South Australian Government's participation in the CivTech Alliance's Global Scale-Up Program.
The organisations will use this opportunity to pitch their innovations to a global audience of potential investors, collaborators and customers – Find out more.


Events
Net Zero Futures Policy Forum signing ceremony (15 November)
Deputy Premier Close and the Hon Mairi McAllen MSP, Scottish Minister for Environment, Biodiversity and Land Reform, along with other members, have signed the Net Zero Futures Policy Forum joining agreement. The Forum is an international collaboration of subnational jurisdictions working together on practical policy solutions. Find out more.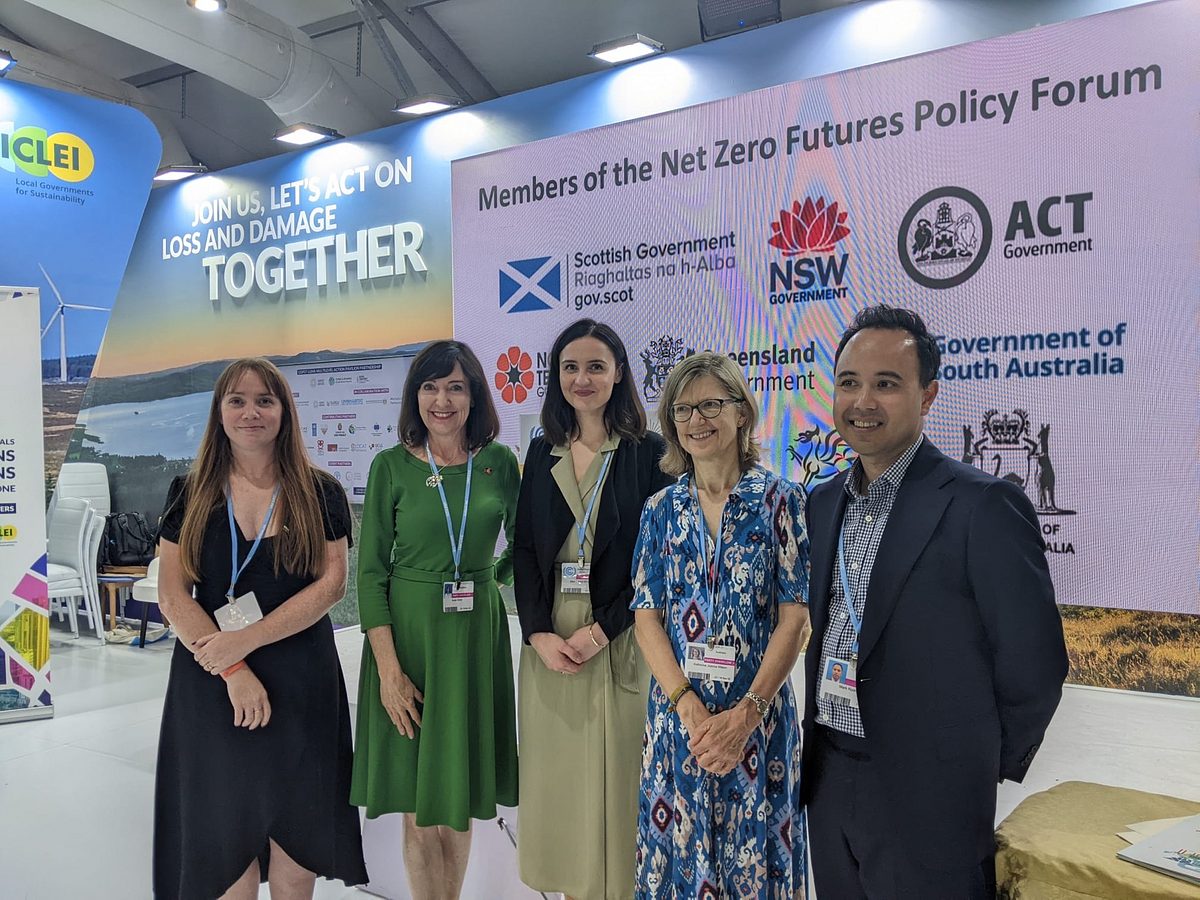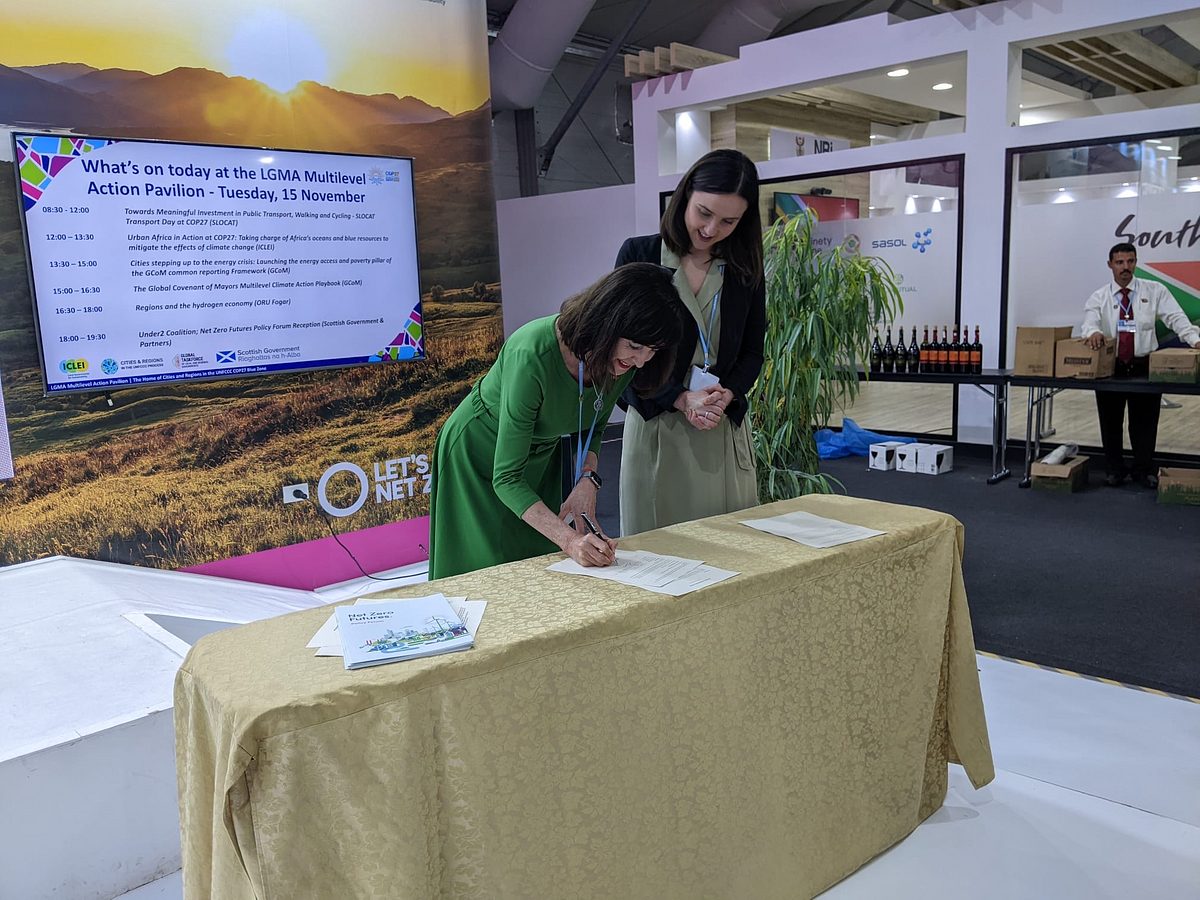 Towards 100% Renewable Energy (14 November)
Deputy Premier Close joined the Hon Chris Bowen MP, Australian Minister for Climate Change and Energy, to talk about Australia's transition to 100% renewable energy and South Australia's leadership in this space. Darren Miller, CEO of the Australian Renewable Energy Agency will also participate in the discussion.
The event was moderated by Anna Freeman, Policy Director at the Clean Energy Council. Find out more.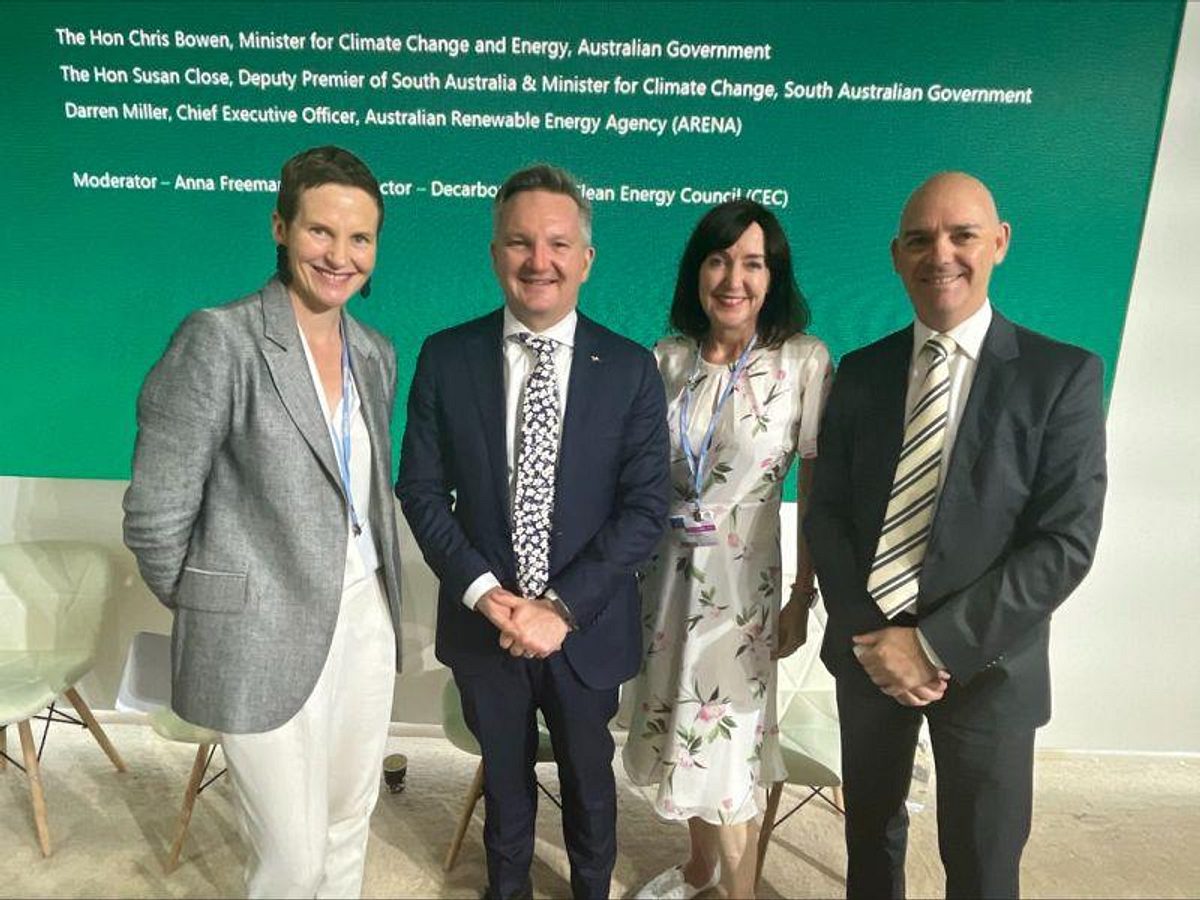 Green Hydrogen – Opportunities and Challenges (14 November)
South Australia and the Scottish Government hosted this event to showcase each jurisdiction's ambitions for green hydrogen. The event was delivered by the Net Zero Futures Policy Forum. Deputy Premier Close was joined on a panel by:
Hon Benoit Charette - Minister of Environment, the Fight against Climate Change, Wildlife and Parks, Quebec
Kersti Berge - Director of Energy and Climate Change, Scottish Government
Michael Theben - Director General of "Climate Protection and State Planning", Ministry of Economic Affairs, Innovation, Digitization and Energy, North-Rhine Westphalia
The event was moderated by Kane Thornton, CEO of the Clean Energy Council. Find out more.