Delivering external sand to West Beach
Sand from land-based quarries is being delivered to replenish West Beach.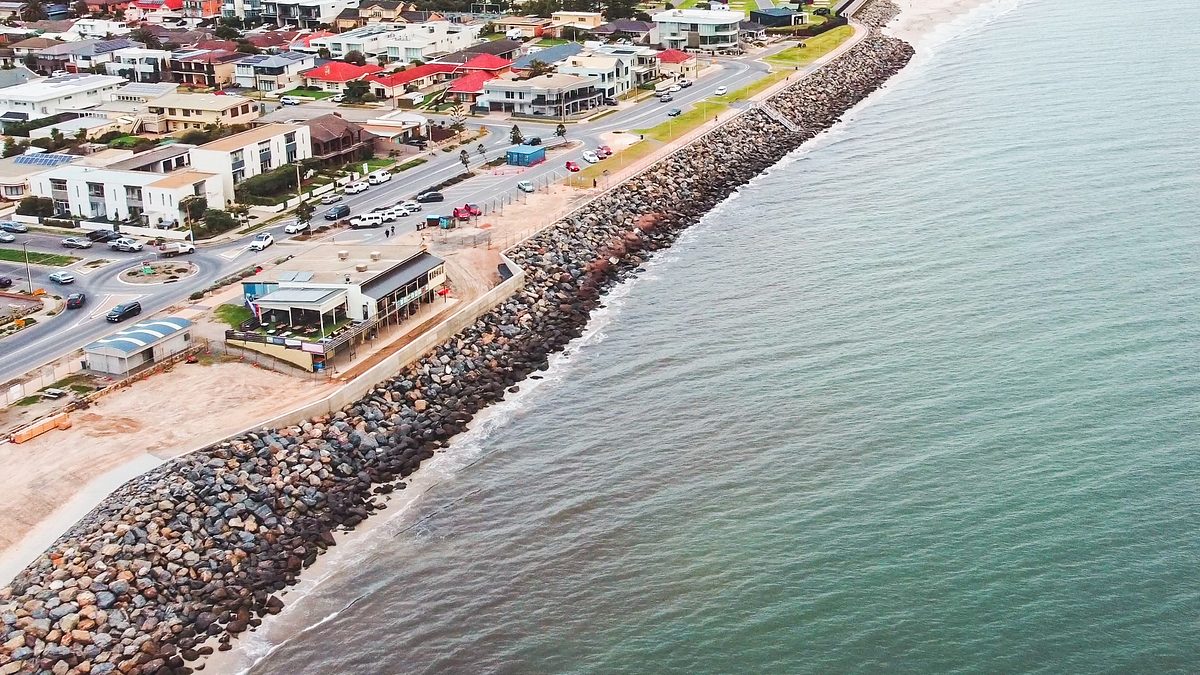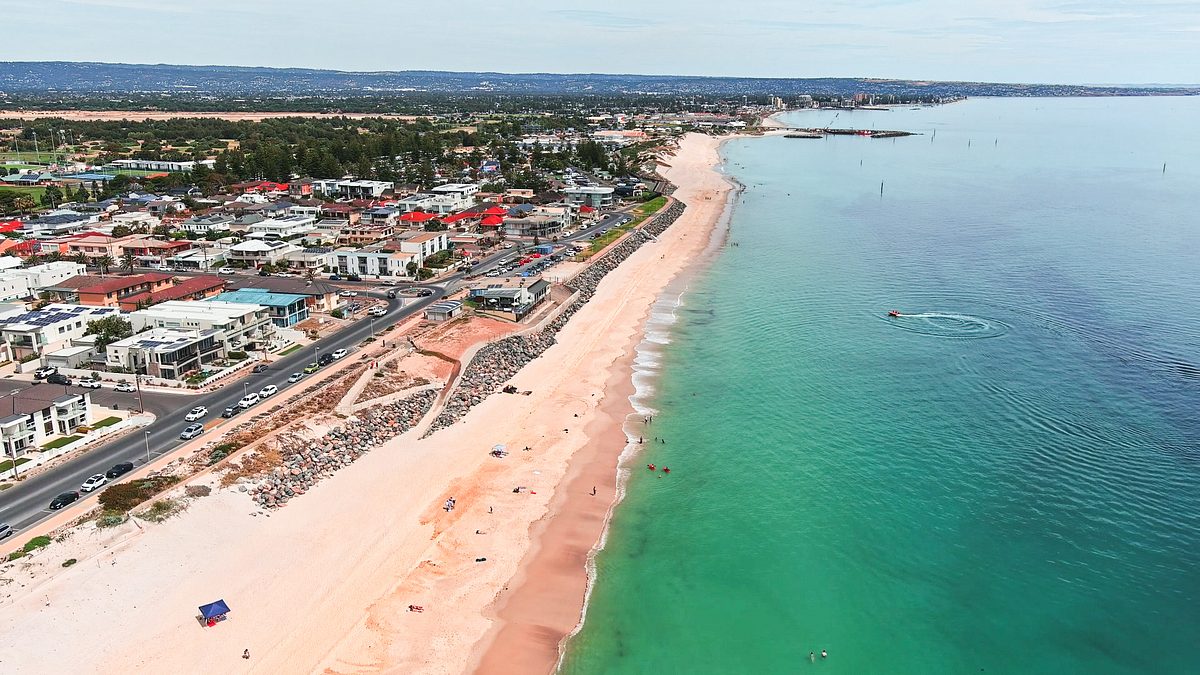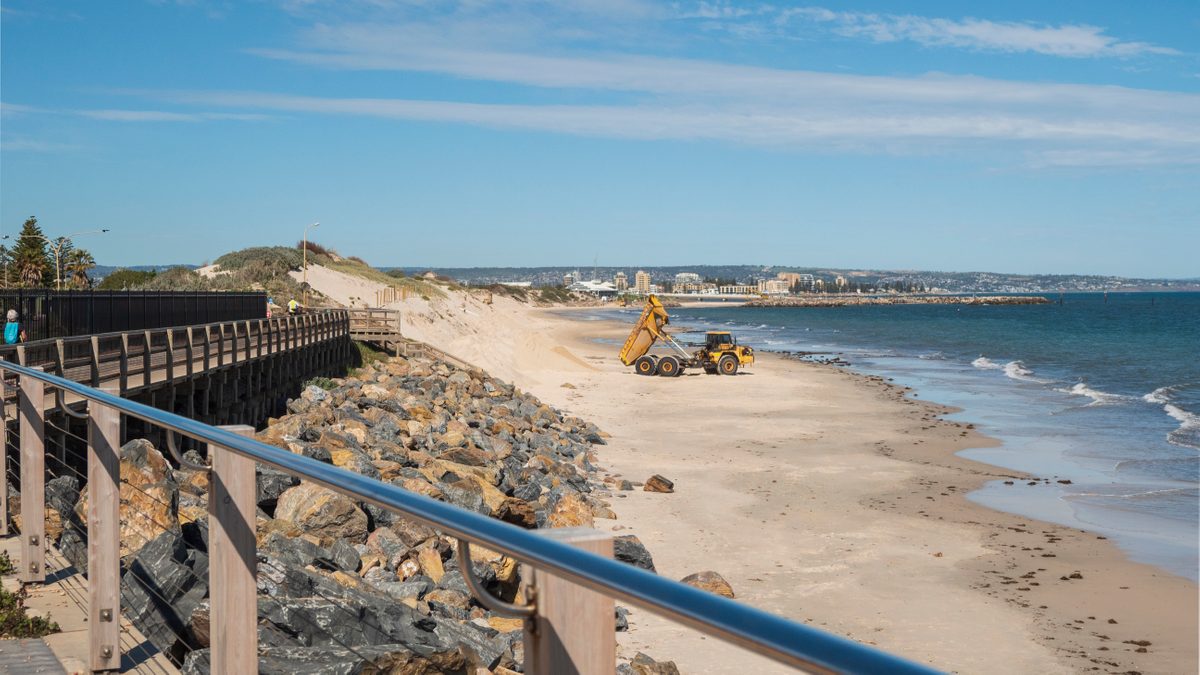 Quarry sand delivery commenced to West Beach in August 2021
Delivery of quarry sand to West Beach from land-based quarries commenced in August 2021.

Approximately 200,000 cubic metres of sand was delivered to West Beach between August 2021 and May 2022.
An additional 50,000 cubic metres of sand was delivered to West Beach between July 2022 and September 2022.
An additional 50,000 cubic metres of sand was delivered to West Beach between April and July 2023.
An additional 50,000 cubic metres of sand was delivered to West Beach between August and November 2023.
Delivery recommences in Autumn 2024.
Progress on external sand delivery at December 2021
Delivering external sand to West Beach
Above: August 2021 - the start of quarry sand delivery to West Beach Parks dunes

West Beach timelapse and drone October 2021
Drone footage of West Beach to Semaphore December 2022
Sand from outside of Adelaide's metropolitan beach system – or 'external sand' is needed because there is a limited amount of sand in Adelaide's beach system. This is because sand has been 'locked up' by building on top of the natural dune systems.
Adding sand to Adelaide's beach system is needed to raise the beach levels and boost sand dune buffers at West Beach and Henley Beach South. It will also help to address the impacts of rising sea levels.
The last large importation of sand into Adelaide's beach system was in the 1990s when approximately 1.2 million cubic metres of sand from Port Stanvac was supplied to Brighton beach.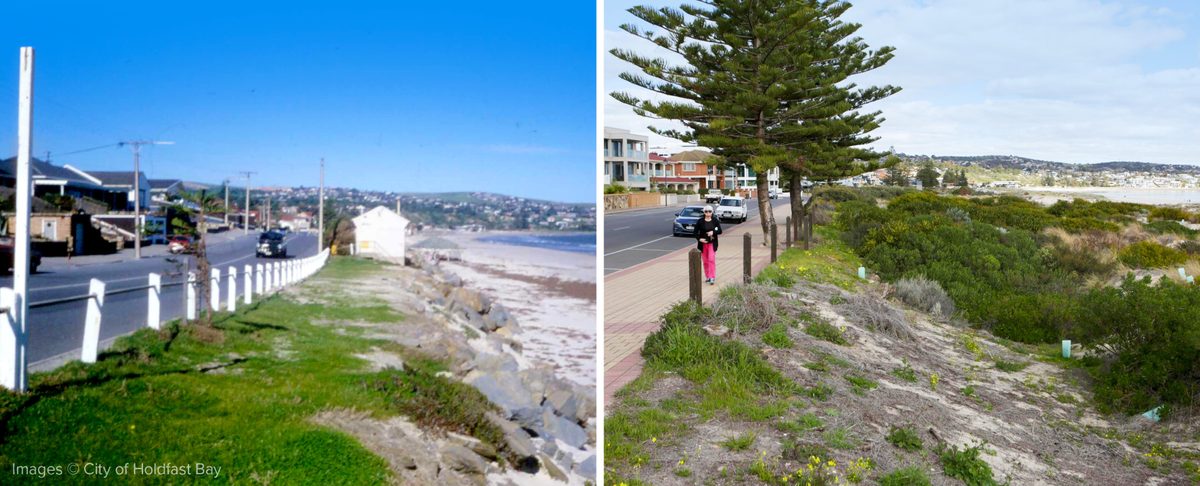 Image: Shoreham Road, South Brighton in 1985 and 2018. More than 1 million cubic metres of sand was imported in the late 1990s to create dunes, and now with the help of the sand recycling pipeline and dedicated dune care volunteers, these beaches are maintained and looking beautiful year round.
Doesn't sand just wash away when beaches are replenished?
The West Beach area has been eroding since the 1960s and has received many hundreds of thousands of cubic metres of sand to manage the area over the years.
When beaches are replenished with sand it is normal for some of it to be washed away during the next storm. If the replenishment sand wasn't there, then the beach would be even more eroded and exposed.
Much of the sand that is washed offshore during storms is moved back onshore during calmer periods, so it is not wasted. This sand will also help maintain beaches as it drifts naturally to the north.
Adding sand to the Adelaide beach system benefits more than just West Beach as the sand will naturally drift north to beaches at Henley Beach, Grange, Tennyson, West Lakes Shore, Semaphore and Largs Bay. It also means that there is more sand in the system moving that can be recycled from north to south.

No, the sand from quarries and from offshore sources needs to have certain characteristics to do the job of beach and dune stabilisation.
Coarser sands (larger grain sizes) are better because they are heavier and are less likely to be moved along the coast by wind and waves.
The sand also needs to have a low percentage of silt and clay particles so that plumes aren't caused after the sand is placed on the beach.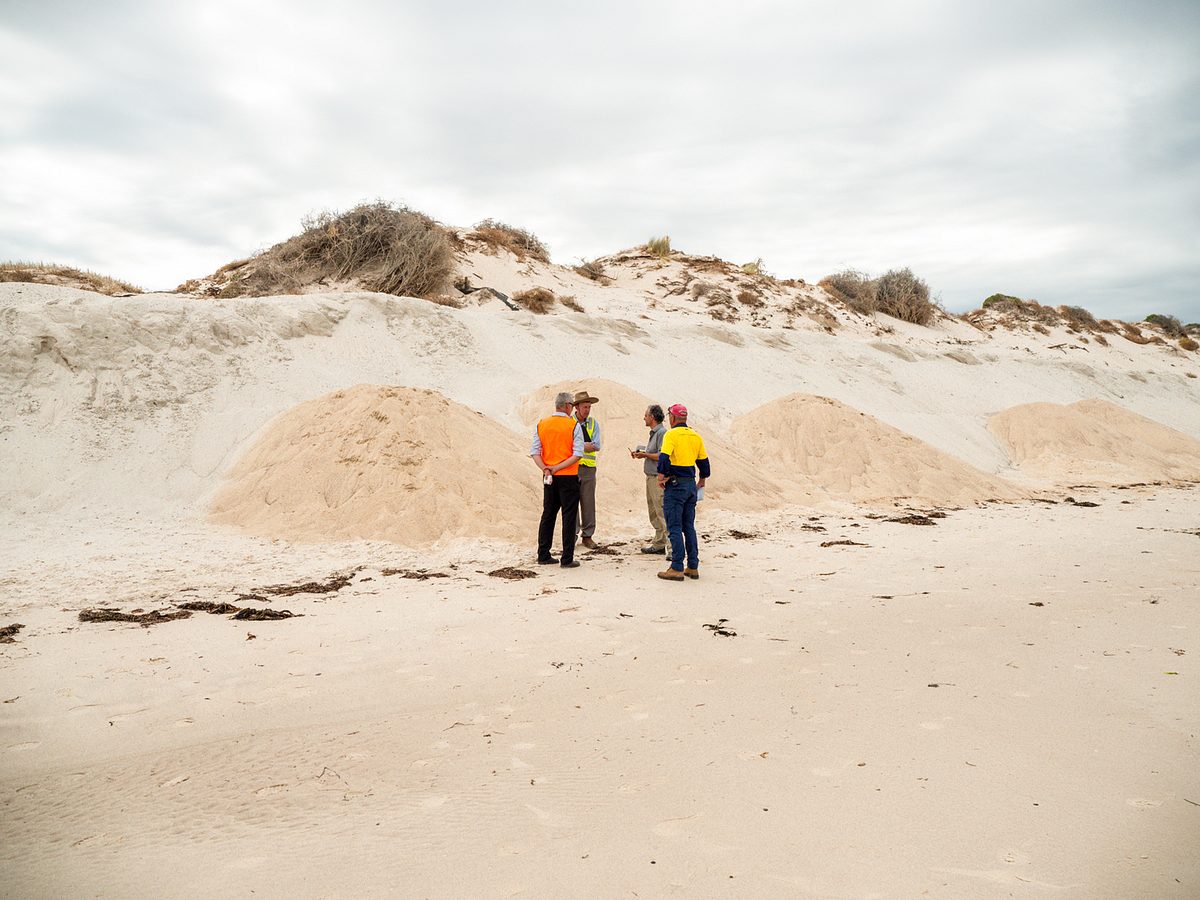 Successful quarry sand trials have been undertaken at West Beach
How do you know that quarry sand is suitable for beach replenishment?
A successful trial was conducted at West Beach which demonstrated that commercial quarries are a viable source of high quality external sand with low environmental risks.
Quarry sand is readily available and does not have the potential environmental risks associated with dredging sand from offshore sources.
Quarry sand trials at West Beach
Sand is a finite resource and there is a limited amount of sand in Adelaide's beach system.
Historically the Port Stanvac offshore deposits have been used to replenish Adelaide's beaches. But detailed investigations in 2020 have found that the remaining sand at Port Stanvac isn't suitable for beach replenishment. It's too fine, and the silt and clay content is too high. The risk of a plume occurring during dredging is also too high. View the findings and reports

A potential sand source at Section Bank (to the north of Outer Harbor) is not viable at this time due to the current ban on take of bivalves from the Port River, due to the Pacific Oyster Mortality Syndrome (POMS) virus.
What is being done to stabilise and revegetate the dunes?
Dune restoration and stabilisation is an important part of sand management.
A program of works is underway to stabilise and revegetate coastal areas at West Beach. Learn more