Celebrating our climate champions at the SA Climate Change Leaders Awards
A University of Adelaide PhD candidate doing critical research into the effects of climate change on sheep production is the overall winner of the Premier's Climate Change Council 2022 SA Climate Leaders Awards.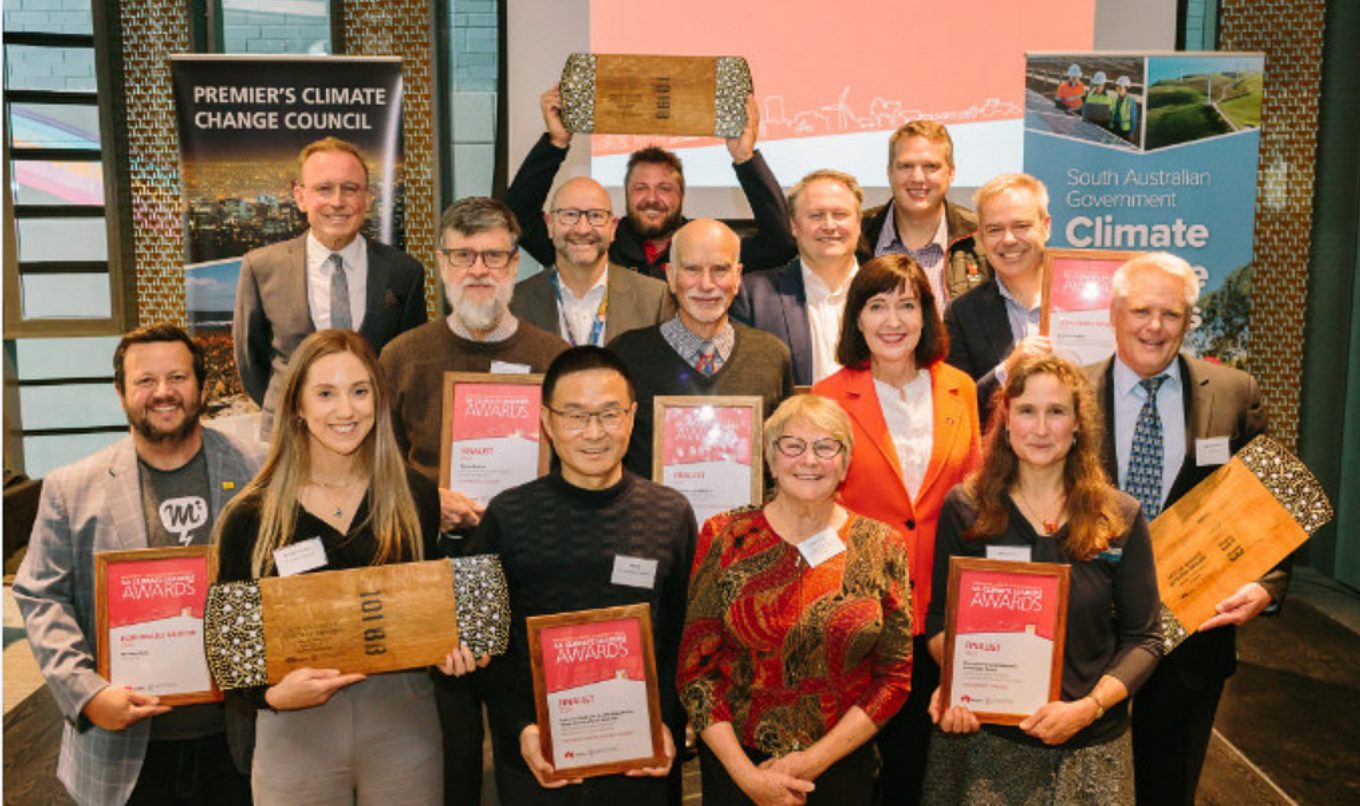 Bobbie Lewis Baida was awarded a $10,000 prize for her research at an event at U City on Franklin Street last night.

The research will be important in building resilience in the agriculture sector as South Australia experiences more extreme hot weather.

South Australia's multibillion-dollar sheep industry is susceptible to more frequent hot weather due to heat stress which affects animal welfare and fertility.

Ms Lewis Baida found that a 1°C increase in global temperatures could lower reproductive rates by up to 20 per cent in some areas of Australia, equalling almost $97 million each year in financial losses.

She is building on previous research by using non-invasive technology to remotely monitor free-ranging Merino ewes and rams experiencing natural heat exposure.

Ms Lewis Baida, who was also the inaugural winner for the new Research and Education category, will use the data to quantify the effect of rising temperatures on the welfare, reproduction and lamb growth, and development of grazing sheep.

As well as the overall winner, the awards recognise four category winners:

Research and Education: Bobbie Lewis Baida – for critical research into the impact of climate change on Australian sheep production.

Business and Industry: CH4 Australia – for innovation and leadership in working towards a solution to reduce methane emissions using locally grown Asparagopsis seaweed feed supplements.

Community: Deidre Knight – for building awareness of climate change through biodiversity projects in urban communities.

Government:SA Water – for shaping a sustainable energy future through their Zero Cost Energy Future initiative.

For more information and to read case studies of the winners and finalists visit here.