Community is driving World Heritage for the Flinders Ranges
Progressing World Heritage for the Flinders Ranges is well underway with support of a Community Reference Group who is championing the bid at a local level.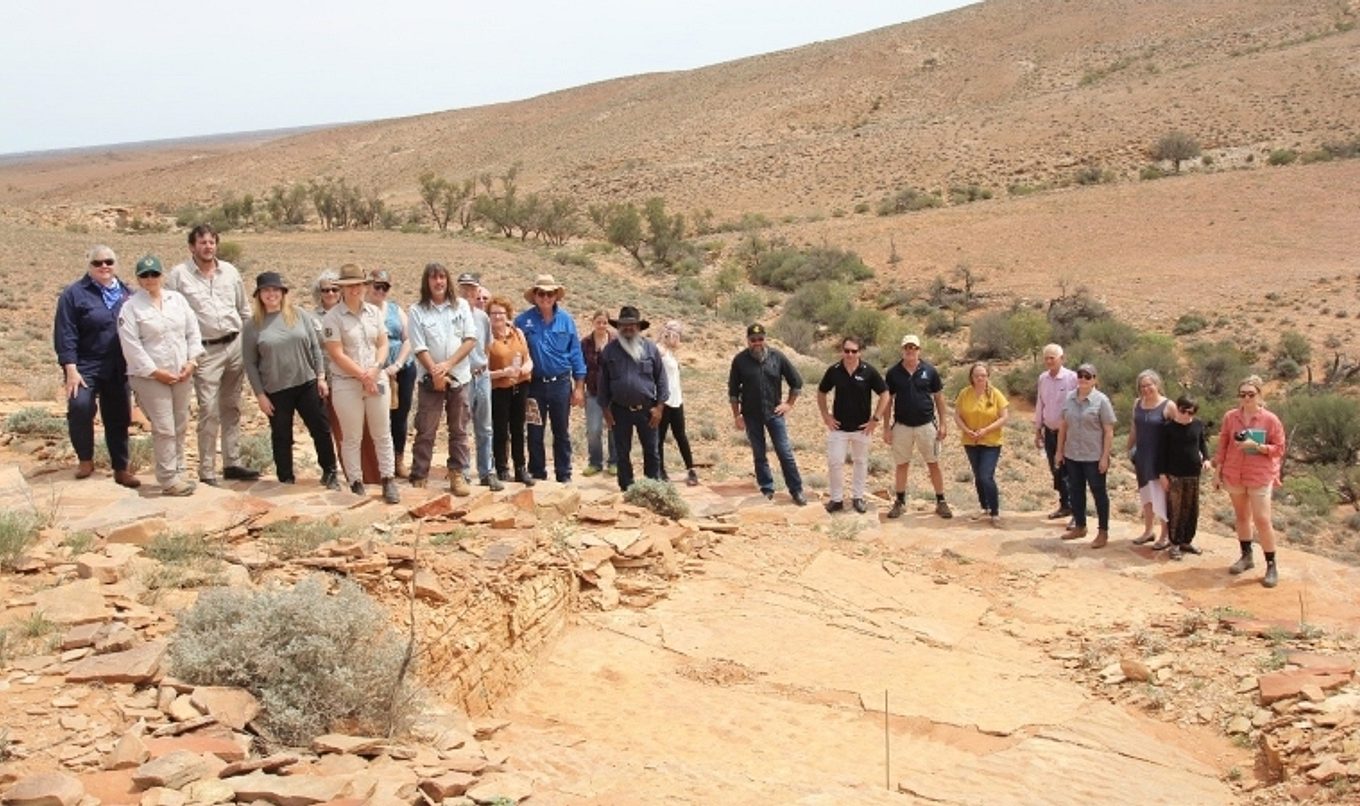 The panel consists of representatives that include Adnyamathanha people (to oversee the cultural values of the land), landowners (whose property will support the bid for its geological significance) and those who are directly linked to drive nature-based tourism and economic development, along with local government (including the Outback Communities Authority), pastoralists and those with expertise in geology.
Gaining World Heritage status for the Flinders Ranges will recognise it as a place like nowhere else in the world. It's also expected to grow the economy, largely due to a boost in visitors to the region. For a place to be considered for World Heritage Listing, a strong evidence-based argument must be presented to demonstrate that it has Outstanding Universal Value. The Flinders Ranges area is aiming to demonstrate its natural value, particularly that it represents an outstanding example of a major stage of Earth's history, including the record of life.
The Flinders Ranges World Heritage Community Reference Group is critical to enable the community to embrace the bid and help realise the opportunities that may come with the global status. The group meets quarterly (at different locations in the region) with the last two meetings incorporating site inspections of the Brachina Gorge Geological Trail and more recently for a behind the scenes look at Nilpena Ediacara National Park. These visits ensure the community have accurate understanding of the work that is being undertaken to improve visitor experiences and what is required to support the bid. The group is also driving the next stage of awareness raising where information about the nomination can be presented to community at a local level and ways to share updates more broadly. The nomination is earmarked for submission to UNESCO in early 2024 and will then be assessed over the following 18 months.
We encourage you to keep in touch with our progress by following the dedicated Facebook page and to share your thoughts, experiences and support posting on your own social media profiles and using the hashtag #worldheritagefortheflindersranges.