Sand movement from Semaphore to West Beach will restart tomorrow [10 March] and will be complete by Easter.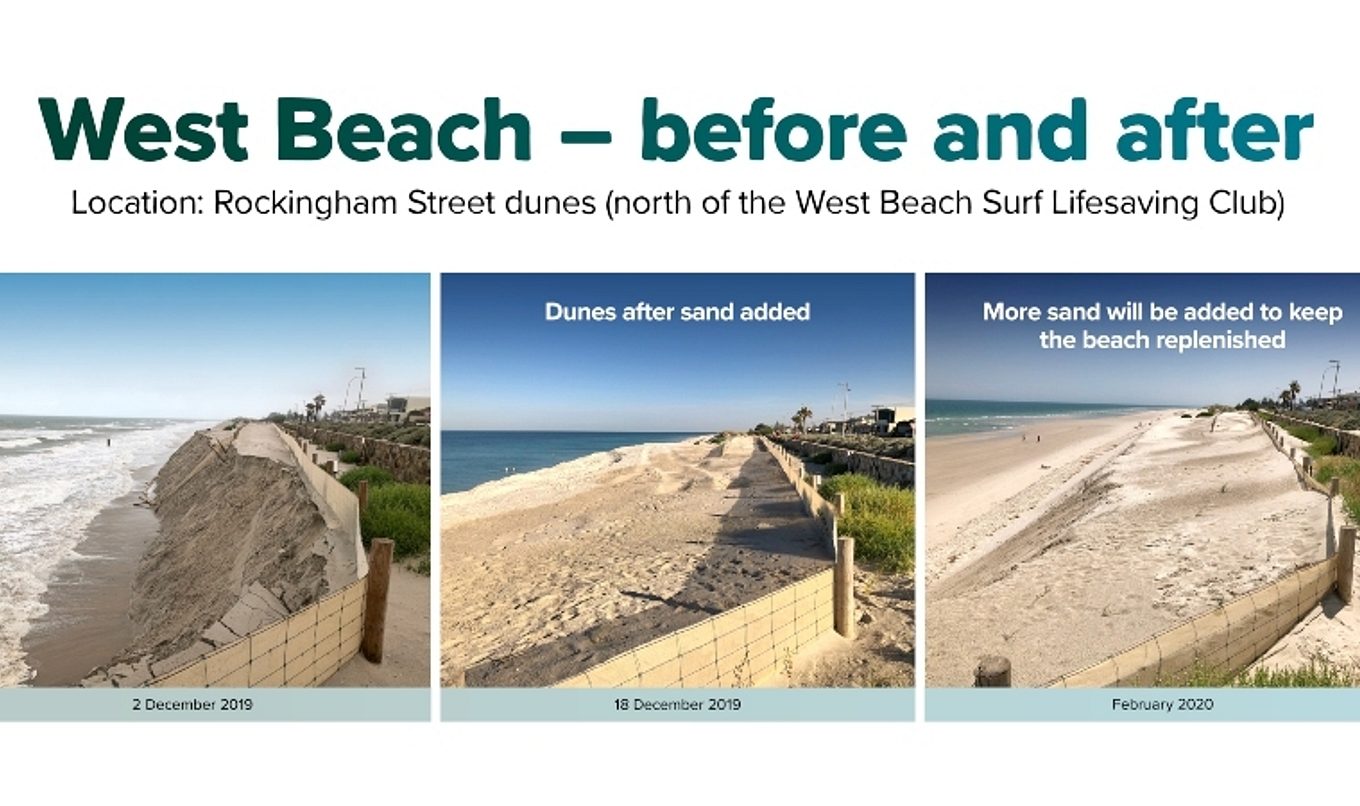 This is part of ongoing beach replenishment by the State Government. As sand along Adelaide's coast naturally moves northward via wind and waves, it causes a build-up on northern beaches such as Semaphore and erodes southern and central beaches such as West Beach and Henley Beach South.
The State Government is delivering the Securing the Future of our Coastlineinitiative, a long-term solution to restore and maintain the sand at eroding beaches, including West Beach and Henley Beach South. As part of the initiative , a sand recycling pipeline will be built from Semaphore to West Beach and about 500,000 cubic metres of external sand will be imported to make up for sand losses over the years.
In the interim, while the main components are being designed and delivered, sand is being moved from areas of accumulation at Semaphore to replenish critically eroded areas at West Beach.
The State Government meets regularly with community representatives and council to help guide the Semaphore works.
Sand collection from the Semaphore South breakwater will start on 10 March, while collection of sand from between the Semaphore and Largs Bay jetties will begin on 16 March. All works are scheduled to be completed by 9 April (the start of the Easter break). There will be no weekend work.
Sand collected from between the jetties will be moved along the beach to Point Malcolm by truck and a new mobile conveyor belt system under Semaphore jetty to minimise disturbance and increase efficiency. The sand will then be moved by road to West Beach. All work will happen between 7am and 5pm.
The work has been scheduled in autumn to avoid the busy summer months and to coincide with the best tides, which will provide a wider beach from which to collect sand.
For more information visit the Department for Environment and Water coasts website.