Seeking images of Ethel – but not just any Ethel
Could Ethel be South Australia's most photographed shipwreck? Heritage SA is keen to find out. Share your photos of this historic-shipwreck and become part of the Ethel Time-Lapse project.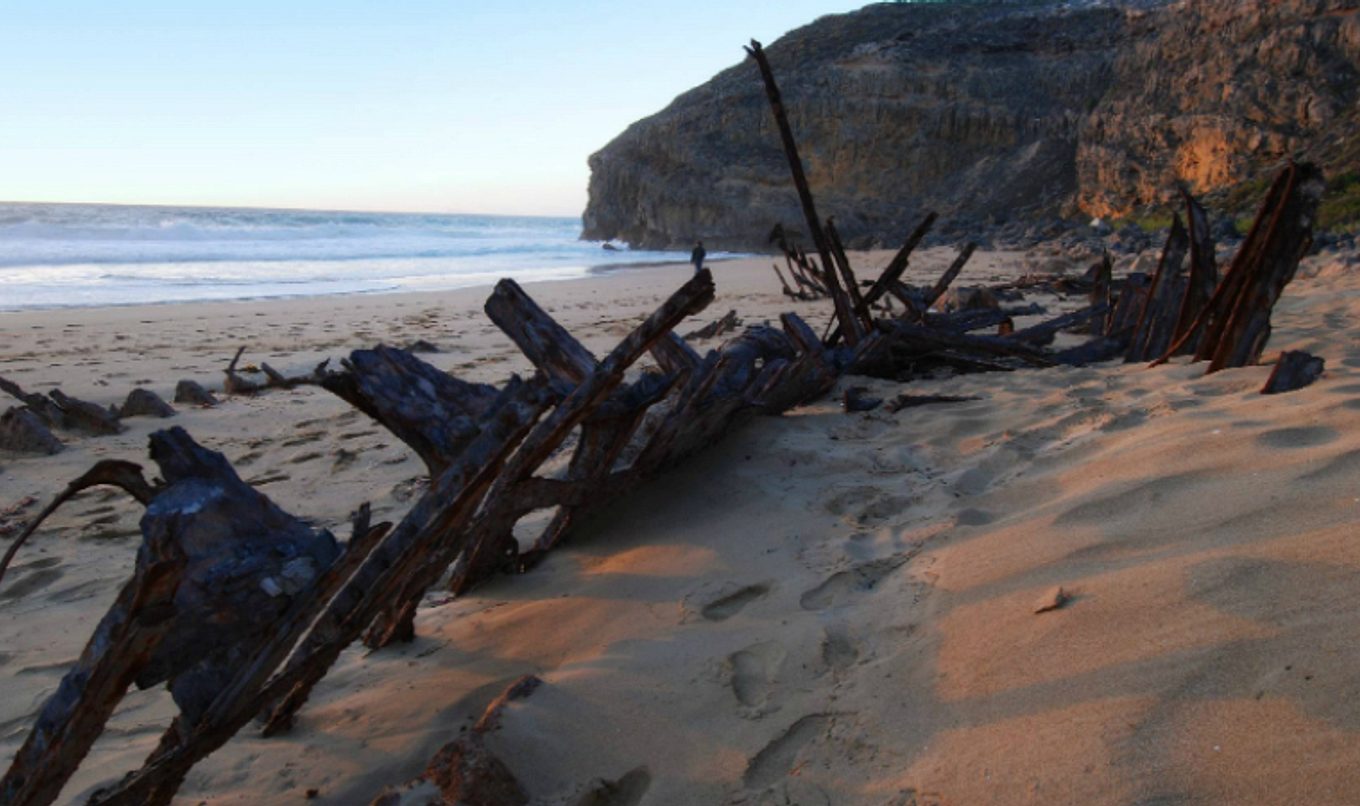 Heritage SA Senior Maritime Heritage Officer Rick Bullers said that since the Ethel wrecked in 1904, the picturesque remains have sat high and dry on Yorke Peninsula's 'wreck beach' for more than 100 years.
"We're asking people to take time out over the Christmas break to dig into their old family photo albums and slide boxes, and look for any images of Ethel from trips they may have made to the region in years gone by," Mr Bullers said.
"We'd love to receive photos, old slides, or videos from any time period, but those taken during earlier decades are of particular interest.
"We're aiming to gather enough images to prepare a time-lapse photo sequence of the site's formation over the past 115 years or so; and will make it available for the public to enjoy.
"We want to get as many images as possible from each decade to try and align them for a time-lapse sequence.
"So after you've finished your Christmas lunch, why not ask older family members if you can look for photos, slides, or video of any family excursions to Ethel.
"Heritage SA can digitise hardcopy photos, so it doesn't matter if they are old and faded; and can arrange digitisation of movie film if the footage is suitable.
"We're hoping to eventually have a visual reference of the formation process for a shipwreck site, going from intact shipwreck to dispersed wreckage, over time.
"Ethel really is special, as while South Australia has many historic shipwrecks, Ethel is on land rather than underwater.
"It's surrounded by towering cliffs, on Ethel Beach within Dhilba Guuranda-Innes National Park on the Yorke Peninsula. From time to time it's stripped of its sandy blanket revealing large pieces of rusted iron which clearly mark the ship's outline."
Built in 1876, Ethel was a 711-ton, three-masted iron barque, originally launched with the name Carmelo. She ran aground in a storm while en-route from South Africa in January 1904.
One man drowned as he tried to swim ashore with a rescue line, but the rest of the crew reached land safely.
The storm drove the vessel onto the beach above the low tide mark, where it has remained intact for many years, but the hull finally collapsed in the mid-1980s.
Photos, slides and video footage of the Ethel should be sent to Heritage SA before the end of March 2020 via https://www.environment.sa.gov.au/topics/heritage/maritime-heritage/ethel-project
If you have any questions about the project, email DEWHeritage@sa.gov.au
Alternatively, you can drop off your images or film/video at the Department for Environment and Water's Customer Service centre, Ground Floor, 81-95 Waymouth Street, Adelaide, between 9am and 5pm Monday to Friday.
(Note: the Customer Service Centre is closed between 24 December 2019 and 1 January 2020).