$2 million Citizen Science Fund grants to support projects and new online platform
Expressions of interest are open for the next round of grants from the $2 million Citizen Science Fund.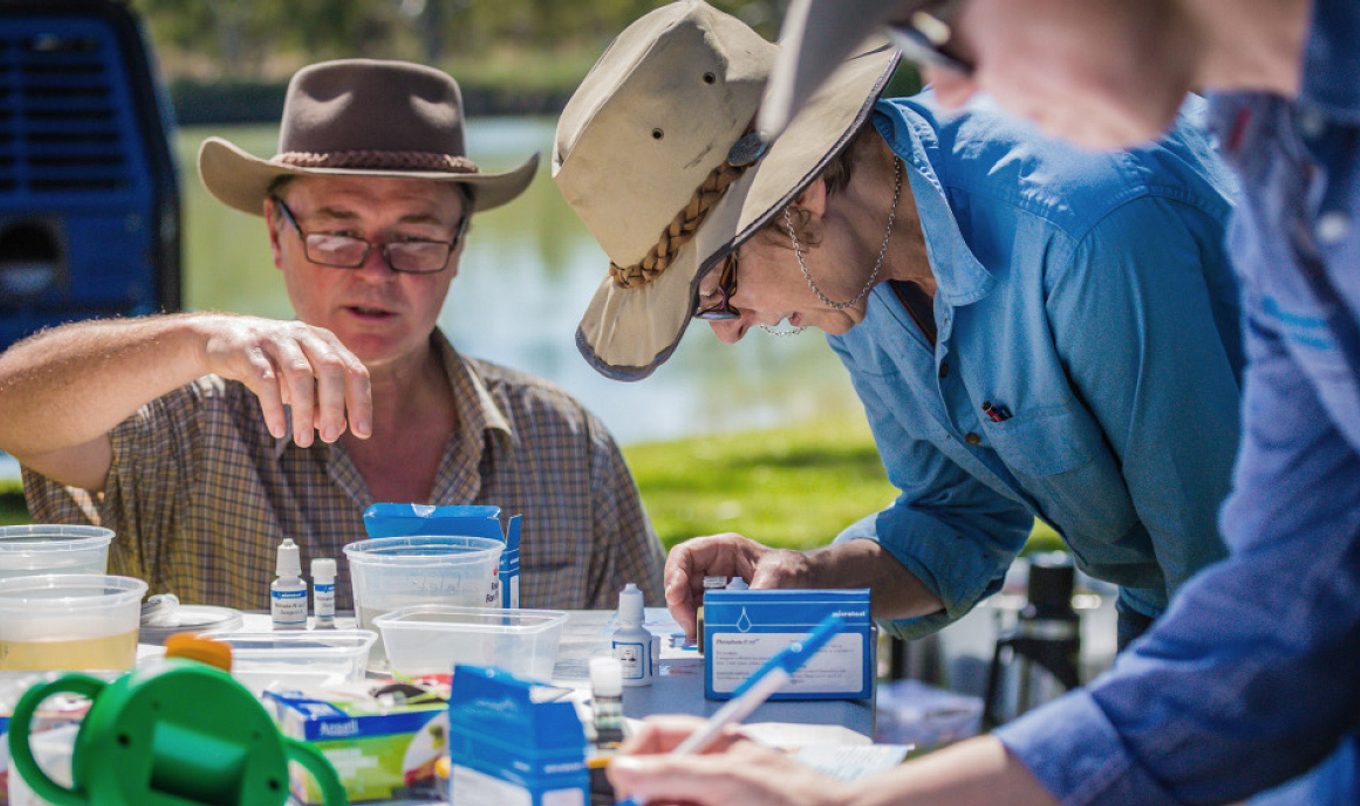 The environmental citizen science large grants program will allocate grant funding to projects with a focus on improving South Australia's biodiversity knowledge.

Eligible citizen science projects could receive a minimum of $25,000 towards their project. Up to $1.45 million in funding is available over the next 3 years as part of the program.

Department for Environment and Water Community and Nature Partnerships Director Mary-Anne Healy said one of the best ways we could make informed decisions about sustainable management of our natural assets and ways to restore healthy ecosystems is through science.
"Citizen science can make a huge contribution to expanding our knowledge of nature and has the capacity to generate vast amounts of data that supports scientific research," she said.

"During National Science Week, we're excited to be able to share how the Citizen Science Fund is creating opportunities for South Australians to get involved in science and research projects in their local communities."
Ten citizen science projects have also been awarded a total of $130,000 in grants as part of the first allocation from the Citizen Science Fund.

Individual grants of up to $15,000 were available as part of a small grants program stream to citizen science projects that address research questions or gather data about living things and the natural environment.

Projects awarded a Citizen Science Fund small grant:
University of South Australia – studying mosquito populations in South Australia in collaboration with schools
Flinders University – studying little penguin numbers on Granite Island
AUSMAP, Total Environment Centre – researching microplastics on Kangaroo Island
Brownhill Creek Association Inc. – researching yabbies as indicators of the health of a groundwater-dependent ecosystem in Brownhill Creek (Wirraparinga)
Miss Jessica Bamford – researching Cortinarius mushrooms in the Southern Mount Lofty Ranges
Mr Brian Gepp – researching the relationship between fire and biodiversity at the Nangwarry Native Forest Reserve
Mr Emmanuel Lukingan-Katz – restoring Coffin Bay's lost oyster reefs and improving local water quality and marine biodiversity
The Friends of Belair National Park Inc. – engaging with school aged children to research flora, fauna and fungi found in the Belair National Park
BirdLife Australia – studying the types of Terns and other seabirds and shorebirds near Encounter Bay
Kangaroo Island / Victor Harbor Dolphin Watch – studying dolphin movements, patterns, behaviours and preferred habitat to inform conservation
The Citizen Science Fund is also supporting the global online citizen science platform, SciStarter, to become a hub for South Australian citizen science projects through a $160,000 grant to the University of Adelaide.
The SciStarter platform will allow people with an interest in science and research to find and join citizen science projects and will help project organisers to connect and collaborate.

The University of Adelaide will work in collaboration with other South Australian universities and the Australian Citizen Science Association to develop the platform.
SciStarter project co-lead Professor Frank Grutzner said the funding provided an exciting opportunity to build a sustainable platform from which all citizen science projects in the state could benefit.

"Not only will SciStarter directly benefit the South Australian citizen science community, but it also will position them as national and international leaders in citizen science practices.," he said.
Professor Rachel A. Ankeny - also the project's co-lead - said SciStarter would allow the investigation of how citizen science was occurring, and would initiate more efforts to diversify citizen science participation so that all South Australians could collaborate on these important scientific activities.

"It also will allow more engagement with communities and businesses so that their members can volunteer for citizen science activities that align with their interests and skills," she said.
To support the establishment of a Citizen Science Fund, a new Environmental Citizen Science Strategy has been released.

The strategy includes goals, actions and outcomes that encourage and support citizen science in the state.
For further information about the Citizen Science Fund initiatives, please visit www.environment.sa.gov.au/topics/science/citizen-science/grants-and-awards