SA Environment Awards winners announced
South Australia's environment champions have been honoured in the 2023 SA Environment Awards.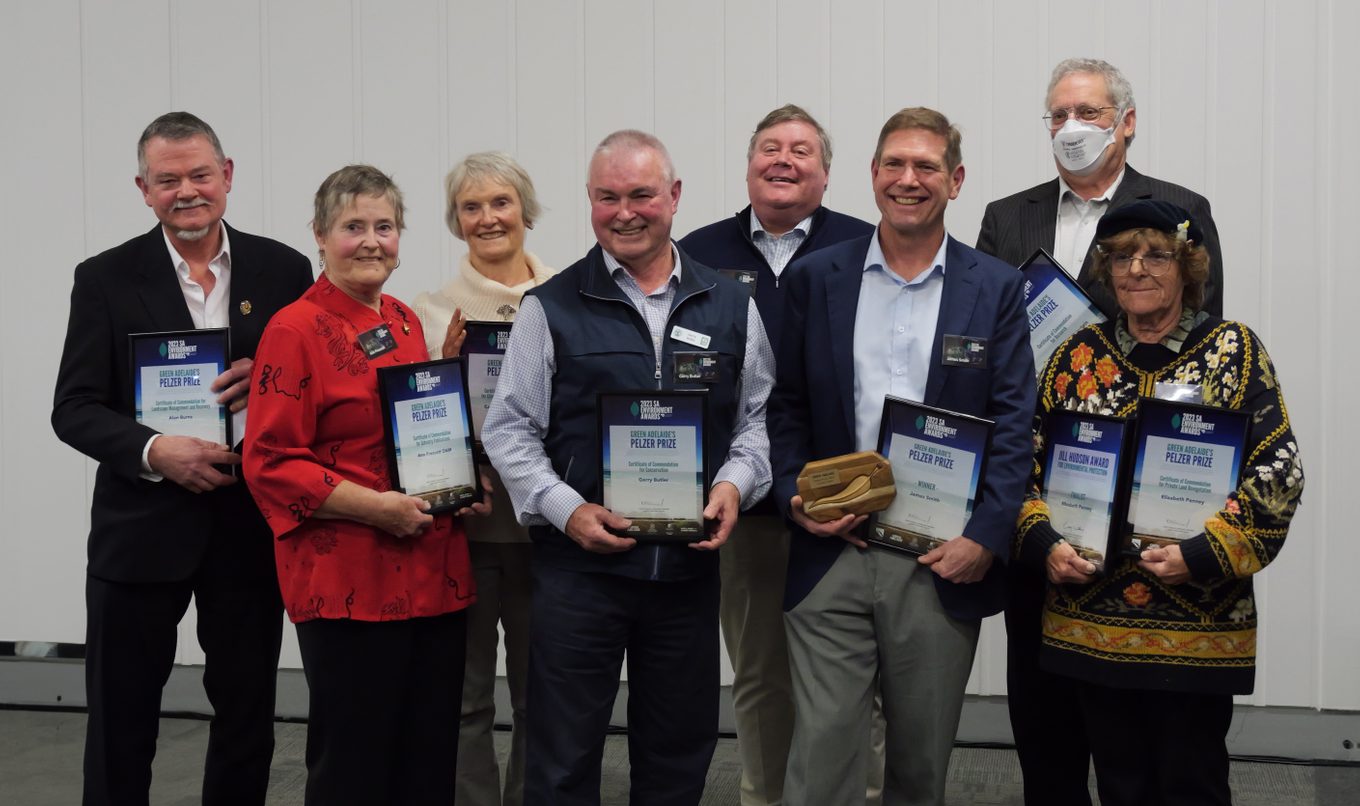 The annual awards celebrate South Australians who give their time, expertise and passion to help preserve and sustain the state's precious natural environment.

The 2023 SA Environment Awards are presented by the Conservation Council in partnership with Green Adelaide, the Department for Environment and Water and the University of Adelaide's Environment Institute, with awards presented in six categories.
Additionally, each year a group of extraordinary South Australians are recognised with a Lifetime Achievement Award and induction to the SA Environment Hall of Fame.
The SA Environment Awards have been awarded annually since 1998.
Executive Director, Environment, Heritage and Sustainability, Department for Environment and Water, Cate Hart said all of the winners and finalists had made a significant contribution to the environment.

"Each of the finalists and winners should be exceptionally proud of their achievements," she said.
"Through their work they have each contributed towards South Australia having a greener and healthier environment that we can all enjoy."
Conservation Council of SA Chief Executive Craig Wilkins described all of the winners as "giants", and the Lifetime Achiever Award winners as "pioneers".
"These inspiring leaders join the SA Environment Hall of Fame, a legendary group of environment champions who have spent their lives working towards a sustainable future for our environment," he said.
SA Environment Awards winners:
Jill Hudson Award for Environmental Protection – Professor Sarah Wheeler
Green Adelaide's Pelzer Prize – James Smith
Innovation Award – Dr Mary Retallack
Leif Justham Young Achiever Award – Rhys Abbott
Working Together Award – Kangaroo Island Feral Pig Eradication Scheme
Conservation Science Prize – Dr Anthony Cheshire
Lifetime Achiever Award recipients:
Neville Bonney
Pam Catcheside
Maureen Christie
Jeffrey Newchurch
Enid Robertson (awarded posthumously)
For further information about the award categories, visit www.saenvironmentawards.org.au