SA Environment Awards finalists announced
South Australia's local environmental heroes will be recognised on World Environment Day on 5 June 2023 through the annual SA Environment Awards.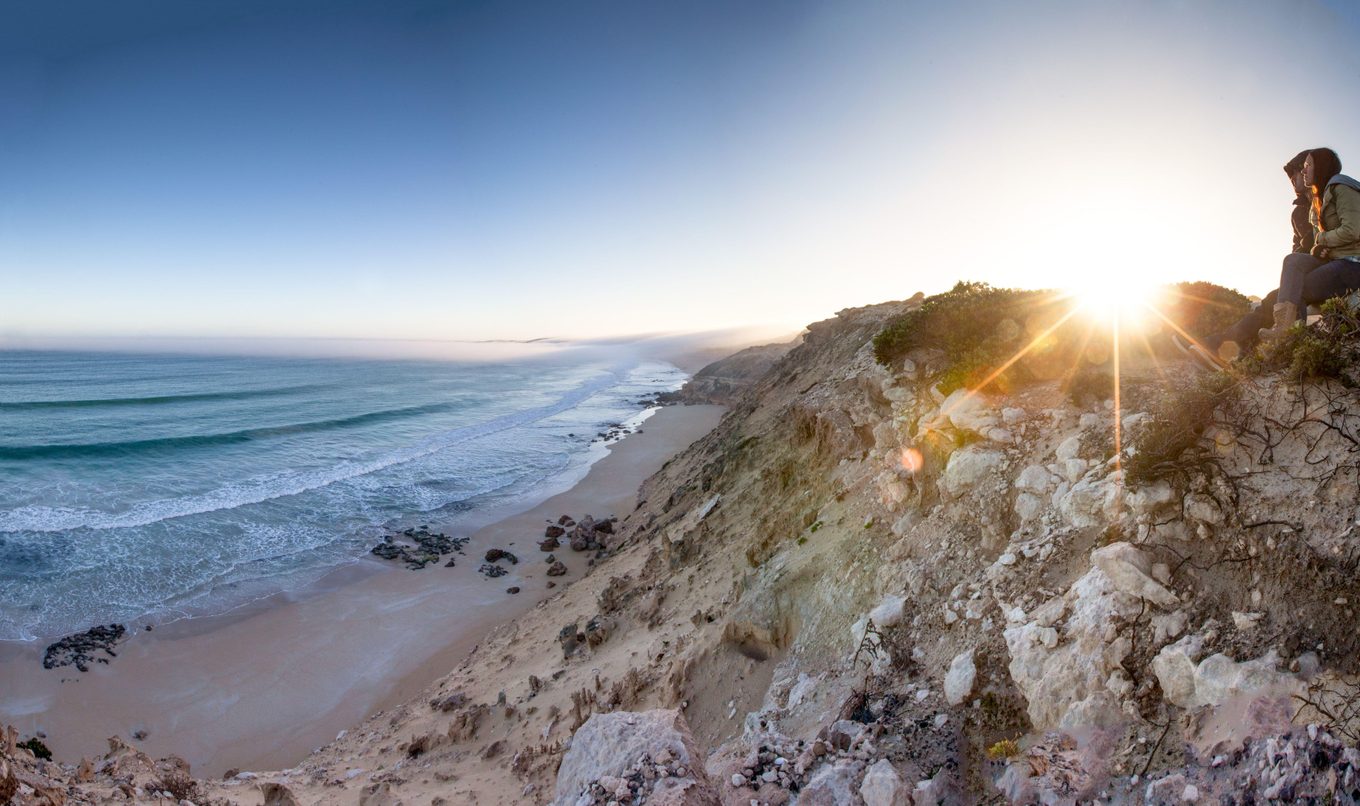 Across six categories, the annual event celebrates and acknowledges our state's champions working in nature protection, climate action, sustainability and care for Country.
The awards include the Jill Hudson Award for Environmental Protection, Green Adelaide's prestigious Pelzer Prize, the Leif Justham Young Achiever Award, the Working Together Award for groups and the Innovation Award.
In 2023, excellence in conservation research will also be recognised through the introduction of the new Conservation Science Prize.
Since 1998, the SA Environment Awards have celebrated South Australians who give their time, expertise and passion on behalf of our precious natural environment.
The 2023 SA Environment Awards are presented by the Conservation Council in partnership with Green Adelaide, the Department for Environment and Water and the University of Adelaide's Environment Institute.
World Environment Day has been held annually since 1973 and is the largest global platform for environmental public outreach. The theme for 2023 is "Beat Plastic Pollution".
DEW Executive Director for Environment, Heritage and Sustainability Cate Hart said the awards recognised the enormous contributions many South Australians had make towards environmental causes.
"The SA Environment Awards remind us that the actions of individuals have the power to make a significant difference towards the protection and preservation of South Australia's environment,'' she said.
"It's fitting that we're celebrating the dedicated individuals who have worked tirelessly to protect our environment on World Environment Day."
Conservation Council of South Australia Chief Executive Craig Wilkins said the awards were an opportunity to recognise important work which otherwise might not receive acknowledgement.
"Many environmental activists and conservationists go years without recognition. It is such a thrill to acknowledge and honor their achievements, he said.
"On the 50th annual World Environment Day we are proud to celebrate the work of the inspiring South Australians who are helping to create a more sustainable world."

Finalists:
Jill Hudson Award for Environmental Protection
Elizabeth Penney – nominated in recognition of her longtime dedication to environment, having planted over 40,000 trees and plants in her lifetime
Professor Sarah Wheeler – nominated for efforts to encourage change in national water policy for the benefit of both South Australia and the entire Murray-Darling Basin system
Alan Young – nominated for exceptional contributions to the Lot 101 revegetation project in Glenelg North, South Australia
Green Adelaide's Pelzer Prize
Gerry Butler – nominated for work with Landcare and efforts while chairing Butterfly Conservation SA and the Gums Landcare Group.
Alan Burns – nominated for dedication to supporting wildlife and for championing community open spaces at Glenthorne National Park-Ityamaiitpinna Yarta
Catherine McMahon – nominated for conservation efforts and advocacy to restore Port Adelaide marine, estuary and coastline ecosystems
Ann Prescott OAM – nominated for outstanding contribution to South Australian botany and conservation
Elizabeth Penney – nominated in recognition of her longtime dedication to environment, having planted over 40,000 trees and plants in her lifetime
James Smith – nominated for dedicated advocacy of wildlife across the state and for efforts to promote and educate community on wildlife
Professor Philip Weinstein – nominated for contribution as an internationally renowned researcher to ecology and connecting people to nature
Innovation Award
Dr Mary Retallack – nominated for championing ecological restoration in and around production systems, particularly in vineyards through the establishment of the National EcoVineyards Program
James Smith – nominated for dedicated advocacy of wildlife across the state and for efforts to promote and educate community on wildlife
TERN Adelaide – nominated for field program which supports other organisations by providing high-quality environmental samples and data, as well as delivering ecological monitoring support and training
Working Together Award
Kangaroo Island Feral Pig Eradication Scheme – nominated for program to eradicate feral pig population on Kangaroo Island
Southern Yorke Peninsula Landcare Group – nominated for community effort to support the threatened eastern osprey
Zoos SA – nominated for contribution towards conservation and efforts to save endangered species from extinction
Leif Justham Young Achiever Award
Rhys Abbott – nominated for nature conservation and efforts campaigning to protect South Australia's environment, as well as educating others about climate and nature issues
Alyssa Powell-Ascura – nominated for her environmental advocacy, using her platform as an emerging artist to promote sustainability and reusing materials
Django Westmoreland – nominated for his conservation efforts, including inspiring others in his community
Conservation Science Prize
Dr Anthony Cheshire – nominated for achievements in conservation science, including contribution to improved management and understanding of marine and coastal habitats
Dr Jennie Fluin – nominated for contribution and leadership towards the Healthy Coorong, Healthy Basin Trials and Investigation Program
Dr Dominic McAfee – nominated for research on marine ecosystems and marine restoration