Enjoy the wonders of Deep Creek National Park
Less than 100km from Adelaide lies Deep Creek National Park – known for its spectacular coastline, waterfalls, views and richly preserved environment.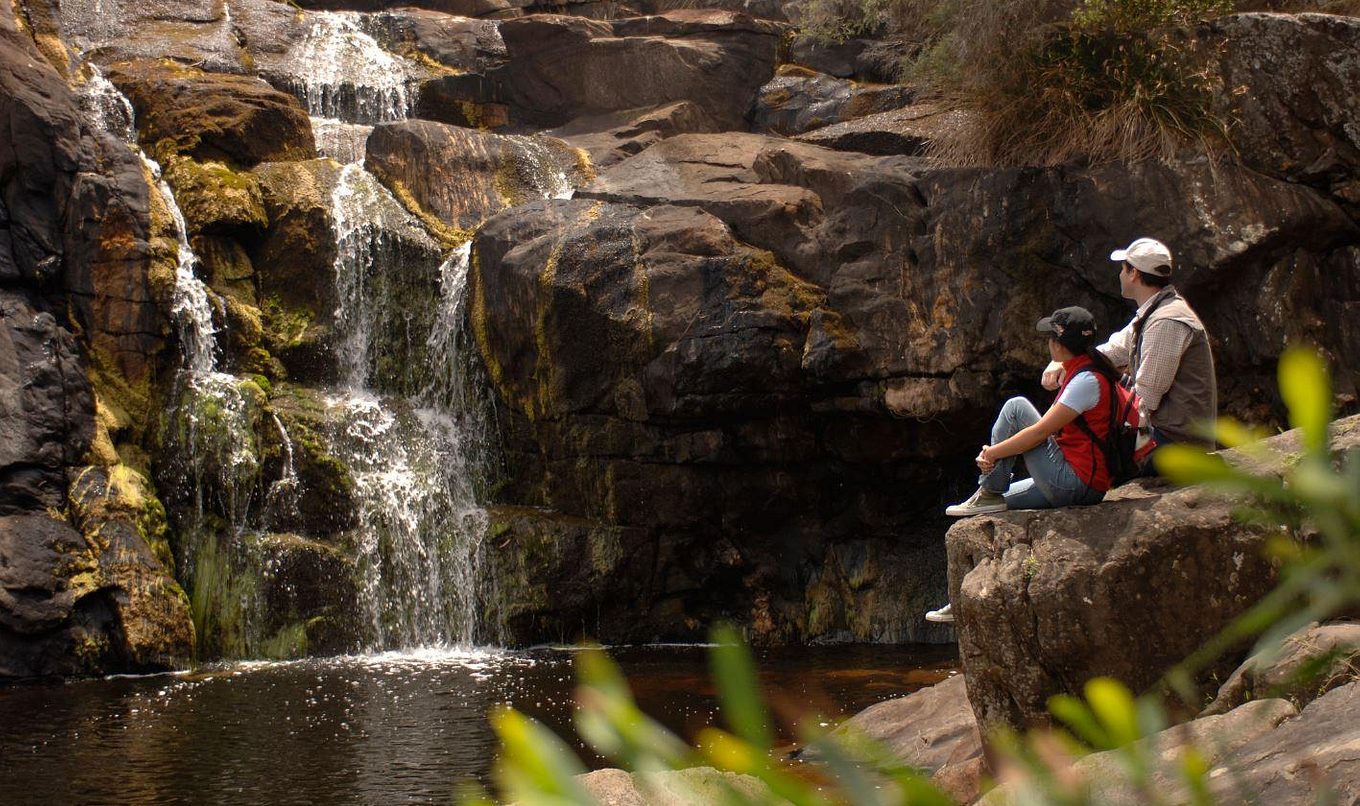 Formerly Deep Creek Conversation Park, the 45sqkm area was proclaimed as a national park in 2021.
It hugs the southern coast of the Fleurieu Peninsula and features views across a spectacular coastline, over Backstairs Passage, to Kangaroo Island and the Pages Islands.
The park has the largest remaining portion of natural vegetation in the region and boasts a vast network of walking trails and campgrounds, making it a perfect destination for a day trip or a weekend getaway.
You don't have to look hard to find local wildlife, with kangaroos, echidnas, and hundreds of bird species calling the area home.
During winter, you may also spot southern right whales off the coast during their annual migration to southern Australia.
During June, Deep Creek National Park is being celebrated by the National Parks and Wildlife Service as its Park of the Month, and you're invited to see why this area is so special.
A program of free and subsidised events are on offer, and Senior Ranger Coral Marsden believes the area's typically high winter rainfall make it the perfect time to visit.
"The waterfalls and creeks are flowing, the mosses and lichens are out, and the colour and formations of the fungi are incredible," she said.
"It's all visible along the forest walks and it's nice and cool for walking.
"Make sure you check out the new Goondooloo Ridge Walk. This gentle trail takes you out to the lookout and picnic area where you get amazing views of Backstairs Passage, Kangaroo Island and the Pages Islands.
"Along the way, you're likely to see lots of kangaroos and birds."
Park of the Month activities include:
Ngarrindjeri Culture, Nature and Bush Foods walk with Kool Tours
Forest Bathing and meditation session with Nature OT
Fire management and ecology walk
Birdwatching skills walk with an expert "Birder" and ecologist
Nature drawing workshop with a local Fleurieu Peninsula artist
Improve and learn hiking skills on a guided hike with Walking SA
For further information and to book, visit www.parks.sa.gov.au/park-of-the-month