SA's new internationally significant fossil national park opens today
Nilpena Ediacara National Park - the internationally-significant fossil site dating back to the dawn of animal life on Earth – will officially open today.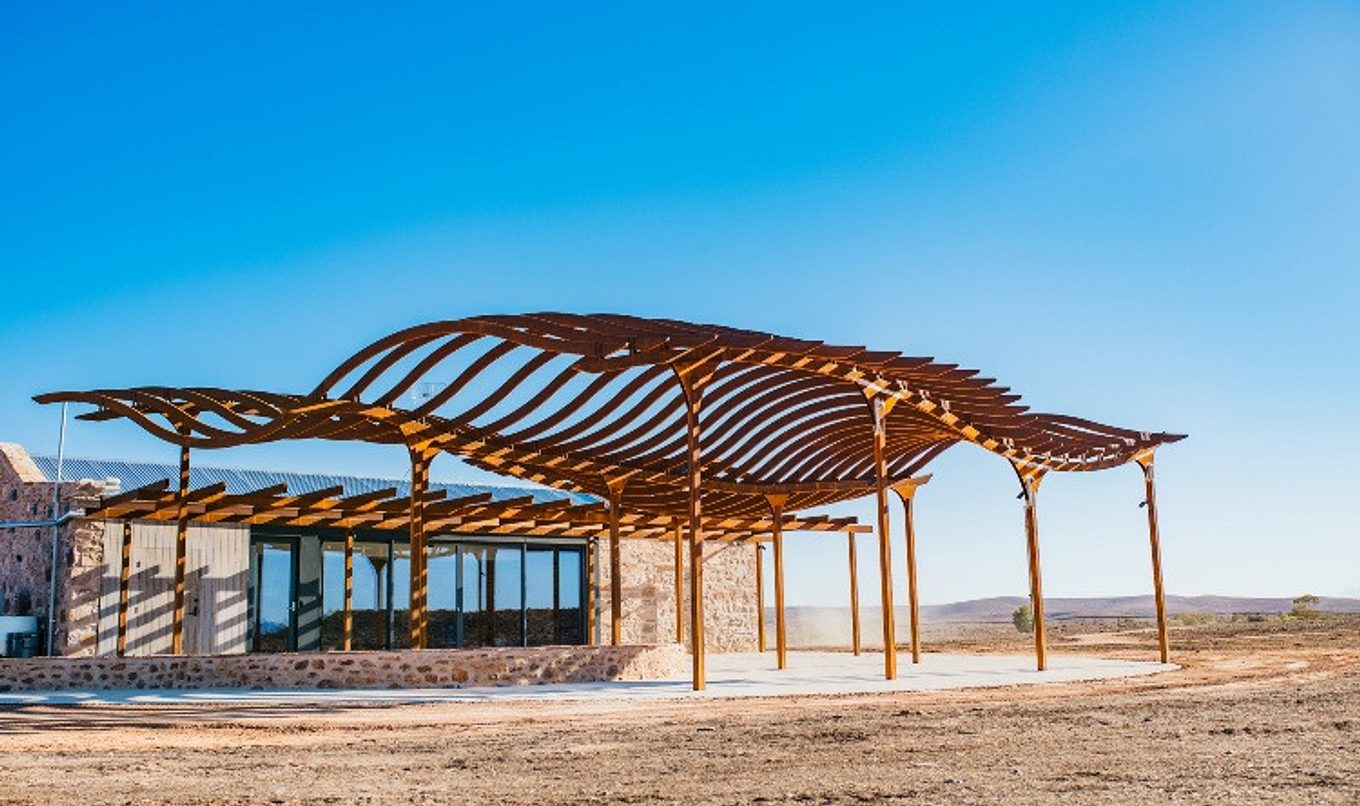 South Australia's newest national park is located 500km north of Adelaide, near Parachilna, and provides a unique insight into life on Earth 550 million years ago.

It is home to the world's most comprehensive record of Ediacara fossils and the first multi-cellular creatures that ate, moved and sexually reproduced.

The new park includes an audio-visual experience that recreates the ancient ocean floor, bringing the fossils to life with the latest 3D animation technology and located within the former blacksmiths shop.

The park takes in the Ediacara Hills and 60,000 hectares of the former Nilpena Pastoral lease. It holds an important place within the state's pastoral heritage and the stone shearing shed, shearers' quarters and blacksmiths have been restored.

National Parks and Wildlife Service Executive Director Mike Williams said Nilpena is a dynamic new addition to the already diverse and unique list of national parks in South Australia.

"From day one of this project, NPWS has taken a lead role in ensuring the preservation of the region for all future generations," Mr Williams said.

"It will lead to new levels of understanding of the world in which we live, highlighting the importance of our efforts in conservation and environmental care."
The area is culturally significance to the Adnyamathanha people with traditional ceremonial sites, meeting places and middens located along its creek beds.

To preserve the integrity of the fossils, access to the site is via pre-booked guided tours.

Nilpena has gained significant international attention from researchers, palaeontologists and conservationists, including from NASA and Sir David Attenborough, and featured in a recent ABC TV and online profile – Set in Stone.

The park is a vital component of the current bid in the pursuit of World Heritage listing for areas of the Flinders Ranges.

Nilpena Ediacara National Park has been delivered by the South Australian Government with funding support from the Australian Government and the Flinders Ranges Ediacara Foundation.

For more information visit the Nilpena Ediacara National Park website.