Work underway at new Flinders Chase Visitor Centre on Kangaroo Island
Work has begun on rebuilding the new $16 million visitor centre at Flinders Chase National Park on Kangaroo Island which was destroyed in the 2019-20 bushfires.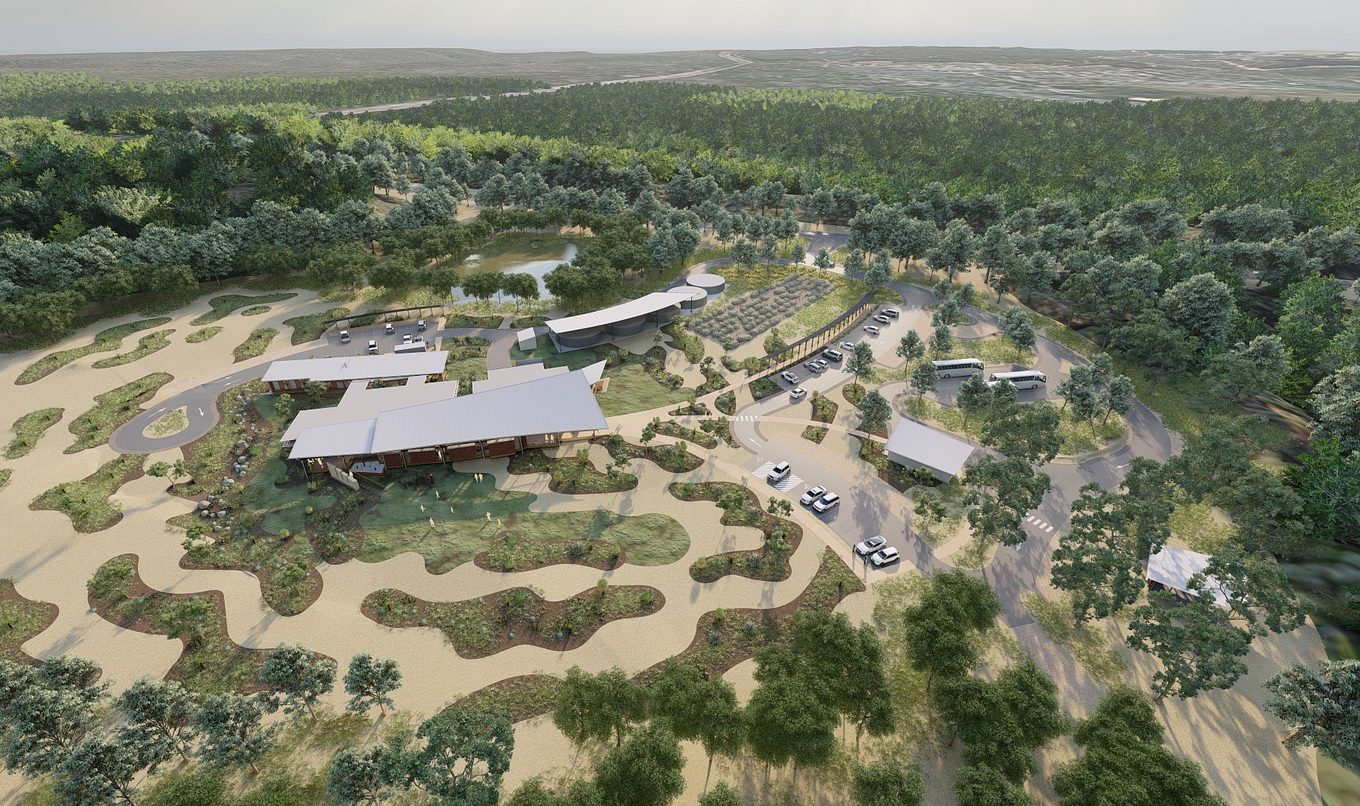 The Kangaroo Island tourism industry contributes around $140 million annually to the regional economy and rebuilding key visitor infrastructure like the centre is vital for the recovery of the island and its community.
The new centre has been designed by award-winning Troppo Architects that designed the Bowali Visitor Centre in Kakadu National Park and numerous eco-resorts, has a strong focus on sustainability.
The University of Adelaide is partnering with the Malinauskas government to build research facilities at the centre, contributing $2 million towards the project.
It is anticipated conservation groups, research partners and commercial tour operators will use the event space and that locally made produce will be sold from the centre.
Sustainability features include the building being able to generate and store its own power, including for electric vehicle charging.
The passive solar design takes advantage of a building's site, climate and materials to minimise energy use, helping to keep the centre cool in summer and warm in winter. All heating and cooling systems will have low energy usage and will be zoned to ensure flexibility and to cater for how the visitor centre is being used at the time.
Solar panel covered walkways and shelters will enhance the centre's rainwater collection capability, which will also be supported by wetland filtered waste and storm water.
The centre's architecture will be mainly concrete-free, and primarily framed from sustainably sourced bushfire-resistant Australian timbers. Rammed earth walls will be built from material on and adjacent the site and gravel will be sourced from existing nearby pits.
The work of local trades, artisans and artists will be woven into the architectural fabric and interpretive design detail.
Construction of the centre is expected to be complete in 2024.