Care urged as River Murray continues to rise ahead of later forecasted peak
As River Murray levels continue to rise in South Australia, today's update shows there remains a high probability of flows between 170 and 180 gigalitres a day in early December.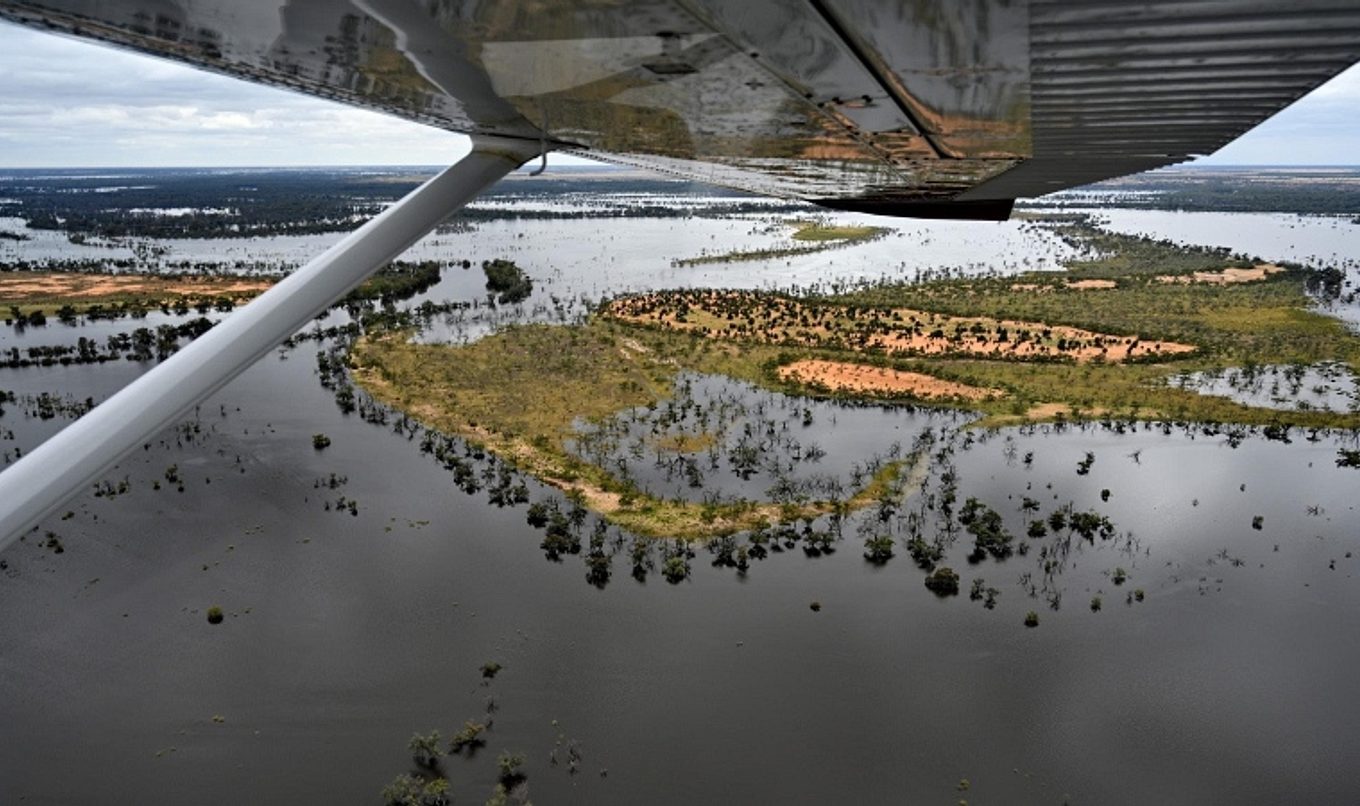 However, the first of two expected peaks is now due later than previously forecast and is expected to reach Renmark around 14 December, Waikerie around 23 December and Mannum around 27 December.

The river is still expected to rise rapidly over the next week before briefly flattening and rising again. Flows at the South Australian border passed 150GL/day for the first time since 1975 on Wednesday morning.

While forecasting the second peak flow remains difficult, current modelling shows there is a high probability of it reaching at least 185GL/day, a moderate probability of 200GL/day and a lower probability of 220GL/day.

Similar to the first peak, the movement of the second peak through the system also appears to have slowed and is now most likely to cross the South Australian border between the 24 and 31 December.

River communities should consider this as part of their flood emergency preparedness and factor in potential road and ferry closures, disruptions to the power network and reduced services.

The State Government yesterday moved to allay fears that water levels in the Lower Lakes would also rise significantly with the peak expected to be successfully managed with barrage releases.

Now that flood operations have commenced at the barrages, the barrage gates will mostly remain open for the next few months including during storm events and very high tides.

On Tuesday, emergency services personnel began door-knocking more than 1000 homes at risk of inundation to ensure residents are prepared for the coming peaks.

Staff are obtaining contact details for those who live in at-risk homes and residents will be provided with information sheets and calling cards and are encouraged to discuss with authorities their plans for when they are no longer able to stay at home.

Between 3500 and 4000 properties including homes, shacks and sheds could be inundated. Detailed analysis shows approximately 455 primary residences are at risk should flows reach 200 gigalitres a day, while approximately 1086 primary residences would be at risk should flows reach 250 gigalitres a day.

Due to the rising levels, a new 50 metre exclusion zone has been imposed around electricity powerlines standing in River Murray floodwaters. The direction means no vessels including canoes, kayaks, surf skis or rowboats cannot be operated or moored within 50 metres of an overhead power line.

The 50-metre exclusion zone will help minimise the potential for disconnection of power supply and will help to keep people safe from the risk of electrocution. Many powerlines are already standing in or submerged by flood waters and people are advised to keep well clear of the powerlines for their own and others' safety.

The SA Housing Authority has established an Emergency Relief Centre in Berri where the public can access information and apply for various forms of support, including financial relief and emergency accommodation. Centres will also be opened in Mannum and in Murray Bridge if required.

People can call the Relief Information line on 1800 302 787 seven days a week from 9am to 5pm.

Further details on the assistance and how to access it can be found at sa.gov.au/floods

The Commonwealth Government has also activated Disaster Recovery Allowance for workers who have lost income as a result of the floods. Further information can be found at servicesaustralia.gov.au/support-for-people-affected-south-australian-floods-november-2022

The ferry at Lyrup was closed from 7pm last night and is expected to remain closed while flood conditions remain above 120GL/day. Alternative river crossings are at Paringa Bridge (upstream) and Berri bridge (downstream).

All other ferry services are currently operating as normal though it is expected the Morgan ferry is likely to close next week as the water continues to rise.

Bookpurnong Road has now been closed due to rising River Murray water levels and deterioration of the road condition.

The Department for Infrastructure and Transport has been regularly monitoring the road and managing it closely, allowing it to be kept open longer than originally anticipated. However, the latest inspection showed deterioration in the road surface, meaning it needs to be closed for the safety of road users.

All vehicles (including light and heavy vehicles) will need to use the existing detour via Stanitzki Road to Sturt Highway, through Paringa and Renmark and onto Old Sturt Highway, Berri.

The road will remain open to emergency vehicles while it remains safe to do so.

The department has undertaken regular assessment of the road. By closing the road to heavy vehicles first, the road was able to be kept open for a week longer than originally expected. Closing the road now will also minimise further damage to the surface, meaning that the road can be reopened as soon as possible after the flood waters recede.

About 370,000 sandbags have now been deployed to River Murray communities.

People wanting more information on the River Murray flood event can call River Murray hotline on 1800 362 361 anytime.

Blackwater events in South Australia are still a likelihood and any fish kills observed in the wild should be reported to the FISHWATCH 24-hour hotline on 1800 065 522.

High flow maps, updated FAQs and new estimated arrival charts are available on the DEW website here.