Naracoorte Caves, Adelaide Gaol named as finalists in SA Tourism Awards
From the dark history of convicted felons to giant marsupials that once roamed South Australia, two unique National Parks and Wildlife Service (NPWS) sites have been named as finalists in the 2022 South Australian Tourism Awards.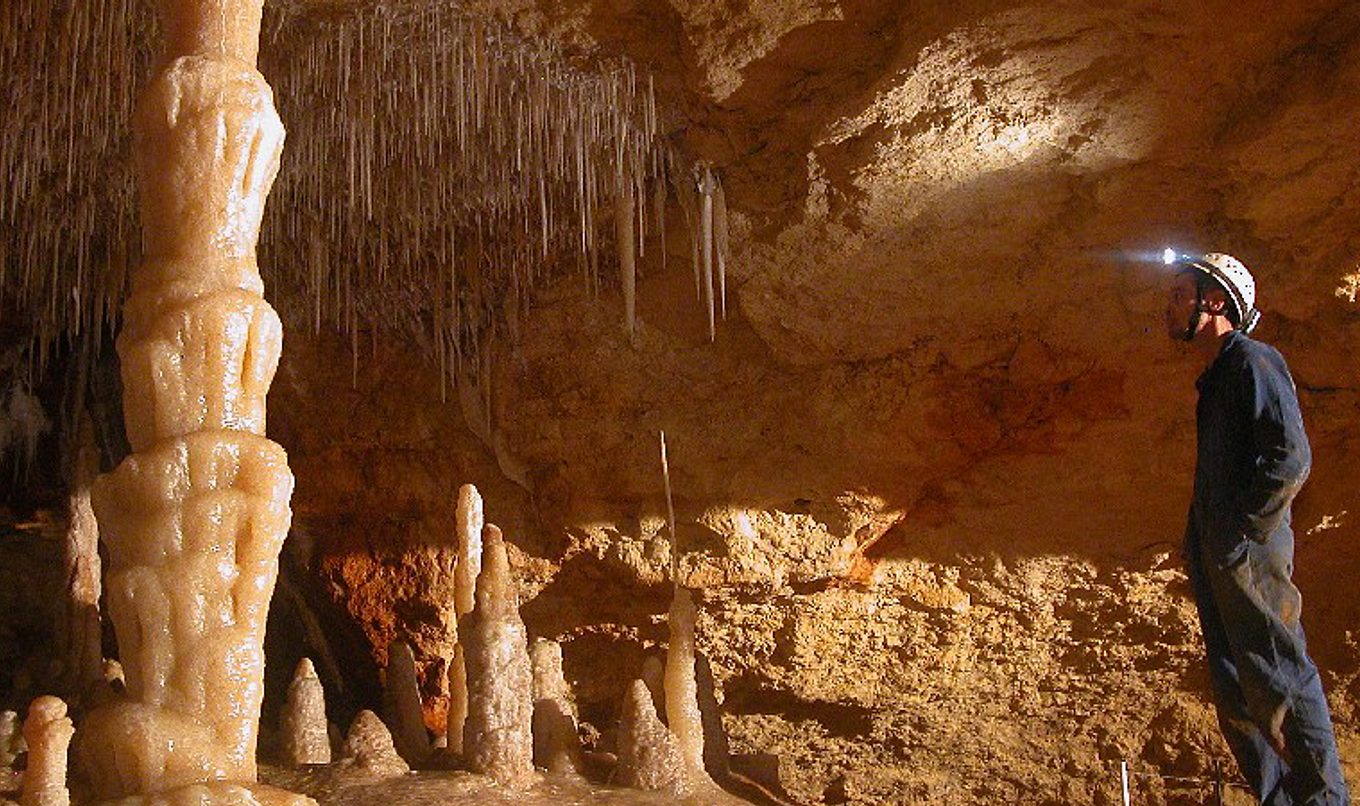 Popular tourist destinations Naracoorte Caves National Park – home to South Australia's only UNESCO World Heritage site – and Adelaide Gaol are in the running to win.
The caves are one of the world's most important fossil sites and located in an extraordinary system of caves that are among the oldest in Australasia. They have captured a remarkable record of biodiversity from times when megafauna roamed the Australian continent.
The most unique value of the site lies in the caves' extensive fossil deposits, which were recognised as a UNESCO World Heritage area in 1994. The caves, where a record 9500 tours were sold last month, remain a popular drawcard. It was the busiest September for cave bookings in the past 20 years.
Operating as a prison from 1841 to 1988 and having held more than 300,000 prisoners during this time, Adelaide Gaol has transformed from an institute of punitive justice to an icon of history and tourism.
Located on one of the first meeting places of indigenous and western cultures in South Australia, Adelaide Gaol is one of the state's oldest colonial buildings, housing some of our richest history and grand architecture.
Today, Adelaide Gaol is a popular, heritage-listed tourist attraction, welcoming more than 25,000 visitors in 2021-22. It remains an important contributor to the cultural tourism sector and is a significant part of South Australian history.
National Parks and Wildlife Service Executive Director Mike Williams said it was wonderful to see the two NPWS managed sites being recognised as finalists in the awards.

The Tourism Awards are run by the Tourism Industry Council South Australia (TiCSA), recognising business excellence and outstanding achievement in the state's tourism industry.
As part of the awards, voting for the 2022 Voters' Choice Awards has also opened. South Australians are encouraged to cast their votes for their favourite tourism experiences and accommodation finalists here: www.ticsa.com.au/2022-voters-choice
The award winners will be announced at a Gala Dinner on November 3. To find out more about Naracoorte Caves or Adelaide Gaol please visit: www.parks.sa.gov.au