Illegal net discoveries spark marine park fishing reminder
The discovery of an illegal cast net at Basham Beach has sparked an urgent reminder of fishing rules in South Australian marine parks and sanctuary zones.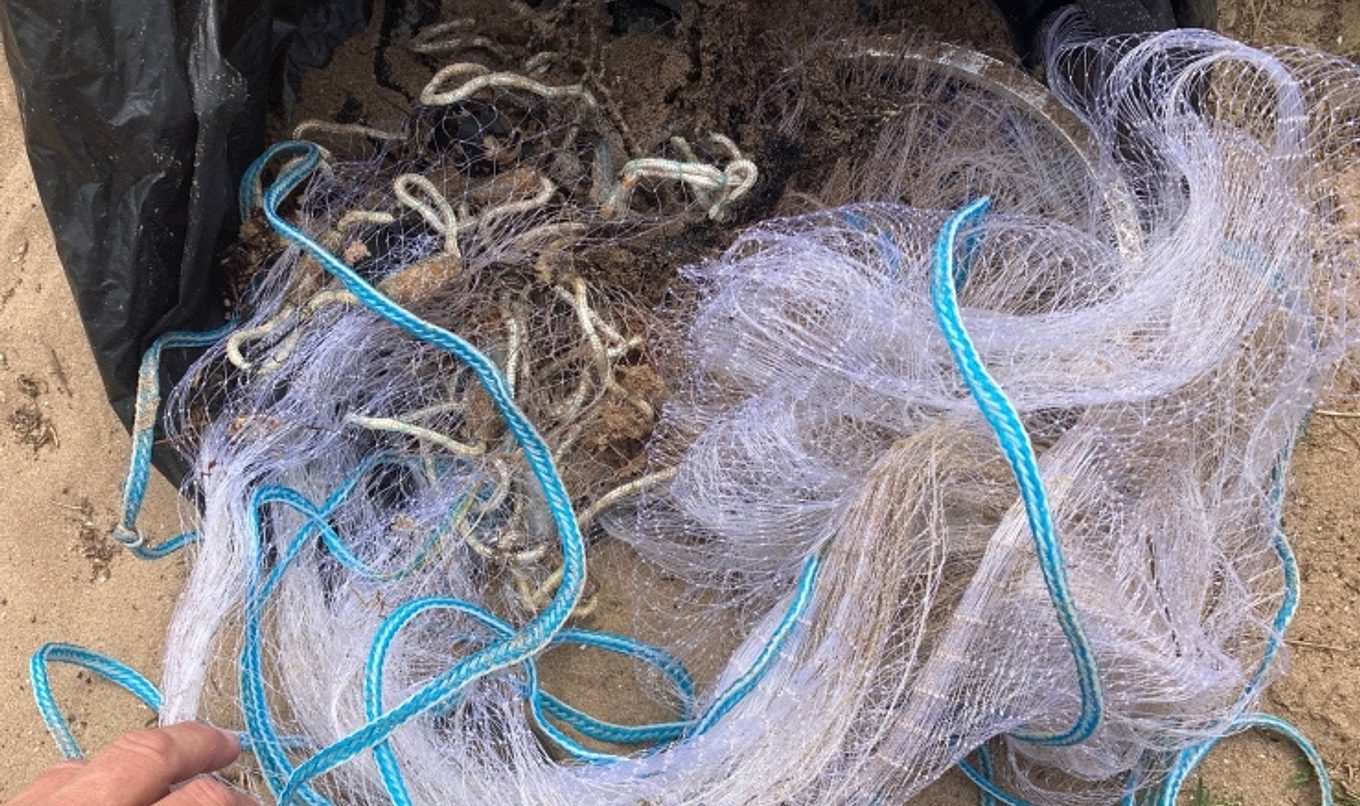 Marine park rangers conducting a routine patrol off Encounter Marine Park on November 9 found a cast net concealed in a black plastic garbage bag in the fore dunes of Basham Beach, an area adjacent to the Encounter Sanctuary Zone.
The net contained fresh seaweed, suggesting it had been recently used. It was the second illegal net found in the past three months.
On August 16, a member of the public tipped off National Parks and Wildlife Service (NPWS) and PIRSA Fisheries to a mesh net set in the Aldinga Reef Sanctuary Zone. Fisheries officers responded and seized the 45 m net, which contained dead fish.
NPWS Senior Ranger Darryl Cowan said it was illegal for recreational fishers to use either type of net in any coastal waters, let alone marine park sanctuary zones, in South Australia.
"With the warmer weather just around the corner, it's a timely reminder for people planning on heading out to fish over summer to be aware of marine park rules, particularly the location of sanctuary zones," Mr Cowan said.
"Marine park sanctuary zones are like national parks in the sea and have a high level of protection due to their conservation value."
Mr Cowan said it was an offence to take or harm any plant or animal within these sanctuary zones, meaning fishing was strictly prohibited. The maximum penalty for marine park sanctuary zone offences are a $100,000 fine or two years' imprisonment.
"Fishing in a marine park sanctuary zone is no different to hunting in a national park. It interrupts the natural balance of the ecosystem. We want sanctuary zones to be natural areas, where marine life can flourish," Mr Cowan said.
"There are currently 85 sanctuary zones across South Australia's state waters, protecting about six per cent of our marine environment. Fishing in these zones has been illegal since October 2014."
There are many tools available to help fishers know where sanctuary zone locations. Zoning is available online at www.marineparks.sa.gov.au, on smartphone apps, including SA Fishing and Deckee, as well as most chart plotters on board vessels.
"You should also check the signage at boat ramps and beach access points. Information regarding the location of local marine park sanctuary zones, as well as size, bag and boat limits for fishing, will be found there," Mr Cowan said.
"Thankfully, most of the rec fishing community do the right thing. You can also help be our eyes and ears out there on the water and report any suspected illegal fishing, whether inside marine parks or generally, by calling Fishwatch on 1800 065 522."