Get a stick out of NPWS celebrations
If you go out in the park today, you're in for a big surprise!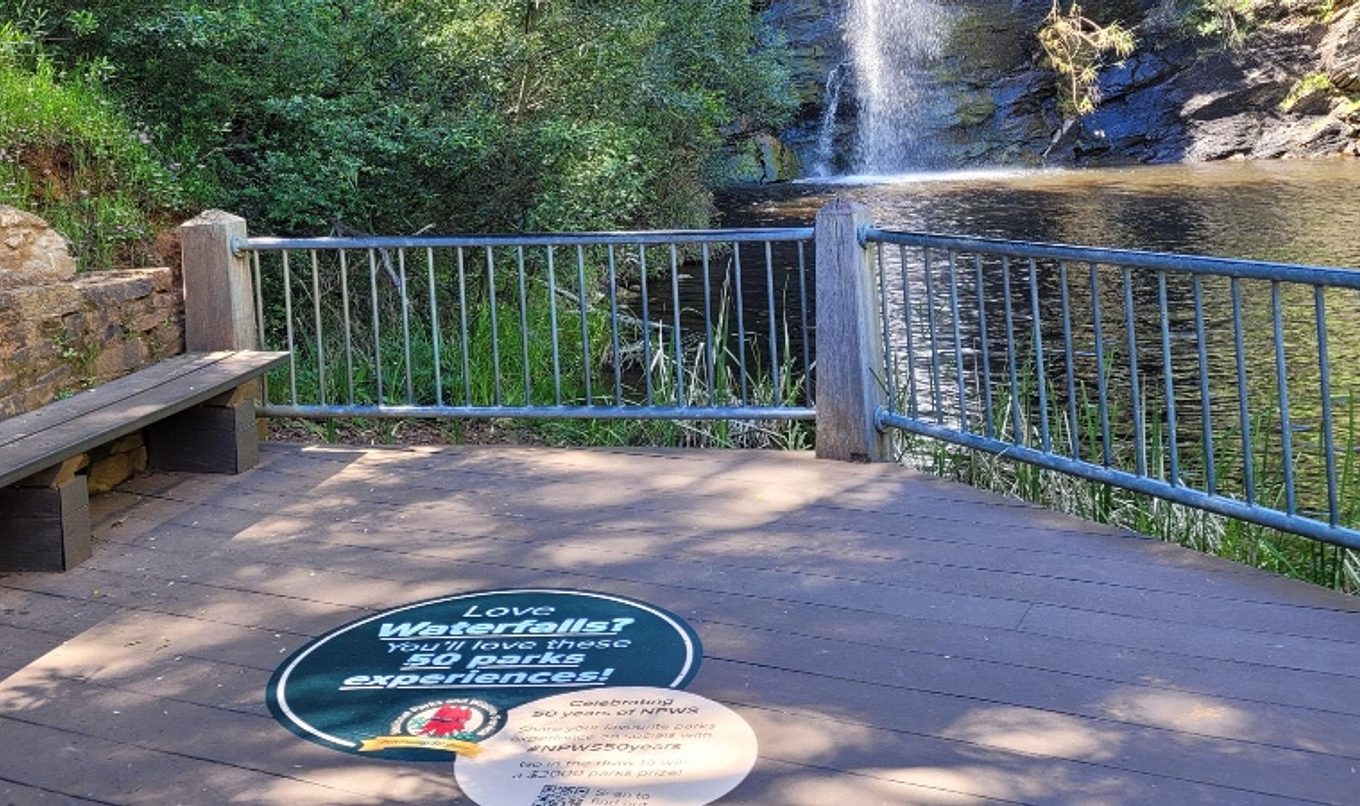 From the start of November, you'll be able to spot stickers on the ground of some park trails as part of celebrations to mark the 50th anniversary of conservation and protection of South Australia's wildlife and environment.
The temporary pavement posters will roll out in some of our most popular parks to share 50 of South Australia's most epic experiences, as well as giving visitors the opportunity to win an ultimate National Parks and Wildlife Service (NPWS) pass worth up to $2000.
The prize includes a stay in the new Kangaroo Island accommodation, a park pass, family passes to all commercial sites and an outdoor equipment voucher.
Enacted in 1972, the National Parks and Wildlife Act 1972 has been critical to the conservation and protection of native wildlife and the environment in South Australia.
South Australia's first national park – Belair National Park – was proclaimed in 1891and the current Act became law almost eight decades later.
From the conservation of native animals and plants, to the establishment of sanctuaries and the co-management of parks, the Act has remained steadfast despite significant change across the past 50 years.
NPWS Executive Director Mike Williams said South Australian parks and reserves were special places to many South Australians and deeply culturally significant to Aboriginal Peoples.
"We have an amazing network of world class national parks across South Australia and it's fantastic to see more and more people getting outdoors and experiencing them, so that generations well into the future enjoy all the natural wonders our state has to offer," he said.
"Our state has a unique network of wilderness protection areas and marine parks and the NPWS has a proud history of protecting the environment and biodiversity within them.
"They are spectacular destinations and are the cornerstone of our state's biodiversity.
"To all the rangers, volunteers, citizen scientists, campers, hikers, bikers and of course everyday visitors, thank you for helping take care of these special places.
"As part of the celebrations, we're also calling on people to share their favourite parks experience on social media. We would love to see your photos."
Be in with the chance to win by posting a photo to social media accompanied by the hashtag #NPWS50years
To find out more visit www.parks.sa.gov.au/campaigns/npws-50-years