Flood reinforcements arrive as flows likely to increase to 185 GL/day in second surge
Four kilometres of flood barriers will arrive in Adelaide today to be deployed around vital infrastructure in flood affected areas.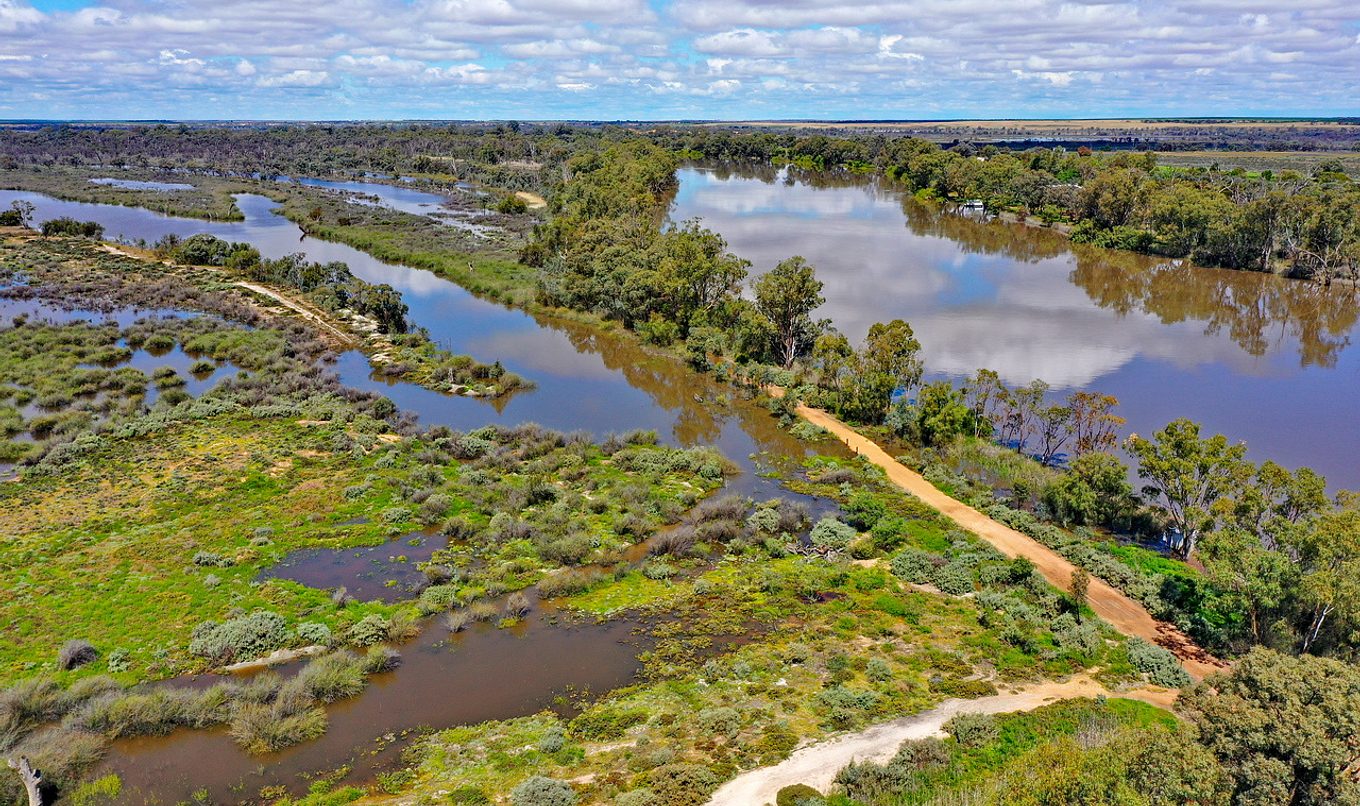 About 400,000 extra sandbags are also expected to arrive in South Australia in the coming days. The reinforcements are part of the $4.8 million flood protection package announced on Sunday and are in addition to the $9.1 million commitment to remediate existing levees and build new ones.

The barriers arrive as today's River Murray flow update shows there remains a high probability of 175 gigalitre a day flows by early December 2022, the same as the previous update.

However, it is predicted that the River is set to rise rapidly over the next fortnight before briefly flattening and rising again. Current forecasting for this second peak flow is within the range of previous peak flow forecasts, with a high probability of it reaching at least 185 GL/day, a moderate probability of 200 GL/day and a lower probability of 220GL/day.

River communities should consider this as part of their flood emergency preparedness and factor in potential road and ferry closures, disruptions to the power network and reduced services.

On Tuesday, the state government announced a $51.6 million initial financial assistance package for River Murray communities, households and businesses who will be affected by large-scale flooding.

This package includes one-off Personal Hardship Emergency Grants of $400 for an individual, or up to $1000 for a family will be made available to those displaced from their homes to assist with needs in the immediate aftermath of the disaster.

Meanwhile, Police Commissioner Grant Stevens has used his powers under the Emergency Management Act to officially declare a Major Emergency. As State Coordinator, the Commissioner will have powers to assist in the management of the response and recovery effort.

Former police chief inspector Alex Zimmermann has been appointed as recovery coordinator and will oversee a $2 million local preparedness fund.

People wanting more information on the River Murray flood event can call the SA SES flood and storm information line on 1800 362 361 anytime.

The ferry will be temporarily closed from 9am to 12pm today. Click here for information on the status of ferries along the River Murray.

Blackwater events in South Australia are still a likelihood and any fish kills observed in the wild should be reported to the FISHWATCH 24-hour hotline on 1800 065 522.

SA Water is asking people in the Riverland and Murraylands to register their mobile phone number with the utility to enable it to provide important and timely notifications on water and wastewater infrastructure issues. Visit sawater.com.au for details.

High flow maps, updated FAQs and new estimated arrival charts are available on the DEW website here.