SA's groundbreaking conservation program Bounceback celebrates 30 years
One of Australia's longest running biodiversity programs, which helped to save the yellow-footed rock wallaby from extinction, is celebrating its 30th anniversary.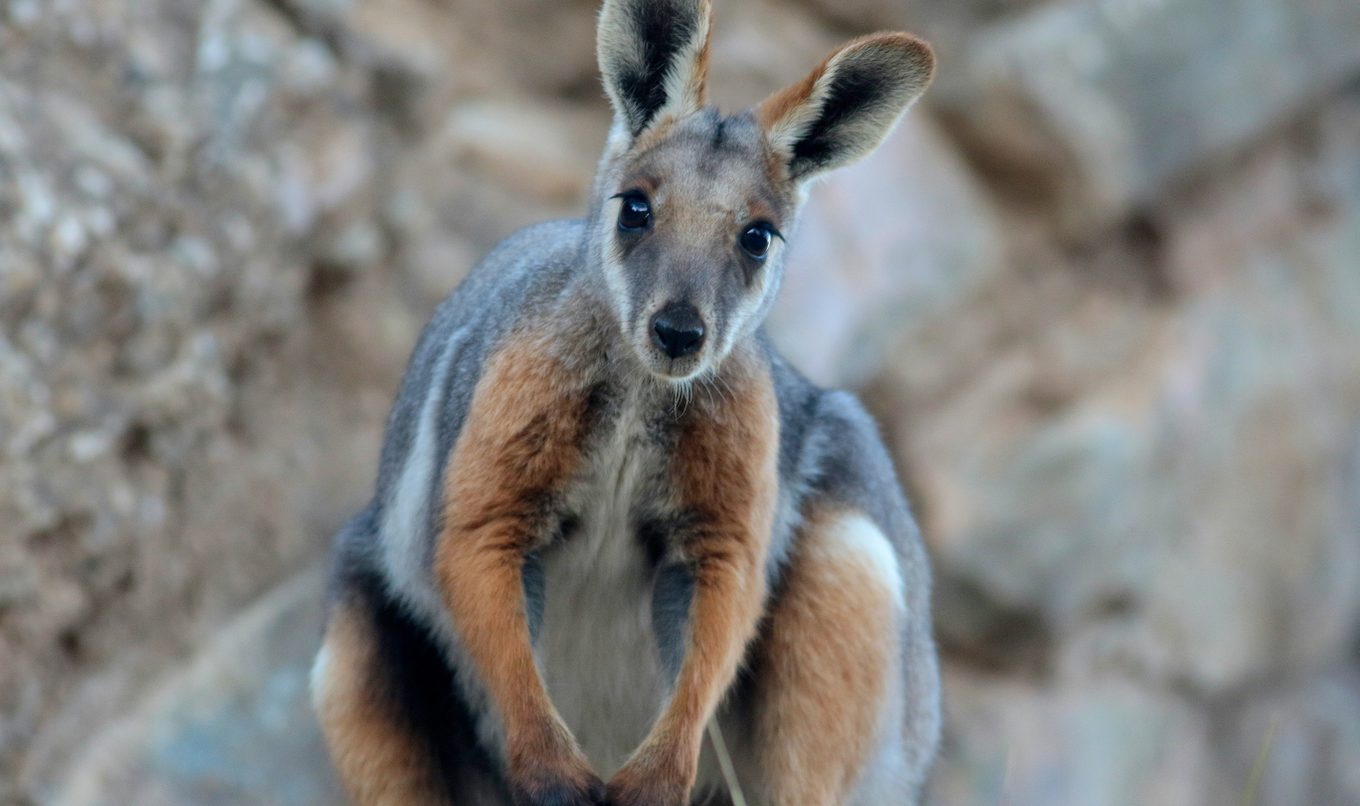 Bounceback plays a critical role in threatened species recovery, native species reintroduction and landscape repair across 900,000 hectares of South Australia's semi-arid ranges.

In the program's 30 years, numbers of yellow-footed rock wallabies (anduin the Adnyamathanha language) have increased more than 10 times since 1992.

Over the years, Bounceback has expanded to successfully reintroduce locally extinct animals, including the western quoll (idnya) (reintroduced from 2014) and the brushtail possum (reintroduced from 2015).

The program began in 1992 when a small group of National Parks and Wildlife Service (NPWS) rangers and wildlife managers began implementing a range of strategies to try and reverse the severe decline in the population of the yellow-footed rock wallaby in South Australia's Flinders, Olary and Gawler Ranges.

Habitat destruction caused through excessive sheep grazing, rabbits and feral goats, combined with predation by feral foxes and cats, have led to the extinction of a number of species. In the early 1990s, the yellow-footed rock wallaby was headed the same way.

However, Bounceback saw the introduction of a wide range of activities to better control these threats and restore the landscape to help save a species.

Since the program began, more than 200,000 feral goats have been removed from parks and reserves, and aerial baiting has proven effective for controlling foxes and reducing feral cat numbers.

The work of property managers and volunteers in pest animal and plant management has been invaluable in helping to restore the landscape.

The Bounceback team works closely with Traditional Owners, the Adnyamathanha, Barngarla, Ngadjuri, Nukunu and Kokatha, to ensure that their cultural heritage is respected, and traditional knowledge and aspirations are incorporated into Bounceback programs.

It also works with private landowners and receives invaluable support from volunteer organisations such as the Conservation and Wildlife Management Branch of the Sporting Shooters Association, and Friends of Parks groups.
With the support of partner organisations including The Foundation for Australia's Most Endangered Species (FAME), the South Australian Arid Lands Landscape Board, the South Australian Government and Australian Government, plus in-kind support from numerous private landholders, it's been possible to continue, and further expand Bounceback's program.

The Department for Environment and Water's National Parks and Wildlife Service will hold a special event on 27 October to celebrate the achievement.
For more information visit: www.environment.sa.gov.au/topics/ecosystem-conservation/bounceback