Lead authors visit Flinders Ranges to progress World Heritage Bid
Momentum continues to build on the World Heritage bid for South Australia's iconic Flinders Ranges, with the lead authors for the nomination document touring key sites in the region last month.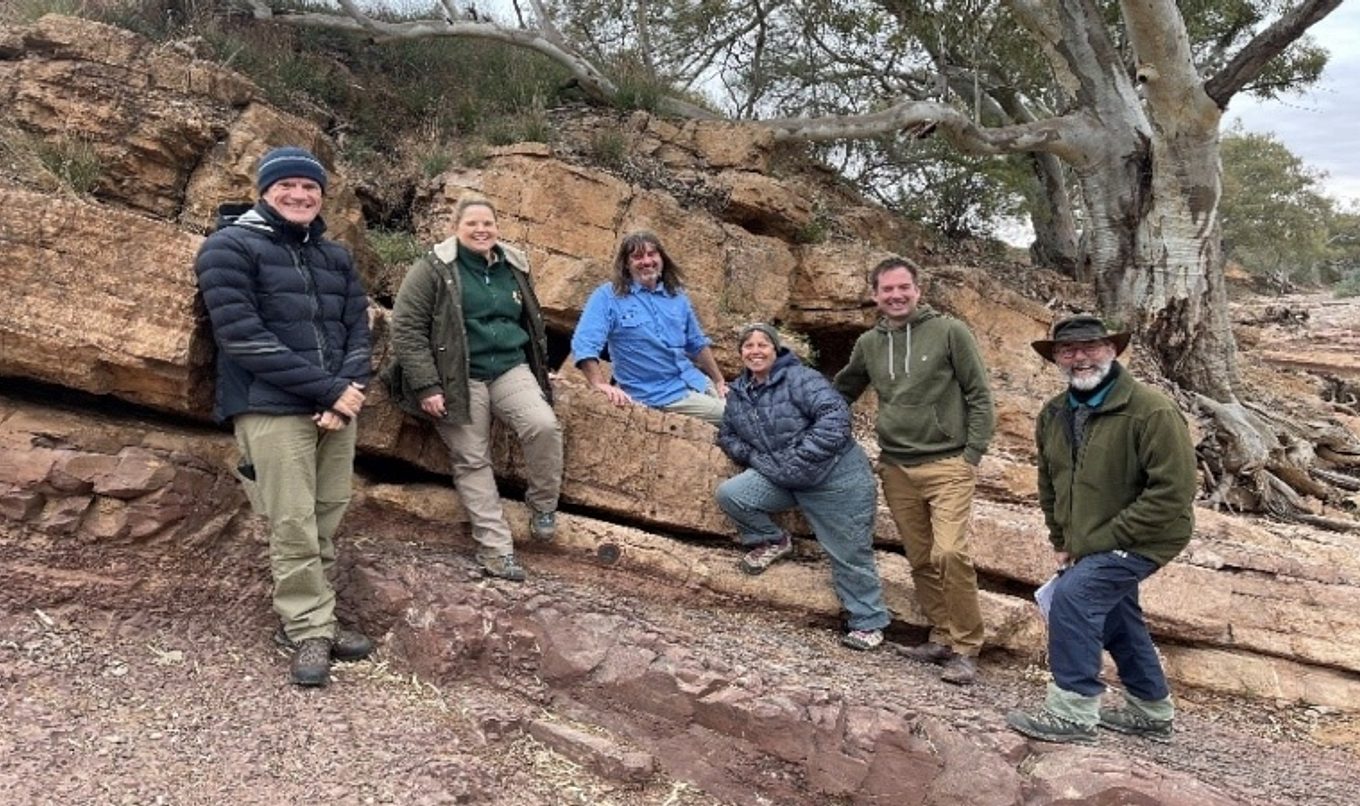 The aim of the visit was to examine the scientific values of the proposed World Heritage sites in the Flinders Ranges, including those along the Brachina Geological Trail and in Nilpena Ediacara National Park.
Distinguished Professor Mary Droser from the University of California Riverside along with Steve Hore from the Geological Survey of SA and Honorary Professor Glenn A. Brock from Macquarie University were joined on the site visits by staff from the Department for Environment and Water (DEW).
The group also met with community members and landholders from Blinman and surrounds to discuss the World Heritage proposition and how the community can benefit.
DEW's Acting Director, National Parks Programs, Jason Irving said World Heritage sites are unique and exceptional places around the world that are considered to have either natural and/or cultural values that are internationally important.
"Over 600 million years old, the Flinders Ranges is one of Australia's magnificent landscapes," Jason said.
"The fossils and geology of the region are particularly fascinating, displaying the history of our planet and the evolution of life on Earth.
"Some of this critical evidence includes the world's finest example of the Ediacaran explosion of life when the earliest forms of complex multicellular animal life evolved.
"It is these outstanding geological and palaeontological forms within the Flinders Ranges that make it an important site to pursue for World Heritage Listing."
Jason said the authors plan to reconvene in September to visit proposed World Heritage sites further north in Arkaroola and Vulkathunha-Gammon Ranges National Park. Drafting of the full nomination document will occur throughout 2022 and 2023.
Meanwhile, to support the World Heritage bid, upgrades to visitor facilities along the Brachina Geological Trail are underway that includes a new trail and viewing platform nearing completion at the site of the Golden Spike. (A brass marker identifying the end of the Elatina glaciation and Cryogenian Period and the start of the Ediacaran Period.)
World Heritage listing is coordinated by UNESCO through the World Heritage Centre, with independent evaluations and recommendations to the World Heritage Committee about whether a nomination should be included on the World Heritage List.
DEW is aiming to submit the nomination document to UNESCO by their February deadline in 2024. If this submission is achieved, it will be some 18 months until the outcome of the evaluation is known and World Heritage listing awarded.
For more information visit the DEW website.