Paringa Paddock upgrades sure to float your boat
Grab your kayak and head for Paringa Paddock in the Riverland.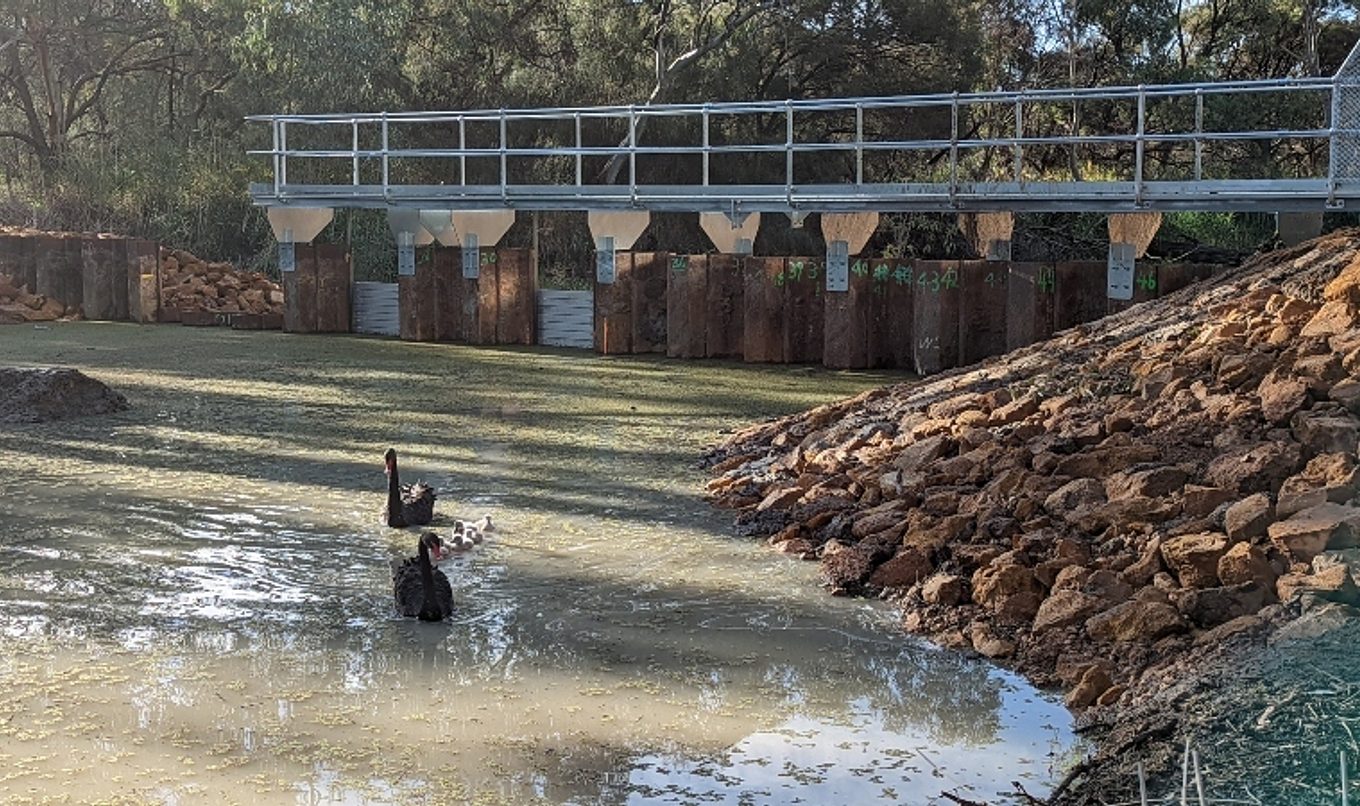 That's the message from the Department for Environment and Water (DEW) with infrastructure upgrades completed this week providing tourists and locals an opportunity to canoe directly from the River Murray, through a secluded creek inlet, and into a fabulous wetland environment.
The creek inlet had been blocked due to a historic pipe structure obstructing access into the creeks and connected wetlands. A build-up of silt and vegetation had also started negatively affecting the health of the connected wetlands.
DEW spokesperson, Dr Glenn Shimmin explained that works undertaken have seen the old pipe structure removed and a new regulator installed which will improve the connection between the River Murray and the wetland. The regulator will remain open the majority of time and will be trafficable by canoes.
"The completed upgrades to the inlet structure into Deep Creek will support the Paringa Paddock wetland regulator, which was installed under the Riverine Recovery Project, to receive and hold water in the wetlands during weir pool raising and when the flow in the River Murray is high," Dr Shimmin said.
"Connection of wetlands to the River Murray is important to ensure trees and vegetation in these areas receive regular water access.
"When the Lock 5 weir pool levels are raised, water will fill the permanent wetland through Deep Creek inlet structure and then spill onto the connected network of temporary wetlands which burst into life when water is added."
Dr Shimmin said the upgrades will provide much needed connectivity between the River Murray and the Deep Creek wetlands and the temporary wetlands in Paringa Paddock. The juvenile River Red Gums and Black Box will also be able to improve and thrive with better water access.
"The inlet structure and permanent Deep Creek wetlands are located between two prominent caravan parks which will provide visitors great access to explore this area," Dr Shimmin said.
"Parts of Paringa Paddock have recently been proclaimed a part of the Murray River National Park and are very popular with tourists for camping, fishing, walking and bike riding."
SA Water as the asset manager has managed the construction process for the upgrade.

The environmental infrastructure was delivered through the South Australian Riverland Floodplains Integrated Infrastructure Program (SARFIIP), a $155 million investment program funded by the Australian Government through the Murray-Darling Basin Authority and implemented by the South Australian Government to improve the watering and management of River Murray floodplains in the Riverland.
This project is contributing to enhanced environmental outcomes on a local scale, which will complement environmental watering activities made possible under the Basin Plan.