State Government responds to community concerns
The Government of South Australia has issued an interim licence to an Eyre Peninsula local council to help ensure one of the Eyre Peninsula's most beautiful beaches is protected.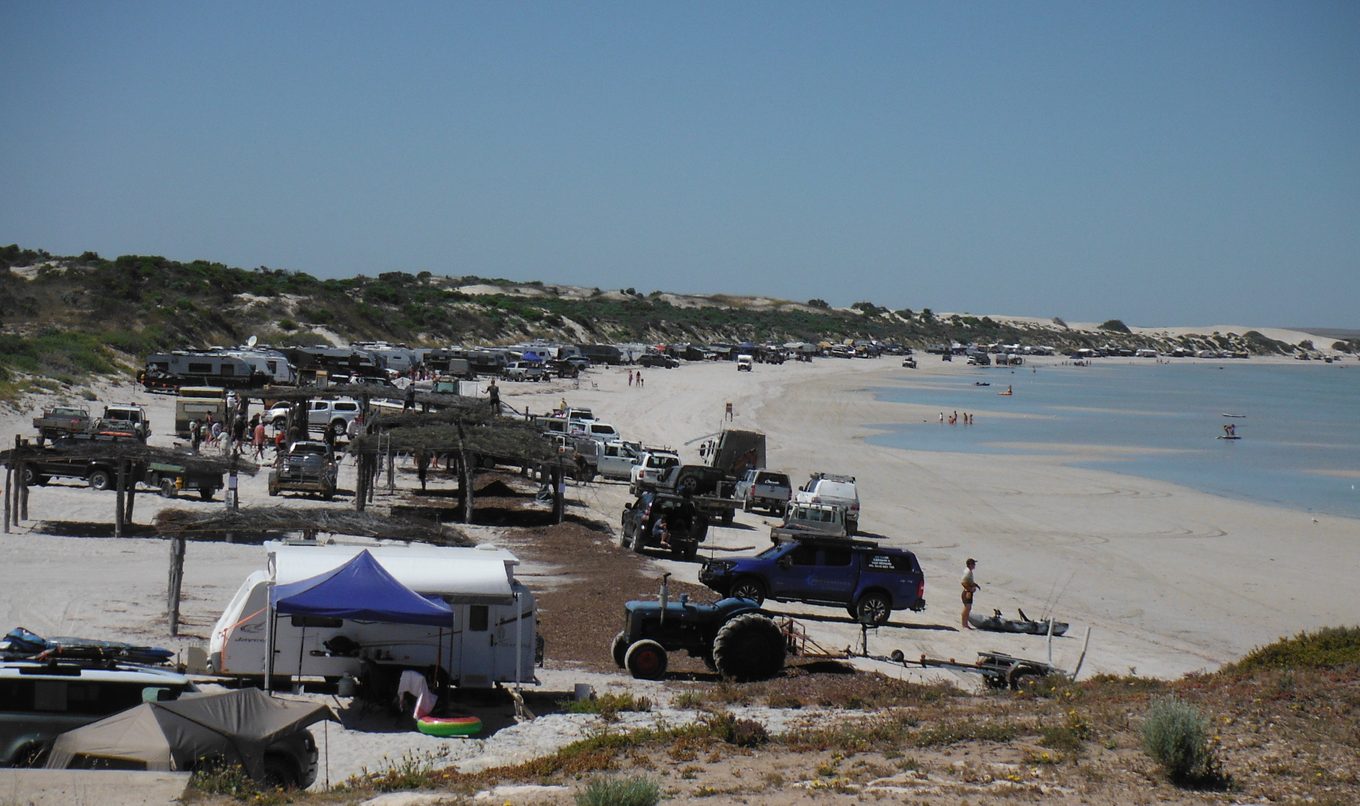 With international borders closed due to COVID-19 until recently, many Australians have been looking to holiday in their own backyard with places like Perlubie Beach becoming very popular and sometimes quite crowded.
Following extensive consultation with the District Council of Streaky Bay, state government has entrusted more responsibility to council to help enable local decision making about the management of the popular tourist attraction.
Perlubie Beach is situated on Crown Land and while visitors are permitted to camp for 21 days, the increase in visitors has put environmental pressures on the beach.
Following the licence being issued, the District Council of Streaky Bay will undertake consultation with its community about how to best manage the beach.
The Department for Environment and Water's Manager for Crown Lands Program, Piers Brissenden said the state government recognises how important it is to support local communities – especially when it comes to preserving its natural wonders.
"Not just for its own enjoyment, but for that of visitors and future generations," he said.
"This is a fantastic outcome for everyone who loves spending time at this very popular location, and will ensure the beach can be well managed into the future.
"I encourage anyone who is interested in the future management of Perlubie to take part in the council's upcoming community consultation so that you can continue to help shape and protect this beautiful part of South Australia."
District Council of Streaky Bay Mayor Travis Barber said the council welcomed the decision.
"It is an example of the willingness of the new Malinauskas Government to listen to regional concerns and act on them quickly," he said.
"Council now plans to start the discussion with its community and visitors to the much-loved beach about how they want the beach managed into the future.
"I know through listening to localised voices we will see an innovative approach to the management of the beach which will balance the needs of the environment, visitors and the community."
To participate in the District Council of Streaky Bay's consultation visit the council's website.