Prescribed burning success despite a challenging autumn
The National Parks and Wildlife Service (NPWS) exceeded its planned 43 prescribed burns this autumn season protecting local towns, managing biodiversity and working with private landholders to manage their properties.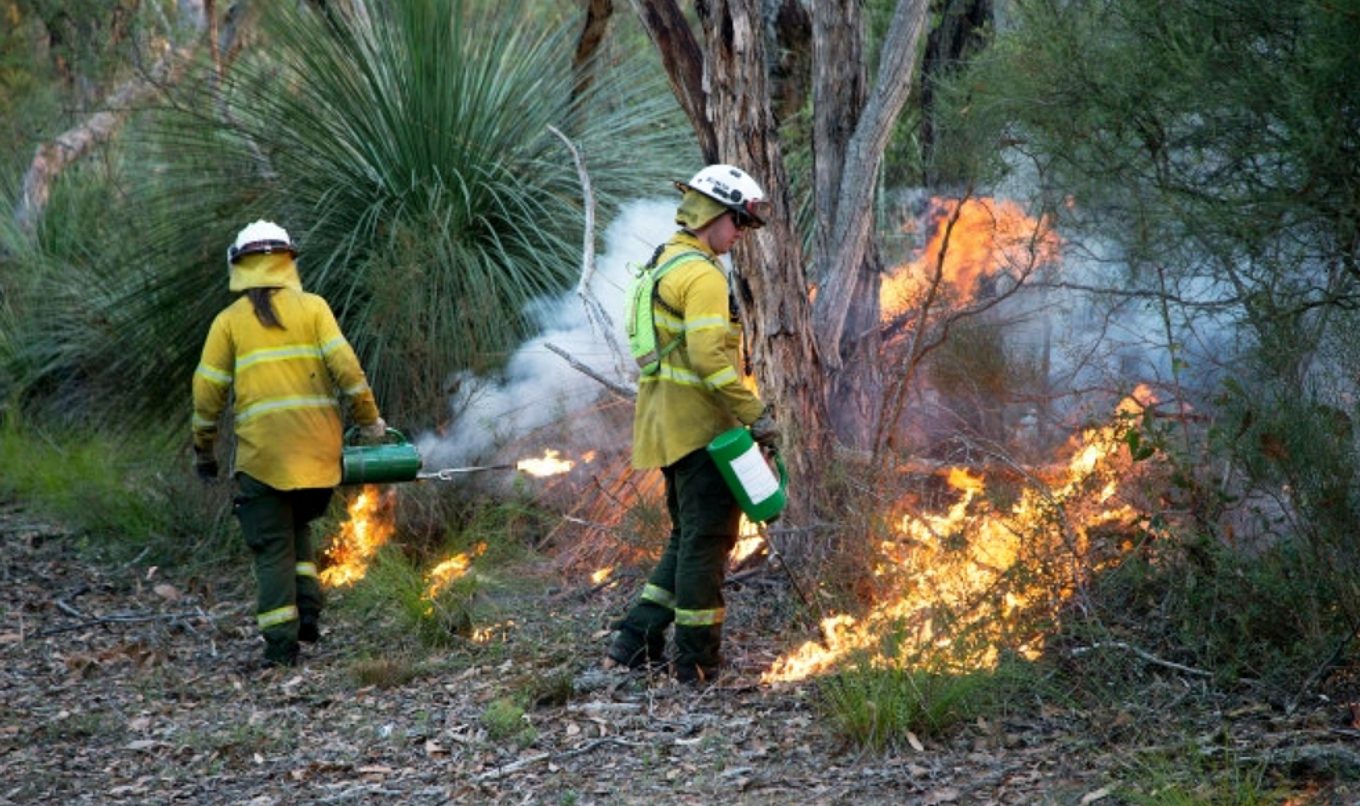 The Fire Management team successfully completed 46 planned prescribed burns, a total of 5454 hectares, during the unusually long autumn season. This includes 18 burns as part of the NPWS Burning on Private Land program, which targets properties identified in local Bushfire Management Area Plans as being in high bushfire risk locations.
The autumn result builds upon the 100% achievement of the spring program, where 47 burns were completed, treating 1816 hectares, bringing the total of the 2021/22 prescribed burning program to 93 burns across 7270 hectares.
Cool autumn days, light winds and late summer rains meant NPWS had to be pragmatic when it came to scheduling prescribed burns.
NPWS Fire Management Director, Fiona Gill said that every season has its nuances and that NPWS always pays careful attention to weather trends which can impact the prescribed burn program.
"NPWS track weather trends and changes, then customises our program to the climate and weather which presents itself," Ms Gill said.
"We only burn if the site and weather are within the right combination of fuel load and moisture, temperature, relative humidity, and wind direction and speed for each site.
"Each burn is meticulously planned in the lead up to the burn, and is timed to ensure enough moisture in the landscape, which makes burns easier to control, yet with weather conditions warm and dry enough for burns to ignite and spread, but not so hot or windy that they could get out of control.
"This autumn's milder conditions meant grape growers in the Adelaide region were still harvesting well into the autumn prescribed burning season, so we worked closely with them to reduce the risk of smoke taint.
"One season doesn't define the bushfire risk for any region, so burns that didn't happen this season will be rolled over into another, along with other tools we use to mitigate risk.
"Prescribed burns won't stop bushfires in heightened fire danger conditions, but the low fuel areas they create can reduce fire behaviour, provide a safer environment for firefighters to work from, increase defendable space around homes and other assets, and provide earlier containment options once conditions subside.
"This work is important to help save lives and property, along with our burns to regenerate plants and animal habitats and increase biodiversity."
In Ikara-Flinders Ranges National Park, NPWS engaged with Traditional Owners to conduct a burn to reduce bushfire fuel in Wilpena Pound.
Before the fire was lit, Fire Management staff and local Aboriginal Senior Ranger Arthur Coulthard briefed Adnyamathanha Co-management Board Members, then took them onsite during operations where they listened in on firefighters communicating with each other throughout the day, before they were taken up in a helicopter at the end of the day, for an aerial view of the fireground.
This experience has given the Traditional Owners a better understanding of how a prescribed burn is planned and conducted.
NPWS also supported CFS through its Brigade members responding to 24 bushfires on public and private land around the state during the past fire danger season.
The 46 prescribed burns in autumn builds on the 47 completed last spring, bringing the state-wide total for the 2021/22 season to 93.