Plans underway for floodplain watering after successful 2021 operations
Following successful operations in 2021 which delivered significant ecological benefits to the region, planning is underway for the delivery of water for the environment to the Chowilla, Pike and Katarapko floodplains during winter and spring.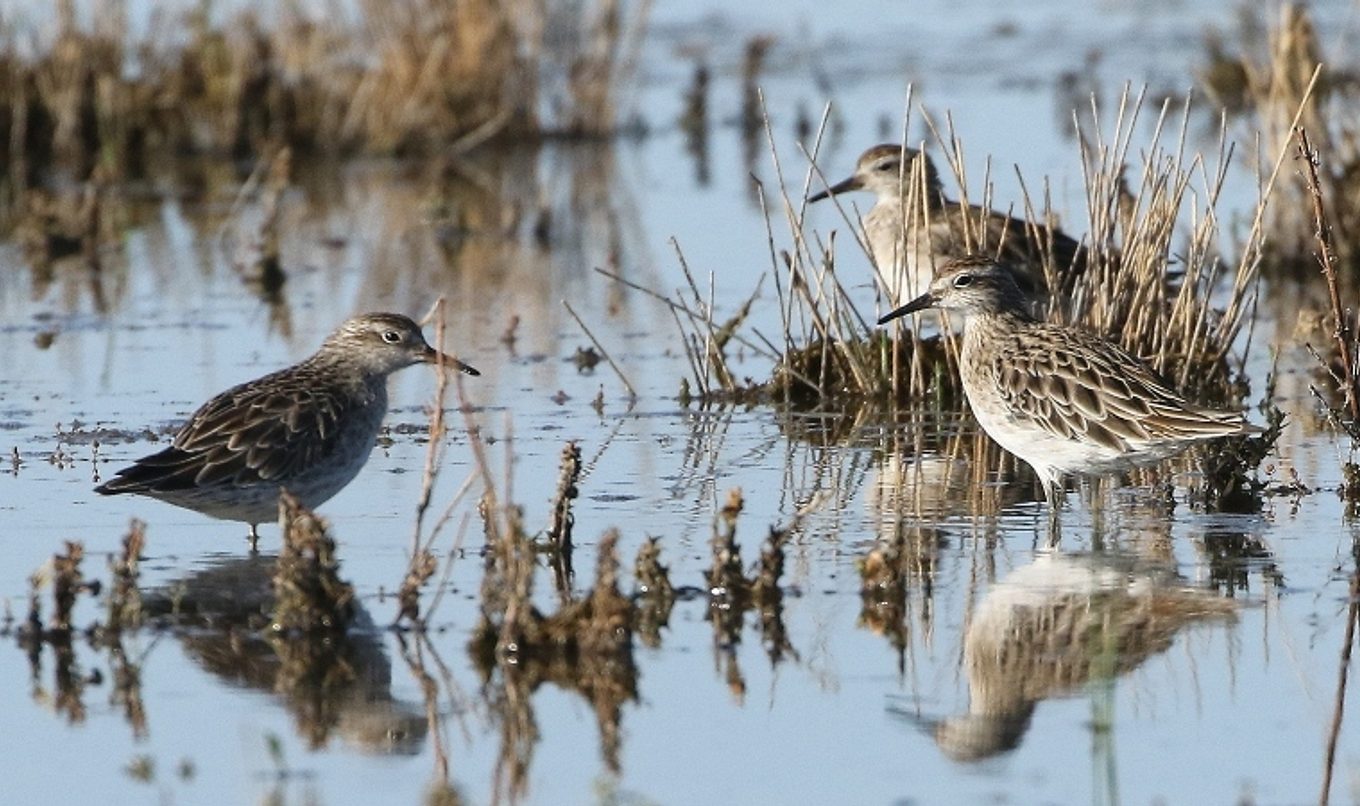 The planned floodplain operations will coincide with associated weir pool raisings at Locks 4, 5 and 6. Additional weir pool raising is also being planned for Locks 1, 2 and 3.
Program Leader, River and Floodplains with the Department for Environment and Water Jan Whittle said this will be the third time the infrastructure at the Pike and Katarapko floodplains has been operated since they were commissioned in 2020 under the South Australian Riverland Floodplains Integrated Infrastructure Program (SARFIIP).
Chowilla also received environmental water in 2021 through operation of the regulator.
"The floodplains have been responding well since receiving the additional water for the environment over the past two years," Jan said.
"Environmental watering at the floodplains and raising of the weir pools will be dependent on approvals, environmental water availability, River Murray flow and water quality conditions.
"The scale of the operations will also be dependent on River Murray flow conditions, with higher flows enabling operation of the regulators to a higher level resulting in more extensive floodplain watering.
"By delivering water for the environment to the various wetlands along the river, we are
trying to promote, rehabilitate and restore thirsty and recovering floodplain vegetation communities.
"Last year we saw just how important this water is in providing widespread and diverse habitat for the foraging and breeding of waterbirds, native fish, frog species and various other native fauna.
Jan said weir pools at 4, 5 and 6 will be raised during regulator operations. In addition, small scale weir pool raising followed by potential lowering at Locks 1, 2 and 3 is currently being considered. Managing the weirs for variable water levels will help to reinstate some variability which is important for the health of the River Murray.
Good flow conditions are continuing in the River Murray providing fantastic benefits for the environment. River conditions and all environmental watering activities are closely monitored with management adapted as flow conditions change.
To stay informed about River Murray operations, weir pool manipulation and environmental watering at these floodplains you can subscribe or access the SA River Murray by visiting the following website link: http://www.environment.sa.gov.au/managing-natural-resources/river-murray/flow-reports
To ensure you receive updates and don't miss any information please email Engagement Officer Ellee Eleftheriadis (ellee.eleftheriadis2@sa.gov.au) with your contact details so we can update our system for future communications.
This project is contributing to enhanced environmental outcomes on a local scale which will complement environmental watering activities which have been made possible under the Basin Plan.