New walk-in campgrounds are complete
Construction of the new campgrounds along the Wild South Coast Way is now complete and sites are available to book online.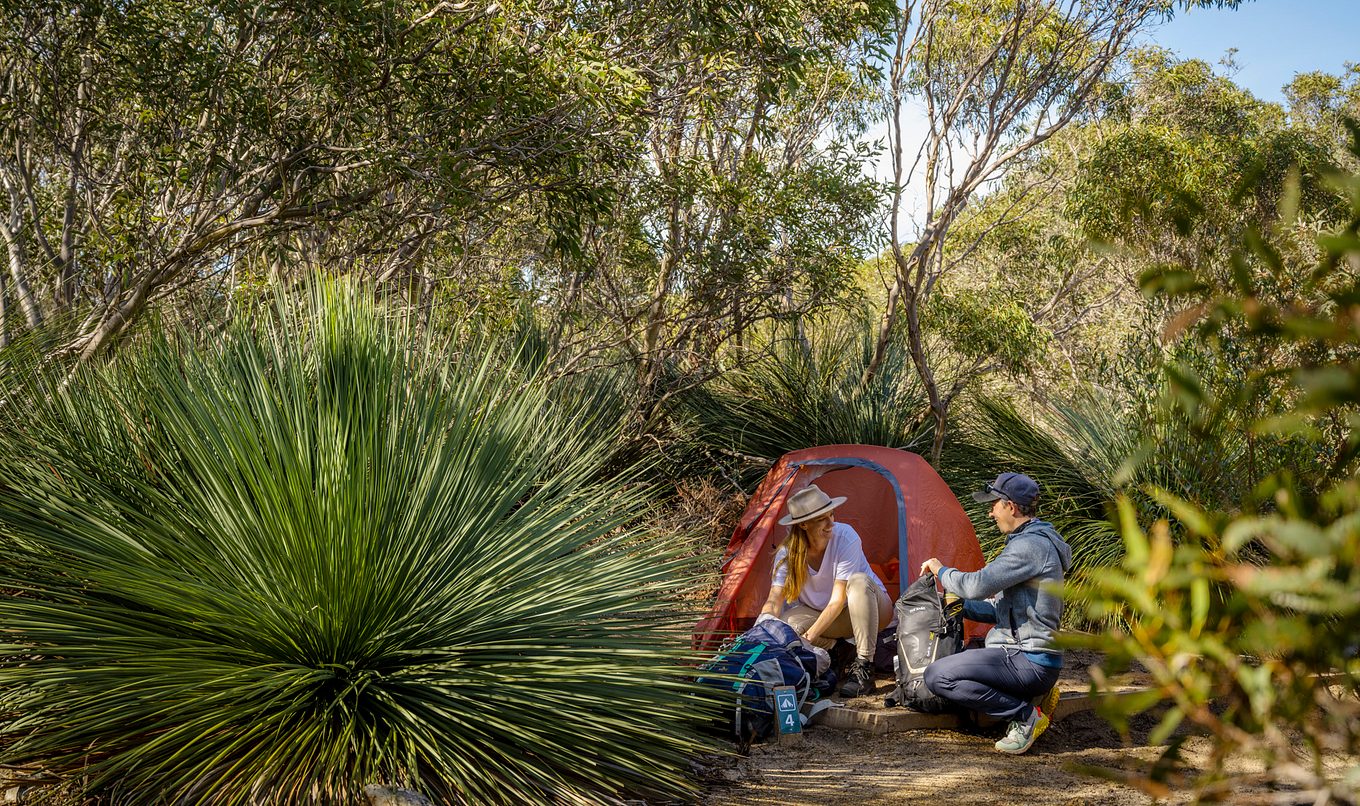 The four purpose-built campgrounds are accessible by foot only and are dedicated to those seeking a more intimate and unique walking experience. They have been named in Ngarrindjeri language. The new walk-in only campgrounds are:
Each campground includes:
Shelter (with seating, large food preparation bench and sink with untreated rainwater)
Unisex drop toilets with sinks
10 two-person timber or compacted earth tent pads
Rainwater tanks
In total, eight campgrounds accommodate the needs of multi-day walkers along the trail. The other four campgrounds can be reached by either foot or vehicle. View our interactive map to learn the locations of each campground and to book.