New visitor access to the Golden Spike
Known to be the only Ediacaran Global Stratotype Section and Point (GSSP) in the southern hemisphere - the Golden Spike site will be celebrated with the introduction of new trail access and a viewing platform.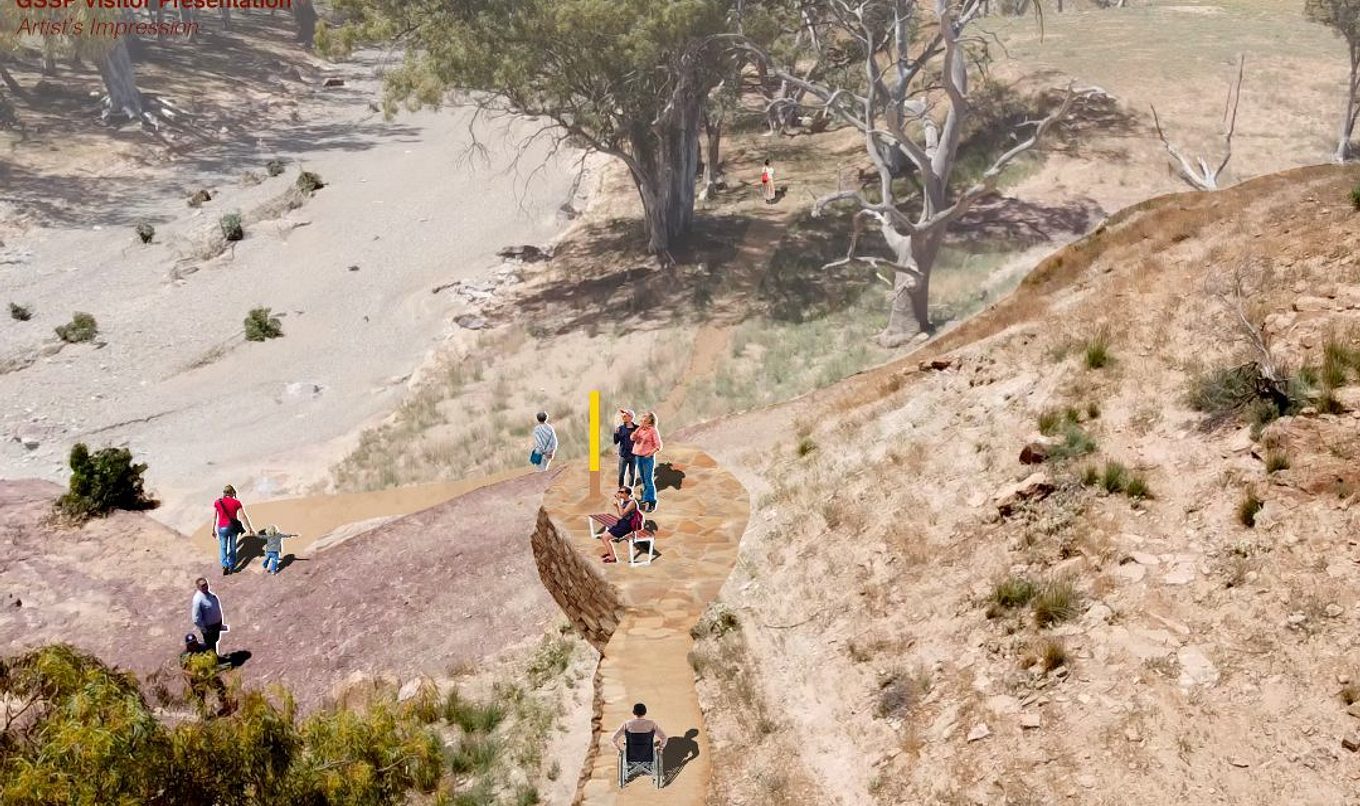 The iconic GSSP brass plaque is situated along the Enorama Creek (800 metres from the Trezona campsite) and is a popular attraction already sought after along the geological trail.
At the site of a former shale quarry (which was remediated in 2021), a parking area will see 6 angled vehicle spaces and 40 metres of long-vehicle parallel parking. A clear and defined turn-around space will be created with cypress bollards separating pedestrian access to a new trail leading to the edge of the creek.
The 35 metre trail to the GSSP viewing area will be formalised with new interpretation posts and dry stone paving to encourage access along a gravel trail. A dry stone wall will support the elevated and universally accessible viewing area with seating.
Steps and a short trail will allow for visitors to access the creek for close-up viewing of the GSSP marker and also connect with the nearby Trezona Loop Walk trail.
The GSSP marker identifies the end of the Elatina glaciation and Cryogenian Period and the start of the Ediacaran Period.