Simpson Desert, Witjira national park re-opens to four wheel drives
Roads have now re-opened to four wheel drive traffic at Munga-Thirri-Simpson Desert and Witjira national parks, after heavy rainfall and flooding affected road access earlier this year.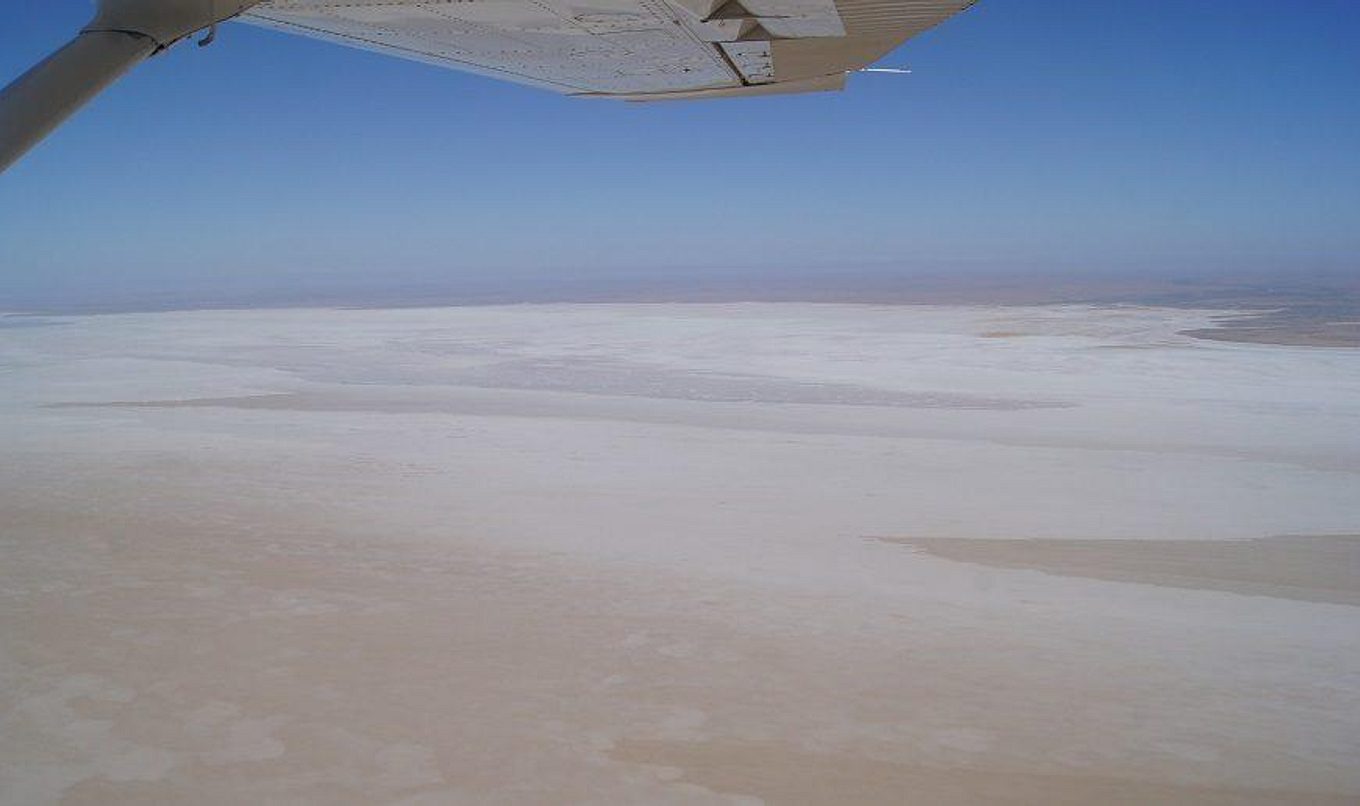 The parks have reopened to four wheel drive traffic only, with no towing allowed.
National Parks and Wildlife Service District Ranger Travis Gotch said repairs were completed earlier than expected by the Department for Infrastructure and Transport, from Hamilton Station to the Northern Territory border by 21 April.
"As the roads and tracks were repaired sooner than expected we were able to bring forward the opening date," he said.
"The Pastoral Board has also advised that Public Access Routes (PARs) are being assessed for public safety and damage."
Access to Kati Thanda-Lake Eyre National Park via the Halligan Bay PAR is now also available.
Warburton, Pedirka and Walkers Crossing PARs remain closed for now.
Travis says that Lake Eyre (North)/Kati Thanda has approximately 15 per cent coverage with no water currently visible from the ground at Halligan Bay point. Lake Eyre (South)/Kati Thanda has approximately 80 per cent coverage.
"Water in the lake is best viewed by air with tour operators who offer scenic flights over the lake," he said.
Since the summer of 2008-09, Munga-Thirri-Simpson Desert National Park has been closed during the summer months in the interests of public safety due to the extreme temperatures.
Crossing the Simpson Desert takes four days on average, depending on the number of stops and weather conditions. In all, it's about 26 hours of driving, which currently attracts over 10,000 visitors annually.
Witjira is also a very popular destination, home to the National Heritage-listed Dalhousie Springs with more than 120 mound springs. The area has been used by Aboriginal people for thousands of years as a source of food, shelter and medicine. The park is also home to unique species of fish such as the Dalhousie gudgeon and other rare aquatic life found nowhere else in the world.
"Visitors to the region start to increase around Easter and peak during the July school holidays," Mr Gotch said.
"Numbers then start to decline, with very few people crossing the desert in November.
"Temperatures can fall below zero at night during winter and can climb to more than 50C during the hottest summer days.
"All visitors must buy a Desert Parks Pass to cross the Simpson Desert which provides important information on how to prepare for the crossing, what to do in emergencies and also lists emergency contact numbers.
"We usually recommend that first-time visitors travel west to east to take advantage of the gentler upslope to most dunes (from Dalhousie/Witjira National Park through to Birdsville).
"The Simpson is made up of 1100 parallel sand dunes, some of which are 200 kilometres long, and tracks like the Old Andado, Colson or Hay River tracks have been made in the dips of the dunes and run for tens of kilometres.
"Visitors get to see an incredible array of birds, animals and plants."
For further information regarding the Munga-Thirri-Simpson Desert, Witjira or Kati Thanda-Lake Eyre national parks visit www.parks.sa.gov.au
For up to date public road information outside of the national park, visit www.dit.sa.gov.au/OutbackRoads
Alternative routes across the Simpson Desert include the Hay River and Madigan Line tracks in the Northern Territory and the QAA line in Queensland. Permit and track information can be found at www.clc.org.au/permits and www.diamantina.qld.gov.au