New lookout opens in Dhilba Guuranda-Innes National Park
The new Gulawulgawi Ngunda Nhagu – Cape Spencer Lookout has opened in Dhilba Guuranda-Innes National Park providing visitors with spectacular 360-degree views of Investigator Strait and the Althorpe Island group, as well as Kangaroo Island in the distance.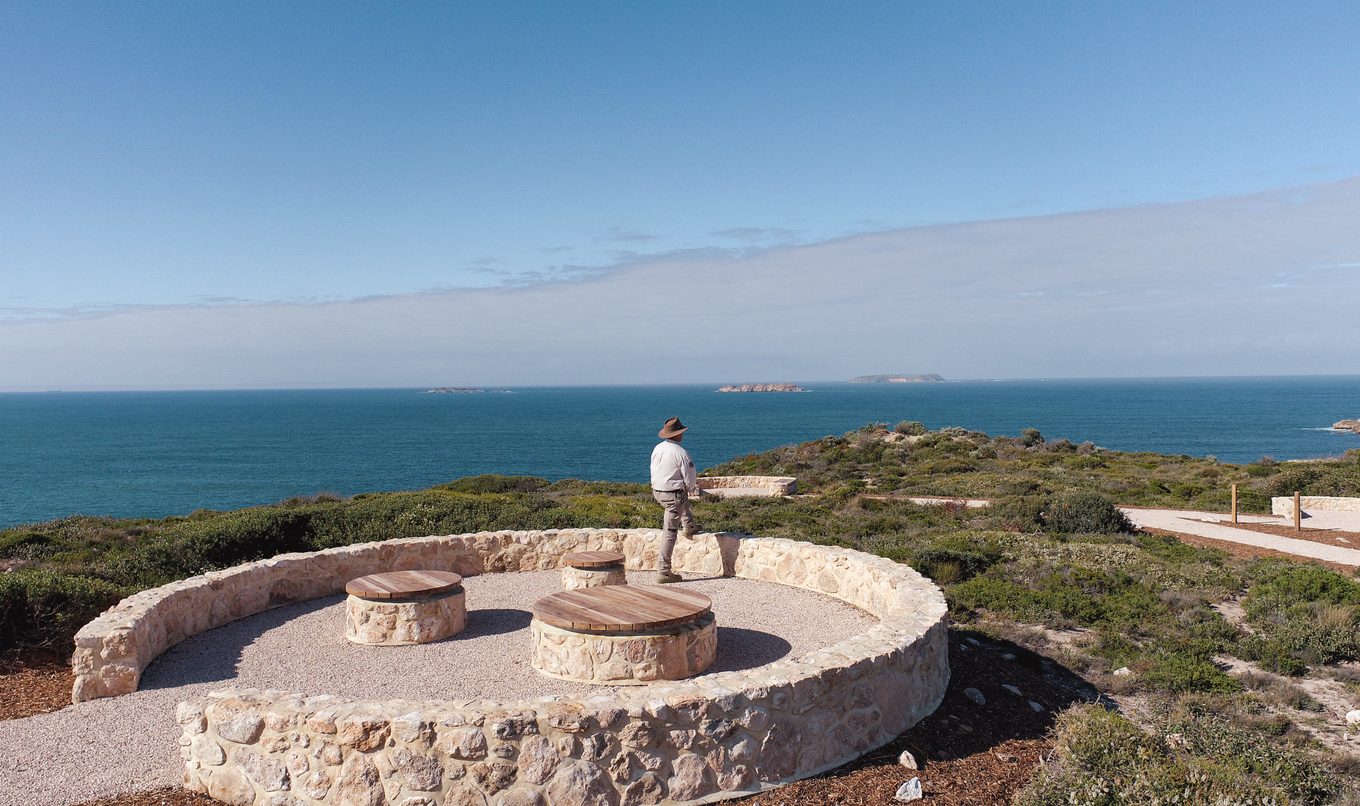 Part of a $3 million investment at the ever-popular Dhilba Guuranda-Innes National Park on the Yorke Peninsula, works are also underway at Stenhouse Bay and Shell Beach, to build additional picnic areas, toilet facilities and carparks at the day visitor areas and campgrounds.
The upgrades are part of the South Australian Government's Parks 2025 initiative which is delivering record amounts of funding to the environment.
Parks 2025 is a once-in-a-generation investment in more than 30 parks across the state to improve the visitor experience, boost conservation and create jobs in SA regions.
The new, accessible lookout will further enhance Dhilba Gurranda-Innes National Park's reputation as a must-visit destination. It is a spectacular part of our state with its beautiful coastline and beaches.

Additional works being undertaken at the park include at Stenhouse Bay, with an improved campground design and new and upgraded visitor facilities, while works at popular Shell Beach will include an upgrade to the existing carpark and construction of a new toilet facility
The name Gulawulgawi Ngunda Nhagu comes from the Narungga word 'Gulawulgawi' being the place name for the Cape Spencer area, and 'Ngunda Nhagu' meaning lookout. It is pronounced: Goo-lu-wool-gowie Ngoon-dah Nha-koo.
The Department for Environment and Water's National Parks and Wildlife Service (NPWS) is working with the park's Co-management Board, Traditional Owners and Friends of Parks volunteer groups to ensure the best outcome in creating new visitor facilities at the iconic park.
NPWS is working closely with Traditional Owners to establish the new lookout as a major interpretive site and share Narungga stories that relate to the landscape of the park. Additional signage will help to share these stories with visitors to the site.
The upgrades are expected to be complete by June 2022. Find out more www.parks.sa.gov.au