Detailed designs presented at latest Bookmark Creek community workshop
The fourth in a series of targeted community workshops to discuss ways to reinstate natural habitat conditions in Bookmark Creek was held online last week, where designs were presented to participants including the reveal of an aquatic multi-purpose structure.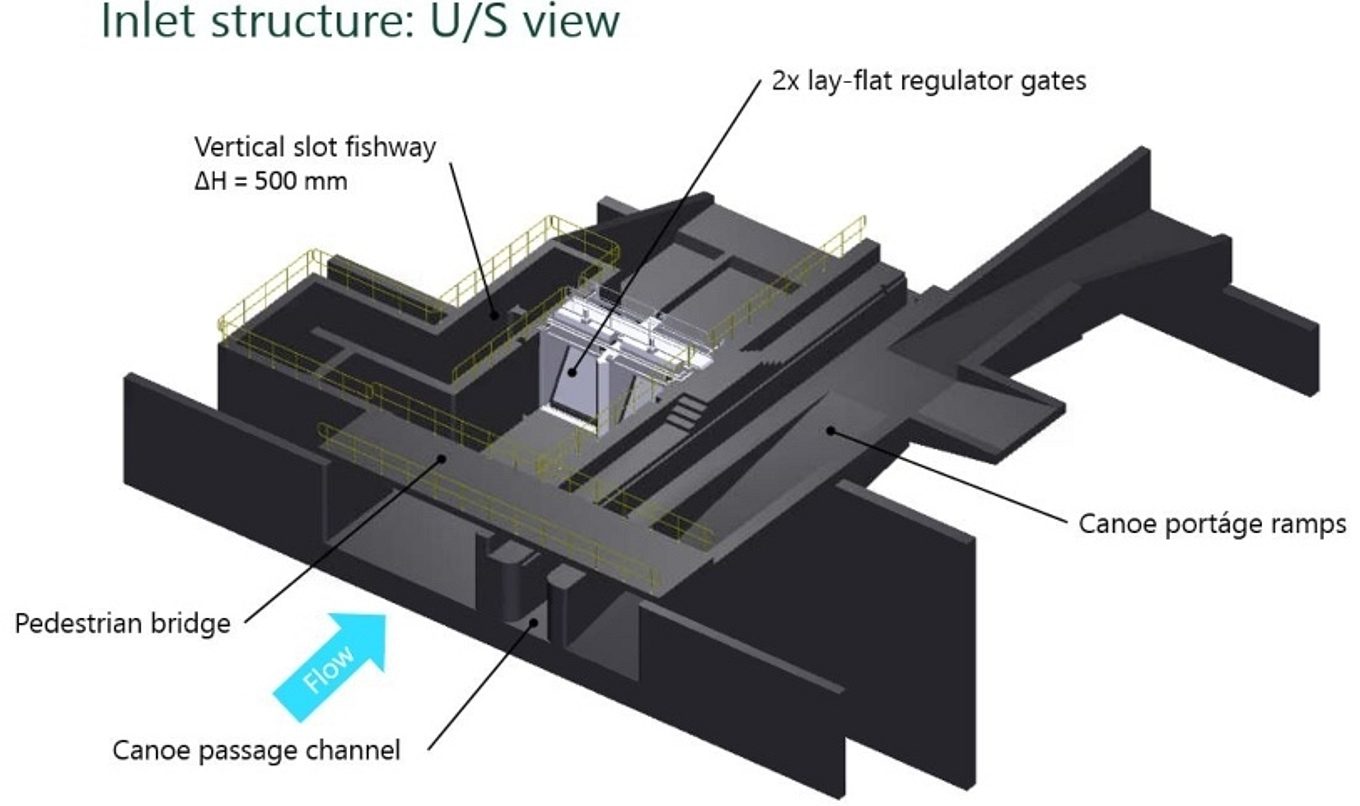 As part of the Sustaining Riverland Environments (SRE) program, the workshop unveiled designs for a structure to facilitate uninterrupted public canoe access and safe pedestrian path across Bookmark Creek, whilst improving the flow of the creek and allowing native riverine species to bypass Lock 5.
SRE Program Leader Nathan Clisby said that late last year the community selected its preferred option to reinstate better flow, habitat and fish passage through the creek, whilst optimising existing watering activities of the creek's floodplain areas for vegetation.
"At this latest workshop we unveiled the designs, including 3D modelling of the Jane Eliza Inlet regulator and the Nelwart Street Bridge, which were presented to and endorsed by the group," Nathan said.
"The designs also included sections of the creek which will be 're-snagged' to provide vital habitat for native fish including Murray Cod."
The proposed designs at the upstream end of Bookmark Creek, near Jane Eliza Estate, include a flow management structure and bridge, incorporating a multi-access passage that will allow fish, turtles and canoeists to navigate the entire length of the creek.
"Once implemented, the final infrastructure will help create high-value, fast-flowing conditions within the creek, which is important for native fish and other native species," Nathan said.
"The Bookmark Creek Complex is one of three locations identified as ecologically important sites for restoration under the SRE Program.
"By restoring natural fish habitats within Bookmark Creek, the works will unlock a suite of environmental, social and economic benefits, such as supporting the health and wellbeing of the community."
Nathan said the community-endorsed designs will now progress through to final design and start the approvals and construction proposal phase. Construction of infrastructure works are anticipated to commence in the coming months and be completed by December 2022.
The Sustaining Riverland Environments (SRE) Program is a $37.6 million program funded by the Australian Government through the Murray-Darling Basin Authority and delivered by the Government of South Australia through the Department for Environment and Water.
For more information visit: www.environment.sa.gov.au/SustainingRiverlandEnvironments