New Fleurieu Peninsula national park proclaimed
A newly proclaimed national park on the Fleurieu Peninsula will ensure threatened native animals and plant species will be protected for years to come - as well as providing new trails for mountain bikers and hikers.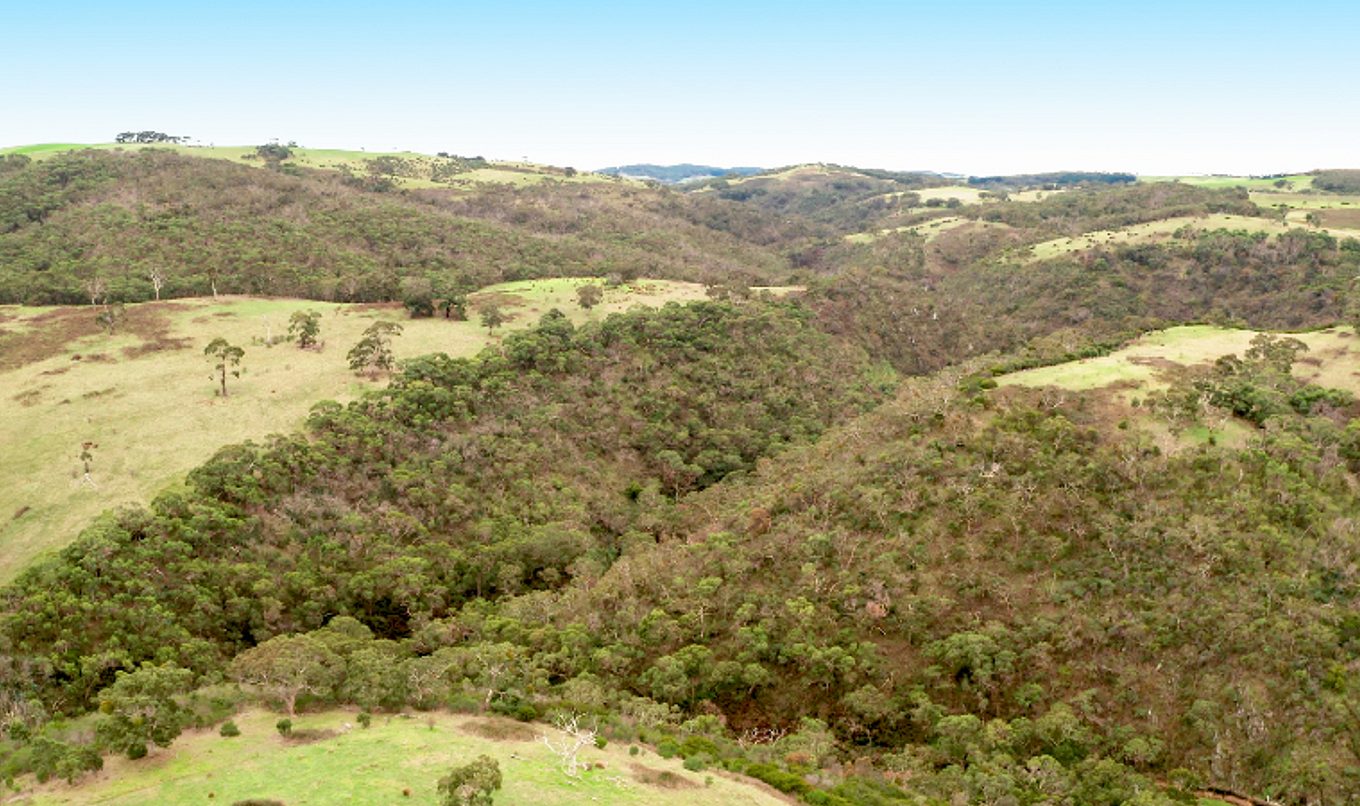 The new Hindmarsh Valley National Park is the latest piece of the South Australian Government's record expansion of national parks, which has seen the area protected as national parks increase from approximately 3.9 million hectares in 2018 to just over 7.9 million hectares now.
The 423-hectare portion of land, located south of Hindmarsh Tiers Road, is part of a $3 million project focused on delivering conservation and recreation outcomes on the Fleurieu Peninsula.
The South Australian Government is committed to protecting the state's natural environment by doubling the area covered by national parks, investing record levels of funding to boost conservation, increase visitor numbers and boost SA's regional economies.
The proclamation of Hindmarsh Valley National Park will protect the area as an ecological haven for threatened species and create a nature-based tourism destination that adds to what is already offered at the nearby Myponga Reservoir.
Adelaide has already been recognised as Australia's most liveable city and just last week it was announced as the world's second National Park City. It's projects just like this which will enhance this reputation.
As part of the project planning for the design of approximately 15-kilometres of mountain biking trails is underway, once built the trails will be suitable for beginner and intermediate riders, with obstacles to challenge more experienced riders.
Designs are also well underway by renowned landscape architecture company TLC for day visitor facilities at the park, which will include a picnic shelter, accessible facilities, walking trails and a carpark. It is expected that works will begin on these facilities by the end of January 2022. The park is currently closed. It is expected to open to the public in late 2022.
National parks are essential spaces to enjoy nature in all its forms, and provide South Australians with a wide range of environmental, social and economic benefits.
South Australia has a very strong tradition of parks in South Australia, dating back to 1891 when Belair National Park was created as Australia's second national park and more recently last year when Glenthorne become Adelaide's newest metropolitan national park.
The new proclamation is an exciting and very beautiful addition to South Australia's current network of national parks across the state and adds to other recent additions including now Australia's biggest national park – Munga-Thirri-Simpson Desert.
Hindmarsh Valley National Park provides habitat for the nationally-endangered southern brown bandicoot and the chestnut-rumped heath-wren, nationally-vulnerable bassian thrush and the critically endangered western pygmy possum.
It is also the location of nationally critically endangered Fleurieu Peninsula Swamps and three species of endangered plants which are only found in the Hindmarsh Valley area, including the Hindmarsh Valley greenhood (Pterostylis bryophila), Mount Compass oak-bush (Allocasuarina robusta) and Hindmarsh Valley correa (Correa calycina var. calycina).