Wildlife and habitat to benefit from SA bushfire recovery taskforce recommendations
The South Australian Wildlife and Habitat Bushfire Recovery Taskforce has publicly released its final report with the State Government currently considering its response to the key recommendations.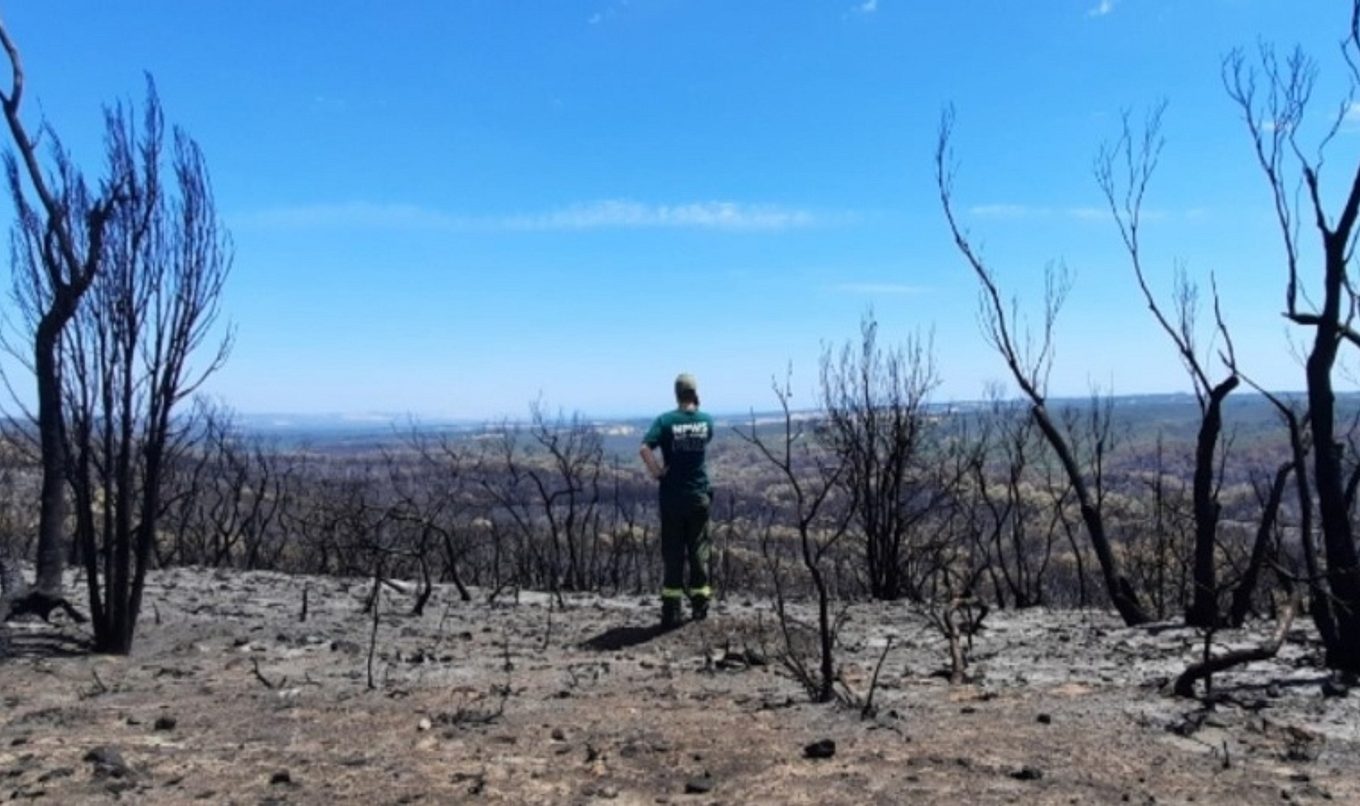 The report contains eight key recommendations and includes advice regarding funding, collaboration and coordination in responding to bushfires.
Director Conservation and Wildlife with the Department for Environment and Water Lisien Loan said the South Australian Wildlife and Habitat Bushfire Recovery Taskforce was formed after the devastating summer bushfires of 2019-20.
"The taskforce was set up to provide advice and insights that support the recovery planning and actions for the environment after major bushfires including habitats, ecosystems and wildlife," Lisien said.
"The summer bushfires of 2019-20 had a devastating impact on our environment and although wildlife and habitat recovery will take time, we are committed to working across all levels of government as well as with NGOs to give our environment the help it needs.
"The State Government has acted on the recommendations provided by the taskforce, with the recent announcement of the collaboration with the RSPCA to establish an animal care campus at Glenthorne National Park which will incorporate a wildlife hospital and education centre."
South Australian Wildlife and Habitat Bushfire Recovery Taskforce chairperson Dr Felicity-ann Lewis said the recommendations would inform planning for the recovery of wildlife, habitats and ecosystems after bushfires.
"The recommendations were developed with extensive and highly valuable input from many South Australian experts. This allowed the Taskforce to develop a systematic and comprehensive set of recommendations across a broad range of issues relating to bushfires and wildlife recovery," Dr Lewis said.
"This report contains eight key recommendations that are the eight direct actions the taskforce agrees are needed to realise improved outcomes going forward.
"The taskforce developed and previously released a response framework which includes phased actions which will support the recovery of the plants, animals and natural environment affected by future large bushfires and include both immediate and longer-term actions."
The eight key recommendations are:
Seek uplift in funding classifications to provide increased opportunities to access funding for environmental recovery through standard response arrangements
Create, maintain and coordinate environmental datasets to enable rapid risk and impact assessments for wildlife and habitat recovery following disasters
Boost investment in research and science to improve the understanding of climate change effects on natural environments and their resilience in the longer term
Implement the 18 recommendations of the Wildlife Welfare Response Working Group
Develop a 'ready to recover' model of preparedness at state and regional scales
Create a role for an authentic and authoritative communicator on wildlife and habitat to respond and provide clear information and guidance
Influencing the Planning and Design Code to ensure hazards are considered appropriately in planning decisions
Ensure clear and appropriate guidelines, training and support regarding management of native vegetation during the immediate aftermath of a fire event and assist in long-term habitat recovery.
The full report can be viewed at www.environment.sa.gov.au/topics/plants-and-animals/taskforce