Native species bouncing back thanks to arid recovery research
Threatened native species in Australia's arid lands are showing positive signs of recovery thanks to a team of passionate scientists, volunteers and Traditional Owners working together to bring these animals back from the brink.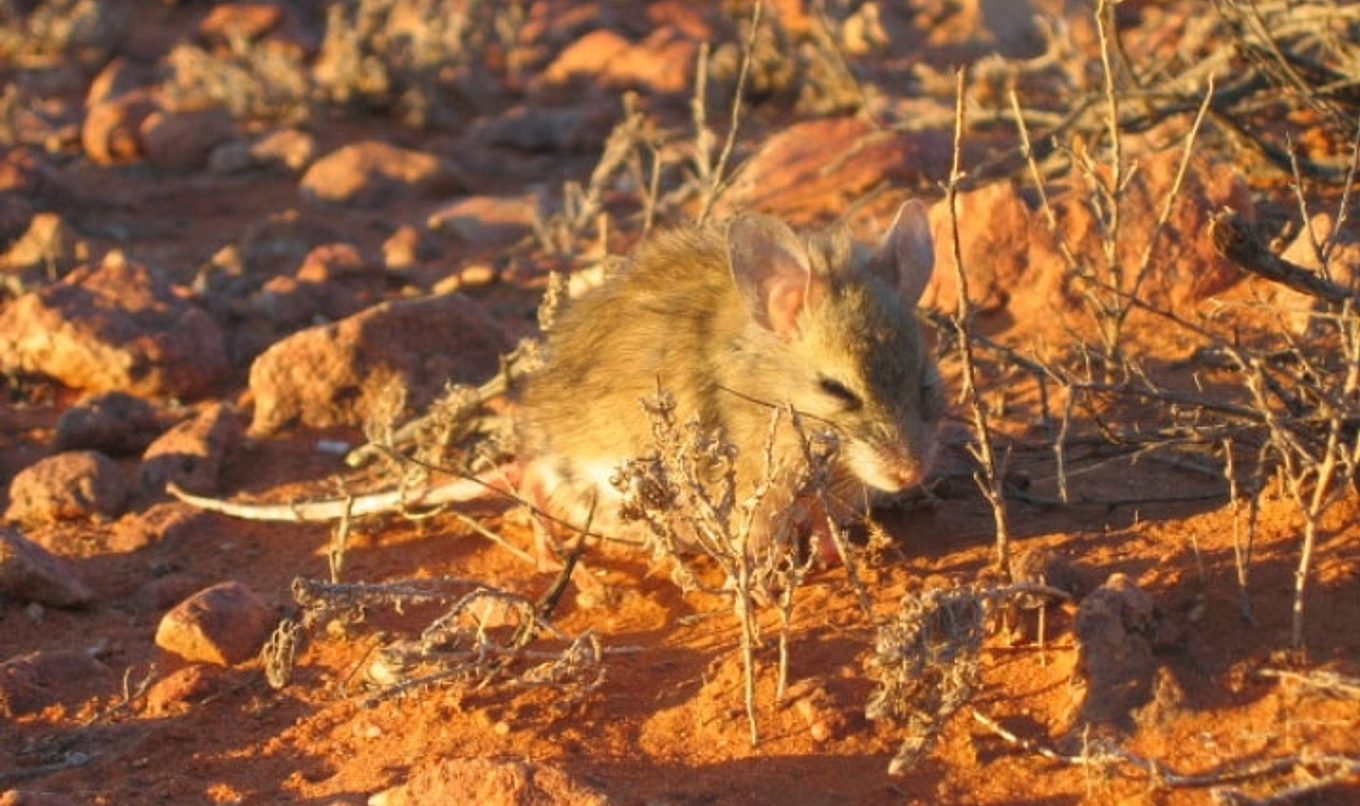 A new report from independent not-for-profit organisation, Arid Recovery, shows their world-leading conservation science is delivering direct benefits for a number of native animals including bilbies, Shark Bay bandicoots and plains mice.
With the support of its partnership group – BHP Olympic Dam, the Department for Environment and Water (DEW) and the University of Adelaide – Arid Recovery was created to restore ecosystems and return threatened native species to Australia's arid lands. Bush Heritage Australia has since joined as a fourth partner.
Located on Kokatha country, near Roxby Downs in South Australia's far north, a 123 square kilometer fully fenced reserve, has been established to protective native mammals from predators. Up to five native species have so far been successfully re-introduced.
Arid Recovery CEO Dr Katherine Tuft said that since European colonisation of Australia, 34 native mammal species from the area have become extinct.
"The main cause was the introduction of new predators – especially cats and foxes, which quickly hunted native mammals. Feral rabbits have also added extra pressure, as they competed with native mammals and degraded habitats," Dr Tuft said.
"Arid Recovery has been working alongside the Kokatha people from the early years – helping to build the first feral-proof fences, and undertaking archaeological surveys in 2013 to determine locations of culturally significant sites, which are now protected in-situ.
"The floppy-top fence method has been pivotal in creating a feral animal free zone, which has created a unique safe-haven for the reintroduction of threatened species and the opportunity to study these rare native animals. The fence design is now used in 23 more reserves around the country.
"Nine greater bilbies were released into the reserve in 2000, and since then, they have established a population of around 800–1,500. We are now researching ways for bilbies to survive outside the feral-proof fence.
"Trapping surveys in 2021 caught 279 mammals, from nine different species. This is a huge increase from the previous two years and a result of the drought breaking and the amazing boom and bust capacity of desert animals.
"Bilbies and Shark Bay bandicoots have recovered fast and bred quickly to reach the highest levels ever recorded in some parts of the reserve.
"Researchers have even found animals that hadn't been detected in the area for 10 years, including a desert mouse, sandy inland mice and short-tailed mice."
DEW Executive Director Strategy, Science and Corporate Services, Sandy Carruthers, said Arid Recovery's reserve has been a living laboratory for more than 23 years, complementing the department's efforts in supporting threatened native species.
"At a state level, there are more than 1000 species listed as threatened under South Australia's National Parks and Wildlife Act 1972," Ms Carruthers said.
"Our relationship with Arid Recovery is a great example of how we work in partnership with other government and non-government agencies and community groups to assist the conservation, management and recovery of threatened species.
"This is world-leading conservation science – and it's taking place right here in South Australia – and being shared across Australia and the world.
"The organisation is also leading the way in increasing gender equality in STEM research, with up to 60 percent of Arid Recovery's researchers being women.
"This is well above the national average, where only 28 percent of teachers and researchers in the academic science sector are women."
For more information visit: https://aridrecovery.org.au