Long-term solution to save West Beach a step closer
The long-term solution to save West Beach is one step closer with a development application being lodged today for the construction of a sand recycling pipeline between Semaphore and West Beach.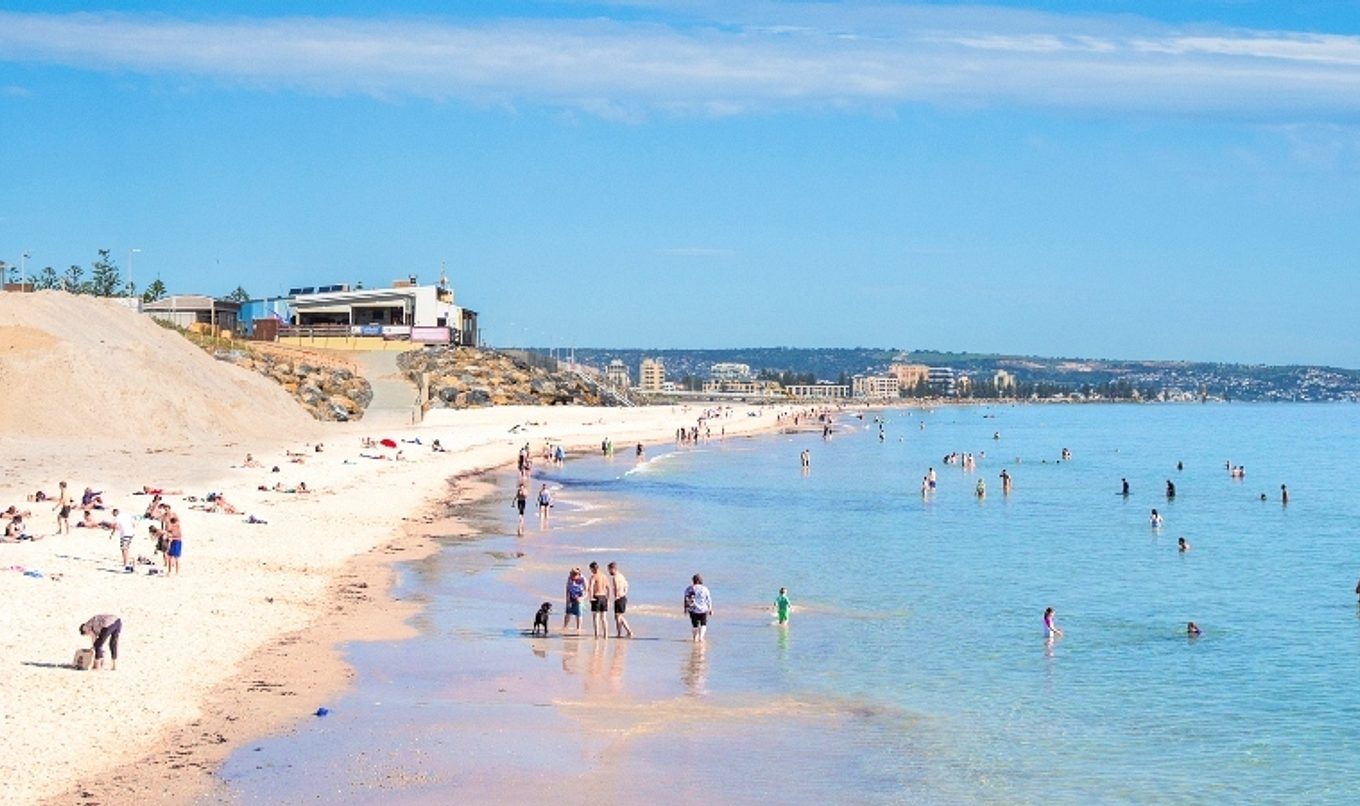 Part of the Securing the future of our coastline project, the pipeline will move sand from northern beaches where it builds up to beaches that are eroding and will be based on the successful pipeline between Glenelg and Kingston Park.
The development application will include the proposed pipeline design which will connect to the existing sand pumping system at West Beach (just south of the River Torrens) and extend northwards to the Semaphore South breakwater.
Once completed and operational, the pipeline will significantly reduce the reliance on trucks to move sand, making it safer for the community, as well as reducing noise, congestion and the impacts of trucks on roads.
Project Manager Securing the Future of Our Coastline, James Guy said ongoing trucking of sand from north to south is not as sustainable as moving sand through an underground pipeline.
"We want to get sand carting trucks off of our beaches and restore this important beach which is why we are pushing ahead with the recycling pipeline and delivering sand to West Beach in the meantime," James said.
"We have seen the success of the Glenelg to Kingston Park which pumps around 100,000 cubic metres of sand each year to the southern beaches and has seen the re-establishment of stable, vegetated dune systems," James said.
"Construction of the new sand recycling pipeline from Semaphore to West Beach will allow us to replicate this success and provide a long-term solution to the coastal erosion issues at West Beach and Henley Beach South."
"Sand is a finite resource and our beaches need to be actively managed to share sand along our coastline so Adelaide's amazing beaches can be enjoyed by everyone.
"Significant dune stabilisation and revegetation works will also be delivered as part of the Securing the Future of our Coastline project and we will provide ample opportunity for community members to get involved with the revegetation of their local sand dunes.
"If you are interested in the project, I encourage you to register to attend one of the upcoming community information sessions."
Find out more at www.environment.sa.gov.au/coasts.