Scarecrow competition a major strawcard at Adelaide Botanic Garden this month
Hay, have you heard? A bundle of scarecrows will be making their way to Adelaide Botanic Garden in a popular competition that cultivates kid's creativity.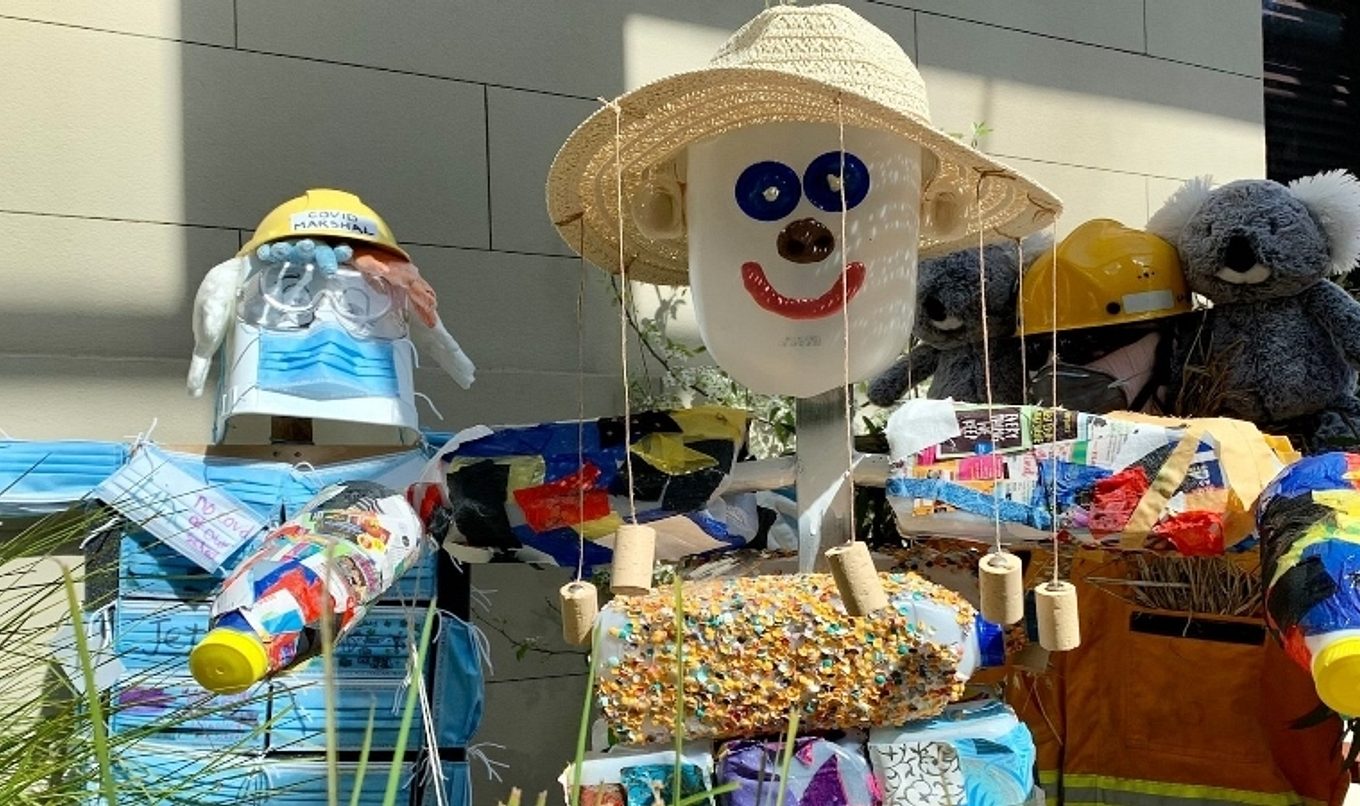 From 10-19 September, 30 scarecrows from nine South Australian schools will be on display in the garden's Schomburgk Pavilion, with prizes awarded to those deemed out standing in their field.
The competition – a regular staple at the Royal Adelaide Show - will have a temporary new home this year with Adelaide Botanic Garden stepping in to host the event in 2021.
Botanic Gardens and State Herbarium Director, Michael Harvey, said events that encourage kids to get outdoors and learn more about plant life are welcome at the garden.
"This Scarecrow competition gets children actively involved in aspects of gardening. It encourages an interest in the concept of growing their own edible plants and keeping those plants safe from birds – obviously in a very creative way!" Michael said.
"We're delighted to host the competition this year and I encourage families to visit the garden, bring a picnic and see the display.
"It's a great time to be in the garden with spring now upon us and you'll get to see the truly amazing creations the kids have come up with."
The competition was open to kindergartens and primary schools, with three categories, including:
Traditional scarecrow
Strorybook – a scarecrow depicting a storybook character
Costa – a scarecrow based on popular ABC Television personality Costa Georgiadis.
In fact, Costa will be joined by his Gardening Australia colleague Sophie Thomson in judging this year's entries.
Sophie said having been an official scarecrow judge at the Royal Adelaide Show for many years, she was delighted that this year's creations will still get to go on public display.
"It is always so much fun seeing the creativity and effort put into the scarecrows and I know the kids love being involved," Sophie said.
"I am sure there will be many families inspired to go home and make their own scarecrow to sit in their vegie patch and garden, which will be a great activity for the upcoming school holidays."
Asked what he thought of being on show at Adelaide Botanic Garden for the next week, Sammy the Scarecrow said, 'It's not a job for everyone, but hay – it's in my jeans'.