Glenthorne Precinct celebrated this September
Stretching from the coast to the hills in Adelaide's southern suburbs, the Glenthorne Precinct provides a vital green space for the community to connect with nature.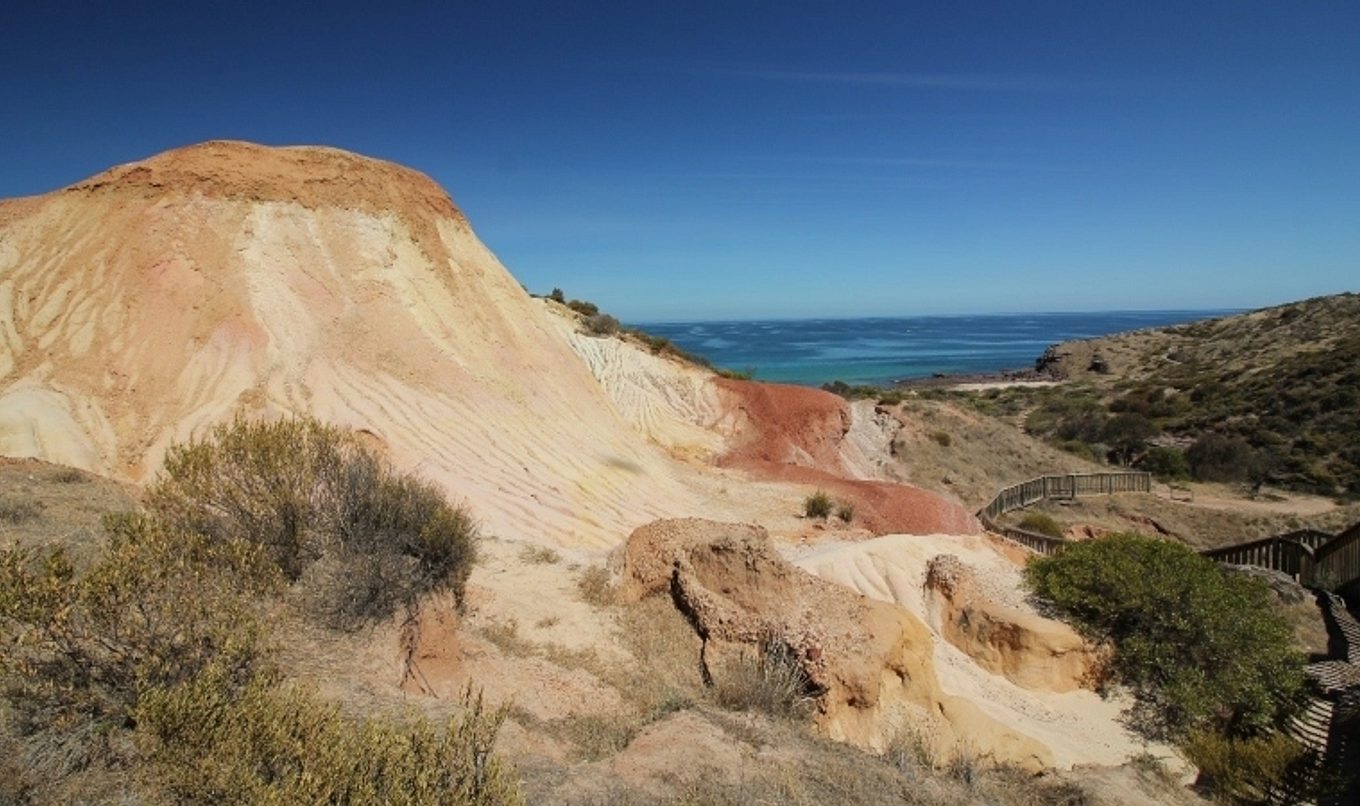 The precinct includes the new Glenthorne National Park-Ityamaiitpinna Yarta, incorporating the former O'Halloran Hill Recreation Park, Hallett Cove and Marino Conservation Parks, the Field River Valley and Happy Valley Reservoir.
This September National Parks and Wildlife Service (NPWS) is celebrating the precinct as its Parks of the Month with activities spread across the month.
District Ranger Steve Johnson recently moved into the newly built South Metro NPWS District Office, based at Glenthorne National Park-Ityamaiitpinna Yarta.
He said the Parks of the Month activities in September will provide people with a great opportunity to come and check out the parks of the Glenthorne Precinct.
"There is so much to see and do and the location of these parks make them easy to access," he said.
"There are some great walking trails offering spectacular views of the coastline and the Adelaide metropolitan area, particularly the newly upgraded Botanical Trail at Marino Conservation Park.
"If you're into mountain biking the former O'Halloran Hill Recreation Park (now part of Glenthorne National Park) has trails for all levels from beginners to expert level.
"There's also the hidden gem that is Hallett Cove Conservation Park which is home to globally significant geological features that tell the story of an ice age some 280 million years ago when glaciers travelled across the landscape."
NPWS have put together a program of activities to help you make the most of September in the Glenthorne Precinct. Activities include:
Guided Mountain Bike and E-Bike experiences
Mountain bike skills sessions for kids
Guided Geology Walks of Hallett Cove Conservation Park
Ranger-guided accessibility walk in Marino Conservation Park
Forest bathing at the beach in Hallett Cove Conservation Park
Bushcare working bees with the Friends of Upper and Lower Field River Valley
For more information about these and other events, visit www.parks.sa.gov.au/park-of-the-month