Seagrass restoration boosts coastal environment
South Australia's coastal environment is getting a significant boost with the delivery of the country's largest ever seagrass restoration project to protect against erosion, support fish populations and improve biodiversity and water quality.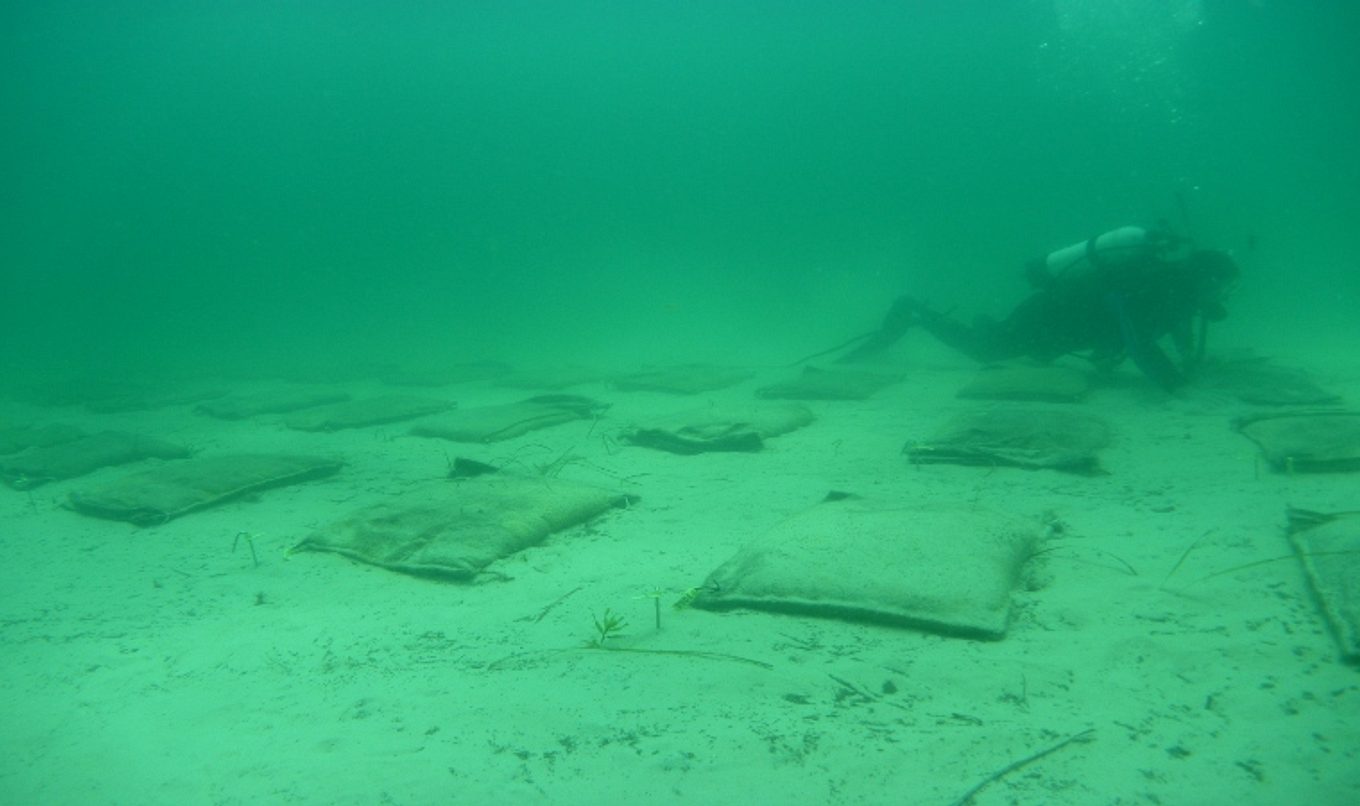 The $1 million seagrass restoration project is re-establishing around 10 hectares of seagrass off the Adelaide metropolitan coastline with sandbags dropped into the ocean at strategically selected sites between Glenelg and Semaphore.
Department for Environment and Water (DEW) is working in partnership with SA Research and Development Institute on seagrass meadows to help protect Adelaide's seabed against erosion and support a healthy marine environment.
DEW Director Climate Change, Coast and Marine, Dr Neil McFarlane said seagrass plays an important role in the marine environment by stabilising sediment and reducing wave the energy that reaches the coast, improving water quality and helps support biodiversity by providing a habitat and nursery for many species.
"Seagrasses can store up to twice as much carbon per hectare than terrestrial forests which can help reduce greenhouse gas emissions. South Australia is also investigating the potential blue carbon opportunities in seagrass restoration long-term," Dr McFarlane said.
The seagrass restoration project uses a technique developed in South Australia, which places hessian sacks on the sea floor near seagrass meadows, for young seagrass to attach to and grow.