For Howard Vineyard every drop matters for a healthy water catchment
Producers of world class Adelaide Hills wine, Howard Vineyard, is leading the way with its 'every drop matters' approach to environmental land management.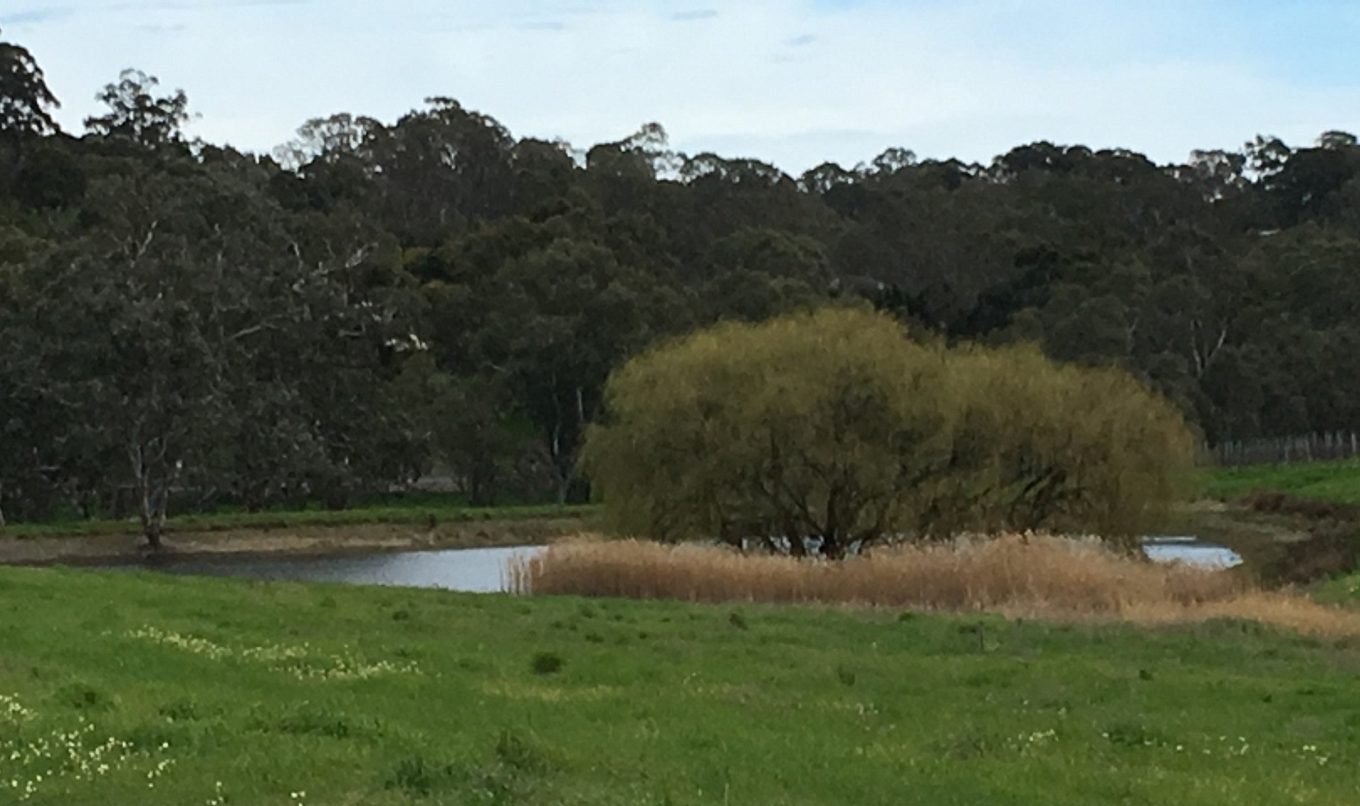 As part of a community effort supported by the Department for Environment and Water's Flows for the Future program, Howard Vineyard is sharing the responsibility of passing environmental flows down the catchment.
Recognising that even the small drops of water make a big difference in healthy catchments, General Manager and Head Winemaker Tom Northcott and his team partnered with the Flows for the Future program in 2019 to install a low flow device on their irrigation dam.
The device allows a small proportion of water, called 'low flows', to pass around their dam during flow events and continue along its natural path in the watercourse, providing small flows to water-dependant ecosystems.
The infrastructure has stood the test of time, with remaining flows continuing to provide water security for sustainable viticulture.
Flows for the Future Program Leader Renata Rix said many water catchments in the Eastern Mount Lofty Ranges (EMLR) are in poor condition, with some parts struggling without flowing water, or with significantly reduced flow for longer than they've experienced in the past.
"There are more than 8,000 dams in the region impacting upon the health of watercourses. By funding the design and restoration of low flow solutions, our program aims to restore more natural stream flows throughout the systems that bring life to the EMLR," Renata said.
"It's great to be able to partner with community minded companies like Howard Vineyard who are committed to implementing measures to improve local biodiversity as part of running a sustainable business."
Furthering its commitment to healthy catchments, the Howard team recently partnered with Hills Biodiversity and its volunteers to start revegetation work along their waterways. These plantings will benefit from early season low flows that would have previously been blocked by the dam.
These two important projects have combined to improve local biodiversity and provide favourable conditions for native fish, plants and animals.
Tom talks passionately about their local environment and the plan that was developed with Wildlife for Wine, an initiative of the Hills and Fleurieu Landscape Board which supports communities and land managers to improve the region's landscapes.
"We've developed a multiyear plan with the help of Wildlife for Wine" he said.
"Working in partnership with others, we've returned flows to the catchment, removed English willow from the creek bed and started a revegetation program which will see over 800 native grasses, trees and shrubs planted every year for the next three years.
"We plan to continue restoring natural biodiversity into the future."
Janet Klein of Hills Biodiversity explained their organisation exists to support the restoration of habitat to enhance biodiversity across the Adelaide Hills
"We work with landholders such as Howard Vineyard and connect them with the support they need - the science, the materials, the coordination and the willing community volunteer labour - to restore and protect their valuable biodiversity assets," she said.
"Our region needs to restore 30% of habitat across the Mount Lofty Ranges in order to support our unique biodiversity. Howard Vineyard's commitment to restoring their waterways contributes to this goal, at the same time as benefiting their viticulture and providing a healthier landscape for us all."
Flows for the Future is a joint Australian government and South Australian government-funded initiative supporting the delivery of the Basin Plan objectives across the EMLR.