NAIDOC Awards celebrate those caring for Country
Leon Skornsy Dodd, a Senior Indigenous Conservation Officer from Monarto Safari Park has taken out the 'Caring for Country' gong at this year's NAIDOC SA Awards, which recognise and celebrate the outstanding achievements of Aboriginal people in South Australia.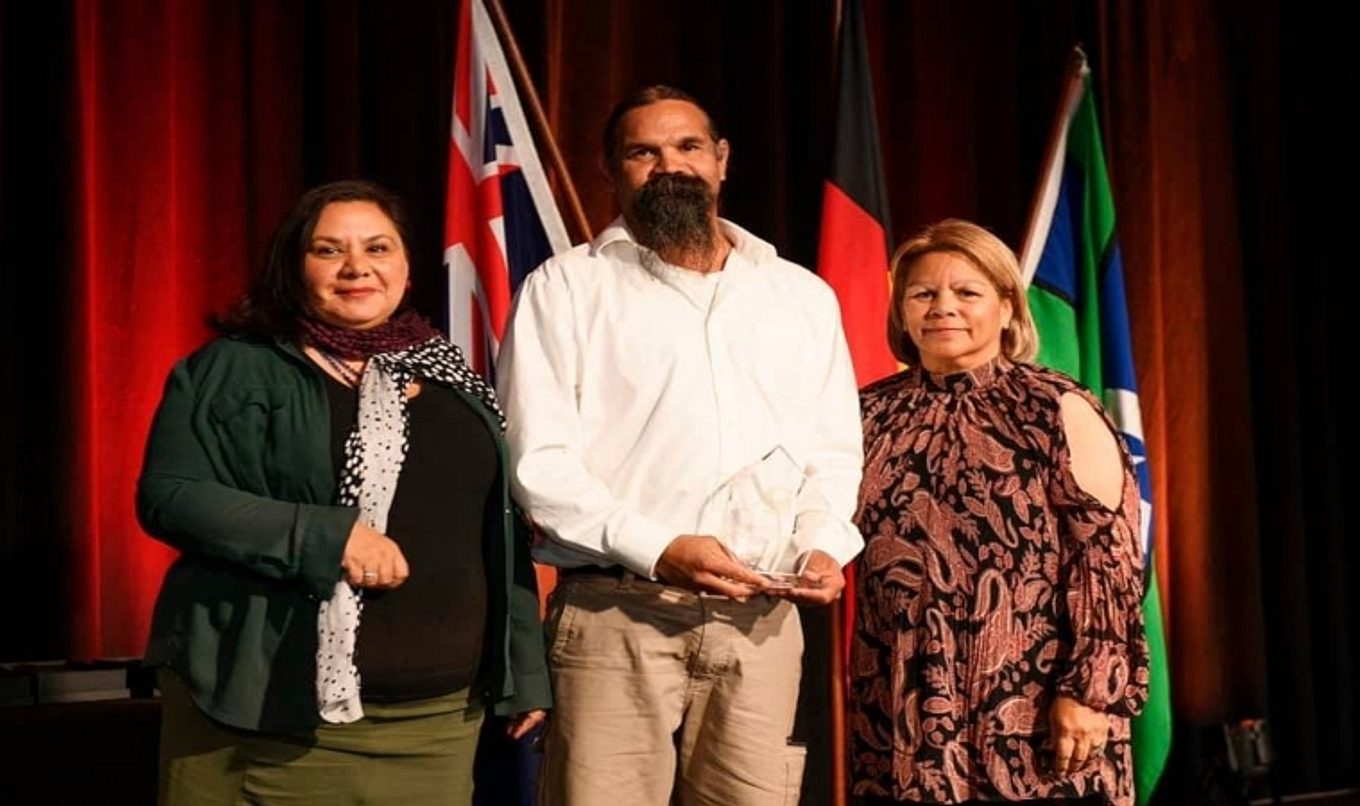 The awards were presented during a ceremony at the Adelaide Convention Centre this week, with the Department for Environment and Water (DEW) once again proudly sponsoring the Caring for Country Award.
Leon was recognised for the key role he has played in applying knowledge learned from Elders to care for Country, and sharing this with trainees and others to increase awareness and the application of Aboriginal knowledge in caring for Country.
As Monarto's first ever Senior Indigenous Conservation Officer, he has been training and mentoring other Aboriginal trainees including school-based trainees since 2016.
"I've really enjoyed learning about caring for Country from my elders and I'm keen to pass this knowledge on to trainees and others groups that visit the park," Leon said.
Leon was commended for going above and beyond in his conservation role, often being called upon to teach staff, volunteers and visitors about Aboriginal cultures and aspects of caring for Country.
He takes a leadership role in land management, particularly in weed and feral animal control and working on conservation programs, on and off site.
Former DEW employee and proud Ngarrindjeri man Tim Hartman was also recognised with the 'Person of the Year' award.
Tim has long been a strong leader in his community and in government from his time working as a Ranger for National Parks and Wildlife Service, to his time as a First Nations Water Policy Officer for DEW and more recently serving as the Chief Executive Officer of the Ngarrindjeri Aboriginal Corporation (NAC).
Tim's leadership has helped increase Ngarrindjeri participation across the state and at the decision making table.
His approach is helping ensure that the next generation of the Ngarrindjeri is equipped to continue the work of their ancestors.
For more information on the Premier's NAIDOC Awards, visit: https://www.dpc.sa.gov.au/responsibilities/aboriginal-affairs-and-reconciliation/reconciliation/premiers-naidoc-award