Murray hardyhead seen in record numbers following weir pool raising
Record numbers of critically-endangered Murray hardyhead have been rediscovered in the River Murray following water regulation activities at Lock 4 and Katarapko.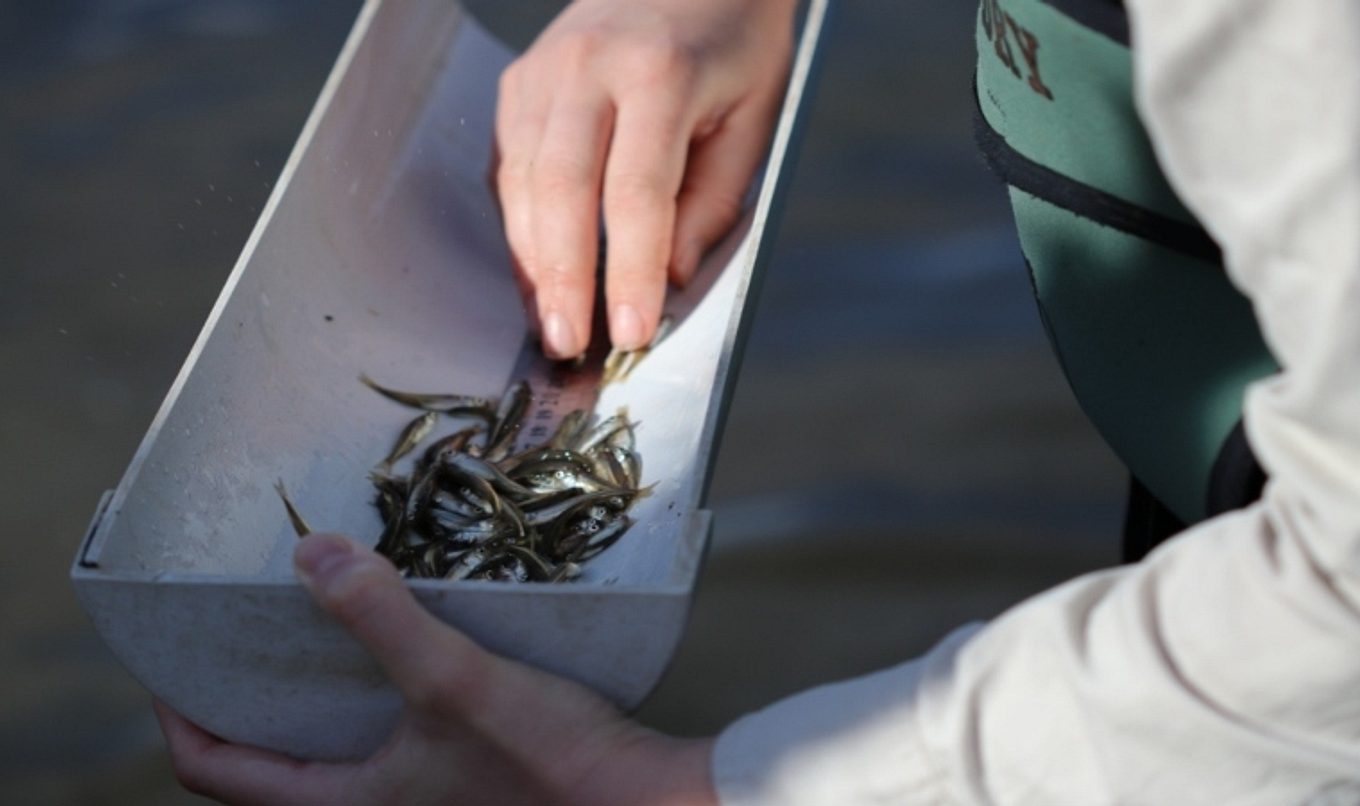 Project Manager Weir Pool with the Department for Environment and Water (DEW), Nathan Creeper, explained that weir pool raising was undertaken which saw water levels raised 30 centimetres above normal pool levels at Lock 4 in conjunction with environmental watering of the Katarapko Floodplain.
Nathan said the combined events provided important water flows into the Gurra Gurra wetland complex which is connected to the Lock 4 weir pool and home to a re-discovered population of Murray hardyhead.
A monitoring program was made possible thanks to water for the environment provided by the Commonwealth Environmental Water Holder (CEWH) under the Murray-Darling Basin Plan.
"Murray hardyhead is listed as a critically endangered species, with only a few known populations remaining in South Australia" Nathan said.
"Throughout the weir pool raising, we worked with our project partners to monitor the population of Murray hardyhead in the Gurra Gurra Wetland Complex to see what influence the environmental watering event was having.
"We were blown away by the results. At the peak of the investigation our team caught a record number of Murray hardyhead with almost 25,000 fish recorded during a single sampling event and more than 75,000 individuals caught across the whole investigation.
"The monitoring has shown a really successful Murray hardyhead breeding response to weir pool raising."
Nathan explained that the Gurra Gurra Wetland Complex was heavily impacted by the millennium drought and reduced flows to South Australia and as a result has become more saline.
"The critically endangered Murray hardyhead have evolved to tolerate saline ecosystems and are now only found in these saline environments where they have a competitive advantage over other fish (pest and native fish species) that are less able to survive at high salinities," Nathan said.
"Through this thorough investigation and successful response, the links between the Murray hardyhead breeding and weir pool raising will inform future management of the population in coordination with weir pool manipulation"
"With floodplain watering at Katarapko planned for 2021 we are planning a potential raising of Lock 4 between July to December.
"We want to see Murray hardyhead populations continue to thrive and respond positively to the planned events and hope this year's events will build on from last year's successful outcome."
The investigation and monitoring of Murray hardyhead was undertaken by DEW in partnership with the Murraylands and Riverland Landscape Board Wetlands team and Aqua-Save Nature Glenelg Trust and supported by the Commonwealth Environment Water Holder, Nature Foundation and Berri Barmera Landcare.
This work forms part of the $155 million South Australian Riverland Floodplains Integrated Infrastructure Program (SARFIIP) to improve the health and resilience of Riverland floodplains. SARFIIP is funded by the Australian Government through the Murray–Darling Basin Authority and implemented by DEW in partnership with SA Water.