Get a breath of fresh Eyre in July
If you've dreamed of seeing whales at the Head of the Bight, now is the time to plan your epic road trip, with National Parks and Wildlife Service (NPWS) celebrating Eyre and Far West national parks as their Parks of the Month in July.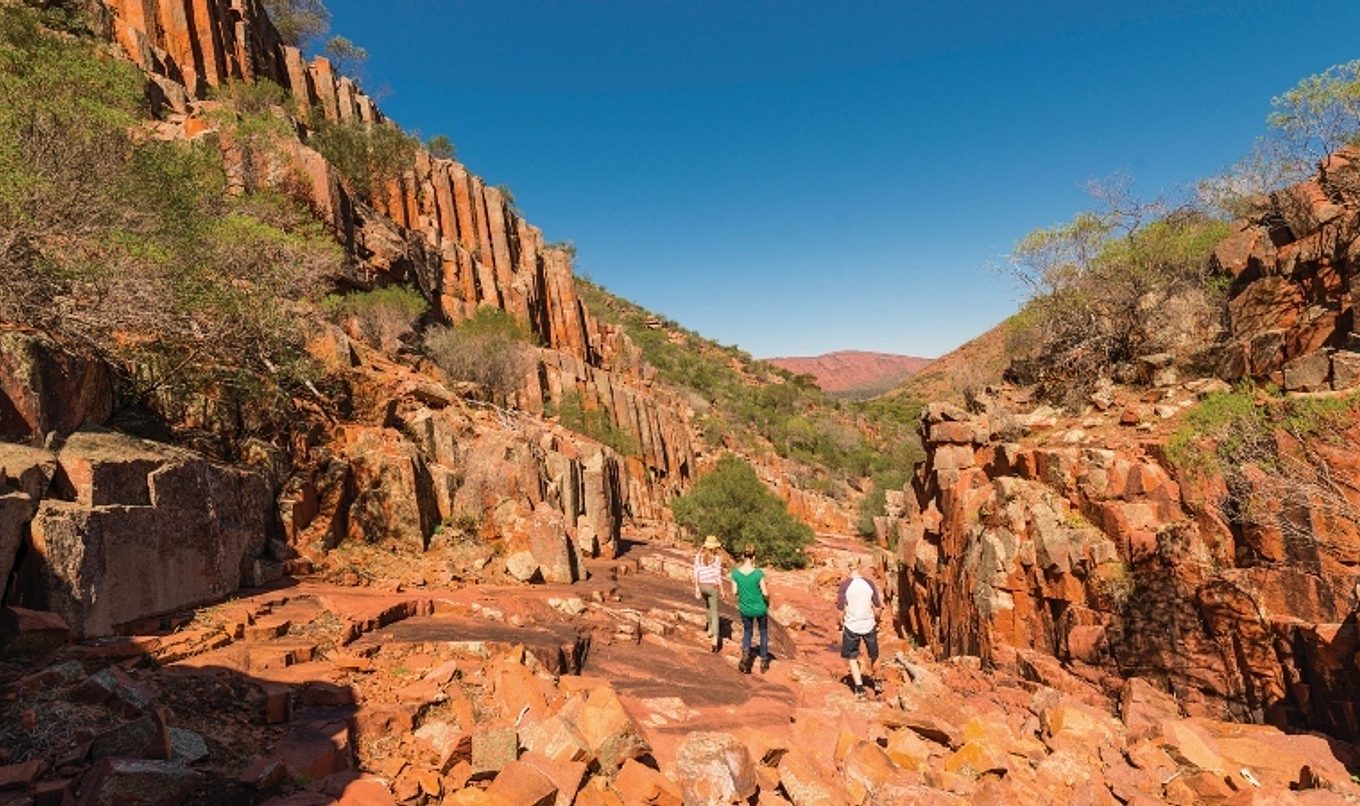 Winter is the peak time for the annual migration of southern right whales, and it's not uncommon to see more than 100 from the cliffs of Nullarbor National Park to the Far West Coast Marine Park.
July also marks the peak breeding season for giant Australian cuttlefish that congregate in the waters of Upper Spencer Gulf Marine Park, near Whyalla.
Each year thousands of cuttlefish come together for an incredible underwater display, changing and pulsating with bright colours and textures to attract mates for breeding.
NPWS Marine Coordinator Dr Shelley Paull has worked on Eyre Peninsula for the past 14 years.
She said July was a great time to visit parks in the region, with the migration of southern right whales and cuttlefish providing visitors with unique opportunities to witness these amazing species.
"If you're looking for a fun adventure for the family this school holidays, pack the car and hit the road," she said.
"It will provide children with an opportunity to connect to nature rather than a screen!"
This month NPWS has partnered with community organisation Experiencing Marine Sanctuaries (EMS) to offer discounted cuttlefish snorkelling tours. Tickets are limited and are booking out fast. If you miss out on an EMS tour or the session times don't suit, Whyalla Diving Services also offer cuttlefish snorkelling tours and equipment hire. Or if you're not keen on getting in the water there is a program of events onshore with Whyalla Cuttlefest 2021 running from June to August.
As you journey across northern Eyre Peninsula, make sure you make a detour to visit Gawler Ranges National Park. The park is a special place where history, conservation and Aboriginal culture come together and teems with wildlife and rare and threatened plants and animals, including the yellow-footed rock-wallaby. The park is famous for its magnificent Organ Pipes rock formation which was formed more than 1500 million years ago as a result of volcanic eruptions.
During July, NPWS has put together a program of events across northern Eyre Peninsula. Park of the Month activities include:
Discounted cuttlefish snorkelling tours with EMS
Ranger guided bushwalk in Whyalla Conservation Park
Working on Country ranger guided walk in Gawler Ranges National Park
Saltmarsh discovery tours in Upper Spencer Gulf Marine Park
'A Plastic Ocean' film screenings at the Whyalla Middleback Arts Centre
For more information about these and other events, visit www.parks.sa.gov.au/park-of-the-month