Eyre Peninsula locals urged to report feral goats and deer sightings
Community members in the Cleve Hills area are being urged to report any sightings of feral goats and deer, especially within Yeldulknie Conservation Park, to the National Parks and Wildlife Service and the Eyre Peninsula Landscape Board.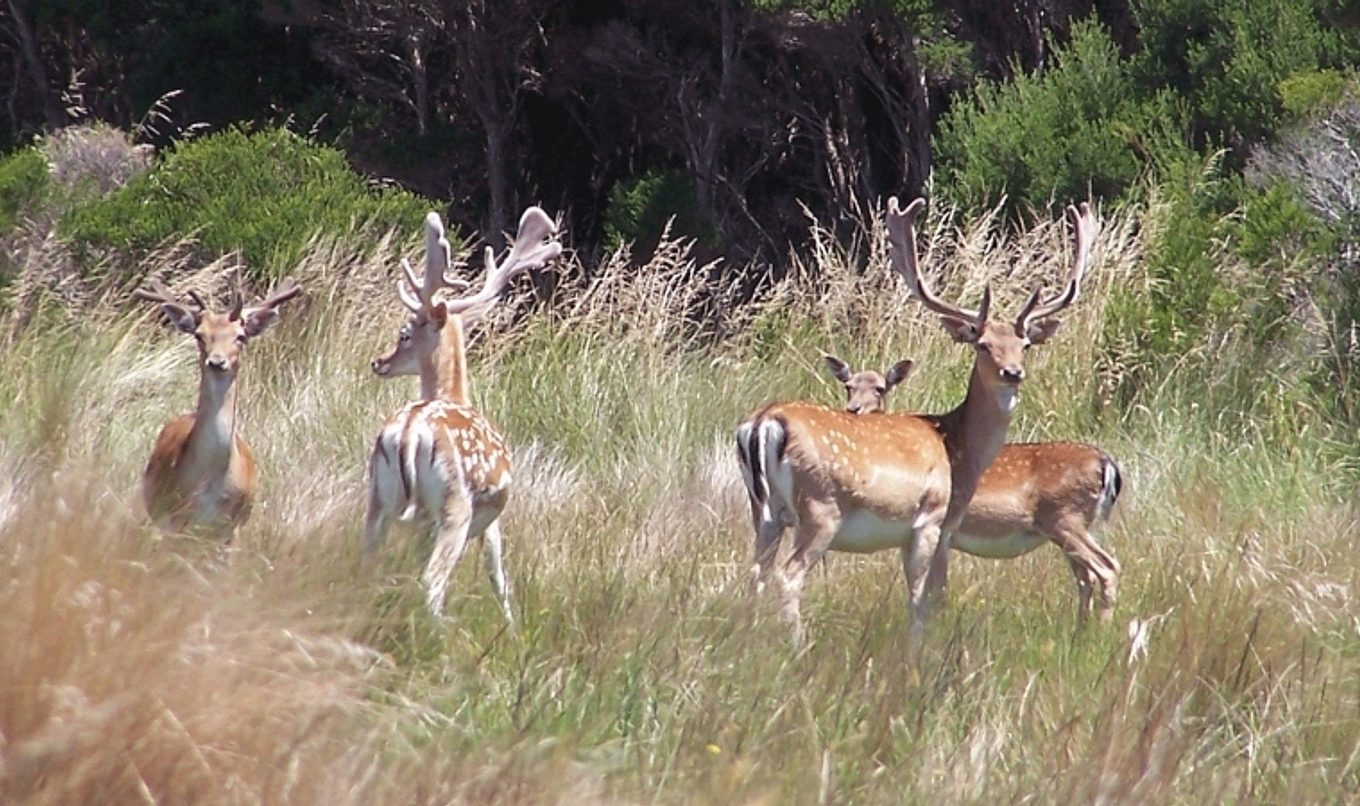 Conservation Ecologist Katrina Pobke said the animals are causing infrequent yet site intensive damage to Yeldulknie Conservation Park and potentially also to family farms, but locals can help Rangers to track down the movements of these destructive feral animals and prevent further destruction.
"We're asking people who spot feral animals in the park to share information such as GPS coordinates or maps with distances to known landmarks, along with the time of day, date, and number of animals," Ms Pobke said.
"We are already aware of a mob of feral Angora goats who travel through the park from time to time.
"It's important that we work towards removing these invasive species, along with rabbit control and maintaining sustainable macropod numbers to give threatened plants and animals a better chance of flourishing.
"Local populations of the vulnerable Senna wattle (Acacia praemorsa) are already on the brink of localised extinction from overgrazing and trampling."
Eyre Peninsula Landscape Board Operations Team Leader Tim Breuer said goats and feral deer around eastern Eyre Peninsula are an ongoing concern and community support is vital in preventing population growth.
"Earlier this year we asked the community to report sightings and for landholders to control any feral deer on their property as required under the Landscape Act," Mr Breuer said.
"We had a few sightings reported and now we are asking the community to report any new sightings on the Feralscan app to help us to track numbers and undertake targeted control operations."
Species of deer known to be present on Eyre Peninsula are the Red deer (Cervus elaphus) and the Fallow deer (Cervus dama).
For more information about control methods for feral deer, see the feral deer page on the Department of Primary Industries and Regions (PIRSA) website.
Deer and goat sightings should be reported on the Feralscan website or by downloading the Feralscan app. Sightings can also be reported direct to Katrina Pobke on 0438 252 269 Katrina.Pobke@sa.gov.au or Tim Breuer on 0488 000 481 or email EPLBAdmin@sa.gov.au