Sand movement set to replenish Semaphore South dunes
Sand movement work gets underway today to replenish dunes at Semaphore South, north of the Point Malcolm breakwater. The dunes suffered erosion following bad weather and high tides last week.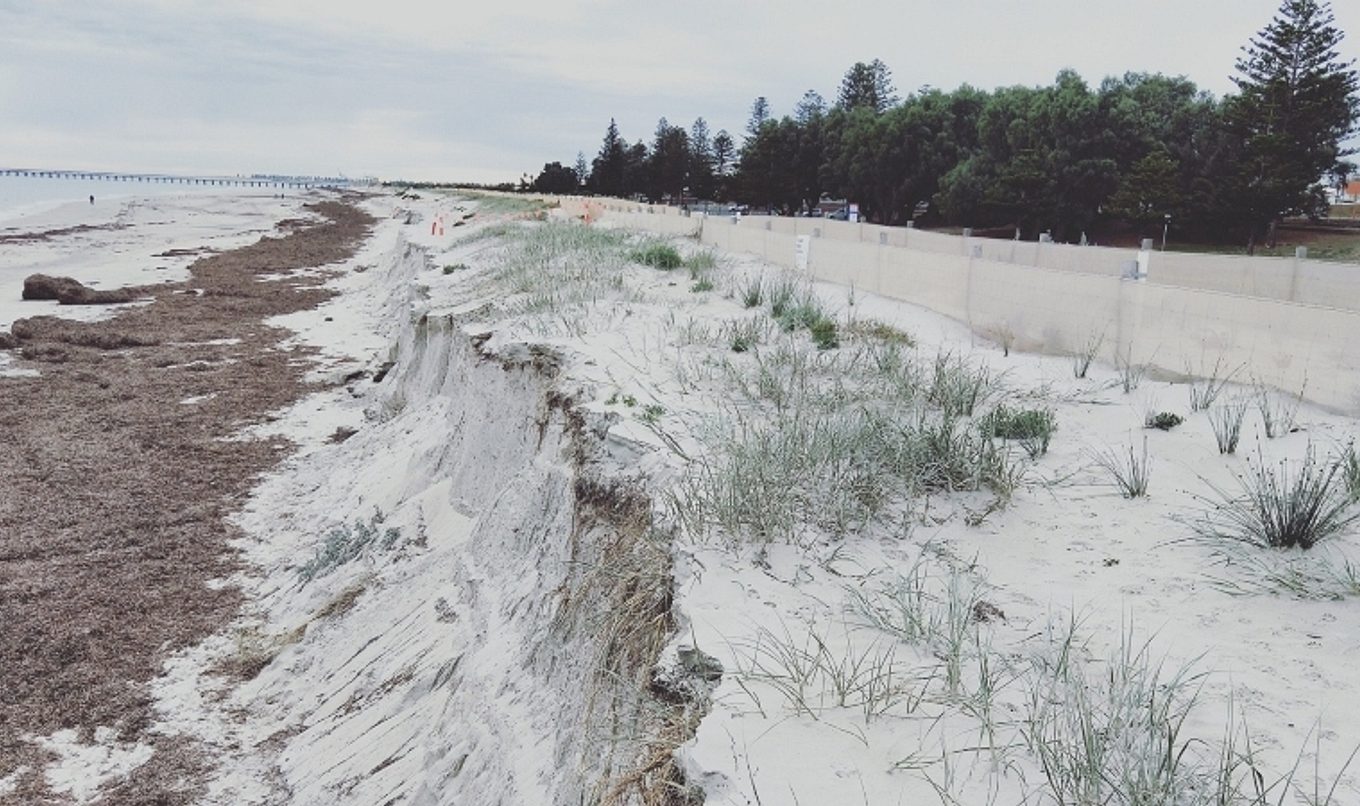 The area is an erosion 'hot spot' that was impacted by a severe storm in 2016, resulting in the loss of the dune and its vegetation. Works to restore the eroded dunes were completed in 2020 and replenishment of the area is required periodically to keep the dunes topped up. This was last done in late March 2021.
The works underway now are ensuring that the dune buffer is maintained and the vegetation planted last year and drift net fences are not at further risk from winter storms.
The Department for Environment Water is moving sand from north of Largs Bay jetty to replenish the Semaphore South dunes.
From today (Thursday 3 June 2021) a land plane will collect sand from between the Largs Bay jetty and Strathfield Terrace at Largs North. Sand will be stockpiled near the Largs Bay jetty until trucking along the beach commences from early in the next week. The land plane will operate on the beach between the hours of 7:00am – 5:00pm.
From Monday 7 June 2021 the sand will then be moved from Largs Bay to Semaphore South (under the Semaphore jetty using a conveyor system).
The works are expected to take up to two weeks, subject to the weather and tides. More than 4,000 additional plants will be planted on the Semaphore South dunes later in 2021.
Concurrently sand will continue to be collected from the Semaphore South breakwater at Point Malcolm and moved to West Beach as part of the regular beach replenishment program.
Project Manager Securing the Future of Our Coastline, James Guy, said the Department for Environment and Water manages the metropolitan coastline for the community to enjoy sandy beaches and to provide protection from storms.
"We meet regularly with community representatives and the City of Port Adelaide Enfield to help guide the Semaphore sand movement works."
Visit the Department for Environment and Water's coast website at www.environment.sa.gov.au/coasts to stay informed.